Volume 34, Number 2
Table of Contents
---
Letter from the Editor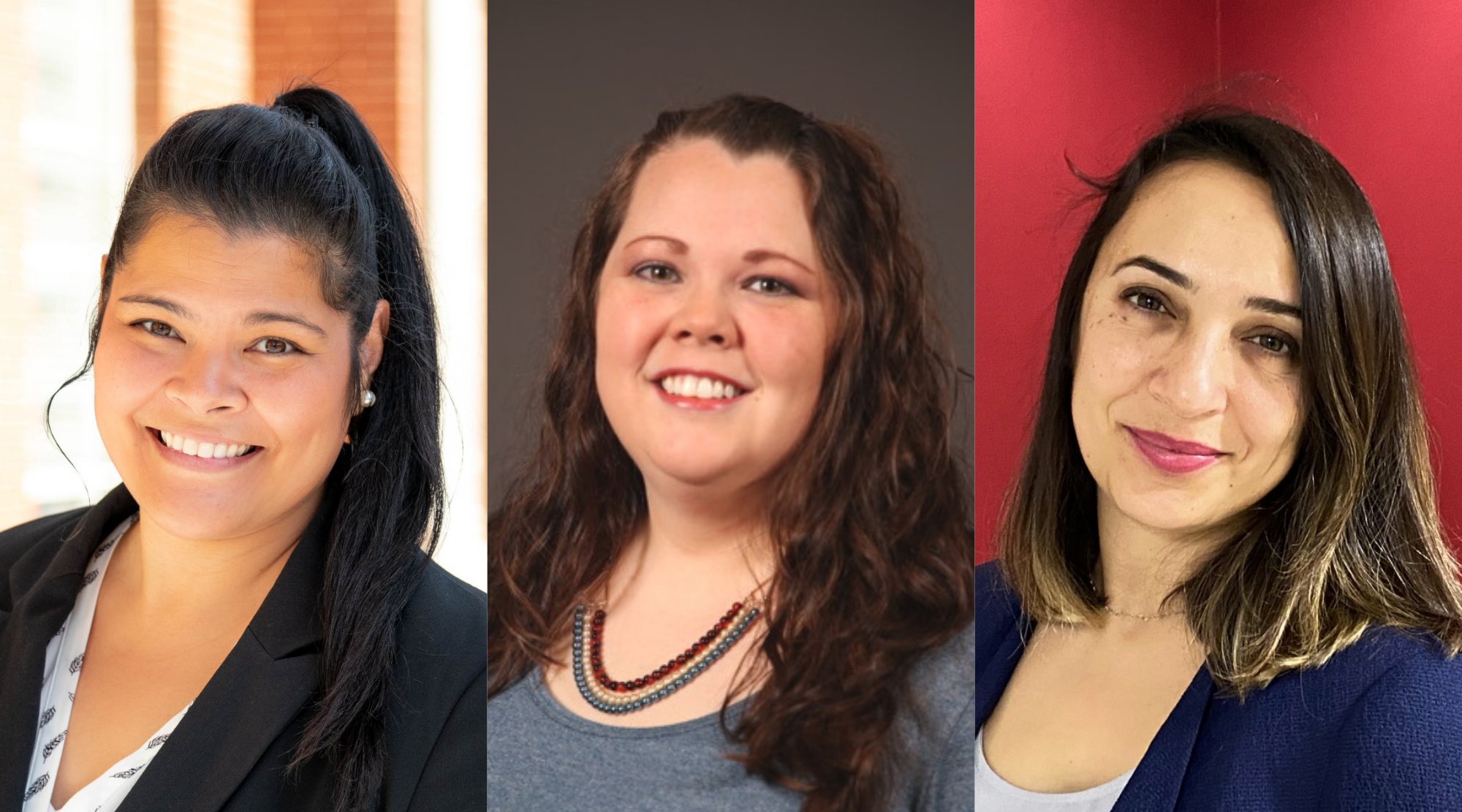 Just a few months back, many of us gathered face-to-face for the first time in two years at the 2022 AAAL Conference in Pittsburgh! The feeling of being back to a regular conference format was surreal, and it was a pleasure making the most of the opportunity by meeting so many new faces. My hope is that we will be able to recognize each other in the future when we're not wearing masks! A few of the faces that are especially unforgettable are the great leaders, staff, and volunteers that serve AAAL throughout the year. I am excited to use this issue of the AAALetter—the official newsletter of AAAL—to highlight their profound efforts to keep our membership active in the development of our organization.
This issue begins with updates from our AAAL Executive Committee (EC). President Fabiola Ehlers-Zavala has stepped into a big role this year as we transition into a new leadership structure that allows our former First Vice President and Conference Chair—Lourdes Ortega—a well-deserved break before taking on the presidential position. Our new First Vice President and Conference Chair—Peter De Costa—has already taken over the conference reins. Peter's piece offers an exciting glimpse into the plans for the 2023 conference! It is my pleasure to also introduce our new AAAL Secretary—Agnes He—who is serving as the new AAALetter liaison to the EC and the Association Internationale de Linguistique Appliquée (AILA) representative for AAAL. Agnes has written three pieces for this month's issue, including an integral piece on diversity, equity, inclusion, and access (DEIA) initiatives. Don't miss out on her spotlight piece at the end of the issue as well! To round out the EC, Treasurer Scott Jarvis offers a review of AAAL's financial status. Thank you, Scott, for keeping our finances in check!
As a member of AAAL, you have broad access to many great benefits, offered in large part by the impressive AAAL standing and steering committees. These committees provide various ways to get involved in AAAL! One option is to support the Fund for the Future of Applied Linguistics (FFAL); learn how through the piece by FFAL Trustee Dudley Evans. The vitally important Public Affairs & Engagement Committee (PAEC)—chaired and vice chaired by Rachel Showstack and Bedrettin Yazan—offers many opportunities for the membership to provide collective expertise on issues of social importance and contribute to AAAL's positions on public debates. The very active Online Education and Outreach Committee (OEOC)—chaired by Michael Amory—recently had a call for volunteers, and many of you signed up! What a great gesture of your support for the growth of AAAL. Finally, AAAL student members are a cornerstone of our lasting legacy, and there are two primary avenues for offering or receiving mentorship and professional development. One option is through Conference Connections (CC)—chaired by Bethany Gray—that matches mentor-mentees in pairs or small groups at our annual conference. Non-students can also be paired with a mentor! Another option for students is the Graduate Student Council (GSC), chaired by Oksana Moroz. Student members are especially encouraged to join the GSC efforts and contribute to an increasingly energized AAAL graduate student population!
Finally, with much gratitude and appreciation, I take this time to thank a very special contributor to the last two years of AAALetter issues. Melike Ünal Gezer is a diligent and forward-thinking member of the AAAL community, and her work on the AAALetter editorial team has helped enhance the quality and professionalism of the newsletter. We are truly grateful for her service. As our team transitions into new leadership, we have brought on Sinem Sonsaat Hegelheimer to join the editorial team, and Sarah Hercula will be apprenticing this year as our incoming AAALetter Editor! Congratulations! You can expect Sarah's first issue in June 2023!
If you would like to learn more about AAAL, reach out today on Twitter and Facebook.You may also be interested in (self-)nominating suitable candidates for positions on our Executive Committee and Standing Committees, and if you have suggestions for the newsletter, please email us (AAALetter@aaal.org) today!
---
And Just Like That... The Day Came, and AAAL 2022 Happened in Person
Update from the AAAL President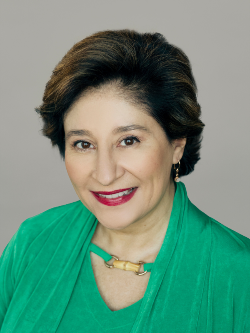 Greetings to all!
And just like that…we did it! Thanks to the vision, optimism, resilience, determination, and leadership of Lourdes Ortega and her conference team, supported by the AAAL staff and so many others, we successfully returned to an in-person conference this past March in Pittsburgh. It was a great event that allowed us to reconnect with our colleagues in the field, meet new ones from both the U.S. and around the world, celebrate award recipients for their amazing work, and keep planting seeds for growing the future of both AAAL and our field! Thanks go to all who made the 2022 AAAL Conference a success as well as to everyone who was able to be there. To those of you who could not join us this time: I hope you know that we missed you very much, and we hope to see you next time in Portland! First Vice President, Peter De Costa, his conference team, and the AAAL staff have been already working on AAAL 2023!
Past, present, and future updates
The work at AAAL is ongoing and unfolds simultaneously on many different fronts under the leadership of the Executive Committee (EC), several standing committees and councils, sub-committees, task forces, and the AAAL team. Here, I will, however, focus my attention on a couple of key updates that very directly connect to the work I am now leading as President as well as an important effort I spearheaded in my previous role as Secretary. I will conclude with a reminder of some upcoming exciting opportunities for our members and a personal message.
About a year ago, in her update to the membership, my predecessor, Patsy Duff, talked about the work of the task force on strategic planning, which had been previously appointed by Kendall King when in her role as President. This work was intended to (1) revisit and update our mission statement and (2) identify the strategic priorities that would guide the organization and inform decision making. Given that I was in charge of leading that effort—supported by several others in the EC (Patsy Duff, Kendall King, Peter De Costa, and Lourdes Ortega), Graduate Student Council members (Josiah Murphy and Ming-Tso Chien), as well as Managing Director Terry Dougherty and Consultant Gabriel Eckert—I am very pleased to report to all of you that we successfully accomplished our two main goals with input from AAAL members and leaders across various levels of the organization. Many thanks go to everyone who contributed to this effort. Consequently, we updated the AAAL mission statement, and we identified our top three priorities for the next three-to-five years:
The AAAL conference,

Research and scholarship, and

Professional development and knowledge mobilization.
These priorities were discussed at the March meetings of the EC preceding the conference in Pittsburgh, and the EC decided to start gradually tackling them with conference work underway immediately.
Conference task force. In my role as President, therefore, I have appointed a task force to look into the future of our conference to continue to meet the needs of our membership. We live in uncertain times, and we are fully aware that resources are fewer for many, if not most, both in the U.S. and abroad. As we consider membership feedback, we know that this work is not easy. Our membership varies quite a bit in terms of professional stage, career goals, and geographical spaces, as well as available support systems to enable them to attend and participate in conferences. I am thankful to Lourdes Ortega, now President Elect, who has agreed to lead this effort. Members of this task force also include Patsy Duff, who brings the experience of having led our very successful 2021 virtual conference, and Scott Jarvis, who will provide expert guidance and insight into financial matters. In her role as chair, Lourdes also invited three non-EC members to serve on this task force, including additional voices representative of our membership: Paul Meighan, Svetlana Koltovskaia, and Dawn Lucovich. Each has graciously agreed to serve in this capacity. The work of this task force is also supported by AAAL staff: Brittney Love (our new Managing Director) and Sherry Battle (Conference Manager). I will participate on this task force as an ex officio member. Many thanks go to everyone who will be part of this important effort.
In relation to the other two priorities identified, additional task forces will be appointed in due course. The decision to stagger this work relates to being able to ensure that each group is properly supported. Human resources to ensure each group across the organization functions adequately are limited, so we are doing our best to manage the various efforts both effectively and efficiently.
Diversity, Equity, Inclusion, and Access (DEIA) task force. Also, while in my previous role as Secretary, I informed the membership in the previous issue of the AAALetter that I had put forward a recommendation to the EC for the formation of a DEIA task force. Specifically, at an EC meeting, I moved that the AAAL President appoint a task force to consider the formation of an ad hoc committee to both more deeply and broadly delve into DEIA work for AAAL. This task force would have the opportunity to provide recommendations that could delineate the work and scope of that potential ad hoc committee, including how its membership would be constituted (e.g., through election or appointments). I recommended that a task force be formed to create a bottom-up approach, including input from several AAAL members who are actively advancing work in this area through their research, teaching, and/or service. At this time, I am happy to report that the appointment of that task force has been completed, thanks to the leadership of Patsy Duff. Patsy, with EC approval, has worked on developing the charge that is now in the hands of a task force led by Quentin William (Chair) and the following members: Ryuko Kubota, Manka Varghese, Ashley Moore, and Valentino Rahming. As needed, their work will be supported by the AAAL staff and, also, our Secretary, Agnes He. Given that Ryuko serves on our EC, she will also serve as liaison between this task force and the EC. Patsy, as Past President, has also offered to assist the group in getting started, and I have also extended my support.
Opportunities around the corner
Announcements related to our 2023 Conference, Awards, and Nominations have already gone out! So please help us spread the word, as we want to build on the success of AAAL in 2022, continue to celebrate the work of applied linguists through the many AAAL awards, and recruit new leaders to keep enhancing and growing the talent within our organization. Please remember that the Nominating Committee is now accepting self-nominations, so do not hesitate to put your name forward. Our Nominating Committee needs to hear from you!
Very importantly, for those of you who did not have the opportunity to join us in Pittsburgh, I want to ensure that you know that AAAL put forward a statement about the war in Ukraine, which we encourage you to read.
Finally, I want to close my piece by thanking of all of you for this opportunity to serve and lead AAAL during this transition year, in which we conclude the work of making key structural/organizational changes to the EC and ensure that future presidents have the space to lead after chairing and, therefore, leading our largest annual event: our AAAL conference. Please know that I am deeply honored and humbled by this opportunity. I mean these words wholeheartedly, given my personal/professional background, being first-generation and bilingual/bicultural, living between worlds, and so much more. As I noted in my remarks at the conference, "I hope I can count on your support as I lead and fulfill my duties during this year." I am excited to serve all of you and to work with all my outstanding colleagues on the EC and the entire AAAL team in the year ahead.
---
Join Us in Portland Next Year
Update from the AAAL First Vice President & 2023 Conference Chair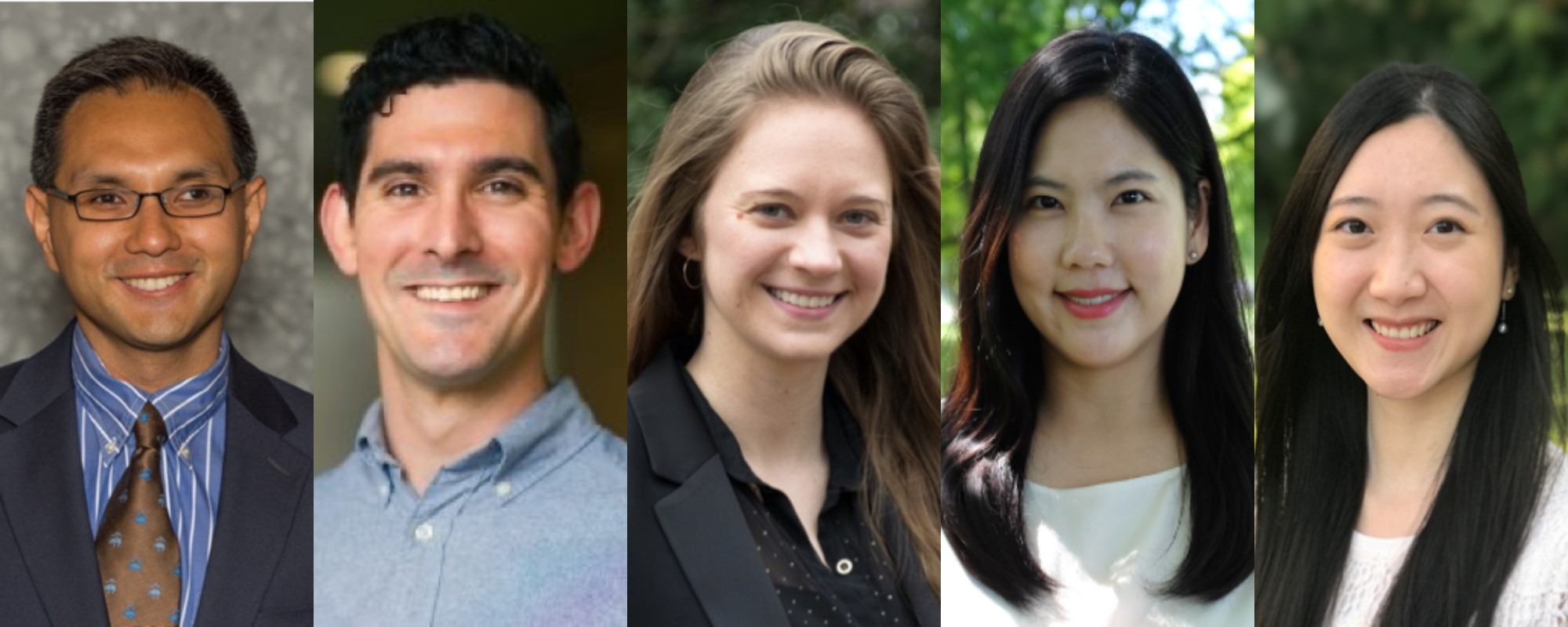 As AAAL 2023 conference chair, it is my pleasure to introduce an enlarged conference team—largely based at Michigan State University—that is composed of graduate students, faculty colleagues, and alumni. My core team members are: Carlo Cinaglia, Dr. Meagan Driver, Dr. Jungmin Kwon, and Vashti Lee. I am also grateful to (in alphabetical order) Amr Ahmed, Dr. Magdalyne Akiding, Praew Bupphachuen, Matt Coss, Curtis Green-Eneix, Elizabeth Huntley, Dr. Jongbong Lee, Dr. Wendy Li, Ryo Maie, Philip Montgomery, Laxmi Ojha, Dmitrii Pastushenkov, Adam Pfau, Robert Randez, Sol Rheem, Luqing Zang, Fahime Zangooeifard, and Dr. Irina Zaykovskaya who have also graciously agreed to assist me in this important enterprise. I look forward to working with them, the amazing AAAL Business Office team and many other AAAL members in the coming months.
AAAL 2023 will take place in Portland, Oregon from March 18 to 21 at the Portland Marriott Downtown Waterfront. The call for proposals opened on June 1, 2022. And you have until 4:00pm EDT on July 14, 2022 to submit your proposals. So please start planning for what I anticipate to be a memorable and engaging event!
Oregon's largest city, Portland is at the convergence of the Columbia and Willamette Rivers. It is located near breathtaking Mount Hood and the picturesque Willamette Valley, which is known for its world-class wines. Visit the Travel Portland website to learn about the numerous attractions that this vibrant city has to offer. The Portland metro area rests on traditional village sites of the Multnomah, Wasco, Cowlitz, Kathlamet, Clackamas, Bands of Chinook, Tualatin Kalapuya, Molalla and many other Indigenous peoples. We are grateful to be guests in and on these ancestral lands.
The theme for AAAL 2023 is Collaborating and Mentoring in Applied Linguistics. My team and I made this our theme because collaborating and mentoring are absolutely essential in our field. We all stand on the shoulders of applied linguists who came before us. By centering collaboration and mentorship at next year's conference, we also hope to create ample opportunities for emerging scholars to interact with their midcareer and senior colleagues.
You can look forward to six plenary talks that will be given by the following scholars (listed in alphabetical order):
Sender Dovchin on "trans-" lingual precarity;
Mario López-Gopar on collaborating with Indigenous peoples and teachers;
Deborah Palmer on countering gentrification in dual language bilingual education;
Luke Plonsky on methodological reform in quantitative research practices;
Masatoshi Sato on navigating the research-practice relationships; and
Paula Winke on opening language testing to fuller transparency.
We have confirmed 10 invited colloquia that will address the following topics: codeswitching, translanguaging, and language naming (Jeff MacSwan and Christian J. Faltis); task-based language teaching research (Andrea Révész and Youjin Kim); allyship in queer applied linguistics and language education (Ashley R. Moore and James Coda); second language speech comprehensibility research (Dustin Crowther and Dan Isbell); researching EMI policy and practices multilingually (Andy Gao and Yongyan Zheng); positive mentoring (Tammy Gregersen); innovations in L2 literacy development (Amanda Kibler and Fares Karam); methodological innovation in applied linguistics research (Shaofeng Li and Matthew T. Prior); negotiating identity in an unequal digital world (Ron Darvin and Bonny Norton); and expanding theoretical and methodological approaches to data-driven learning (Sandra C. Deshors and Charlene Polio).
Also lined up are two exciting pre-conference workshops: doing applied linguistics through Southern epistemologies (Sinfree Makoni and Alissa Hartig); and researching L2 pragmatics across contexts (Veronika Timpe-Laughlin, Judit Dombi and Tetyana Sydorenko). We are thrilled to have Alissa Hartig and Tetyana Sydorenko (Portland State University) as our local chairs. They are working with other colleagues (Jason Mizell, Julie Sykes and Steven Thorne) to organize an outreach youth event.
We encourage you to view the call for proposals and submit your work. We will have 25 strands in total, with two newly added strands: Language and the Law (LAL) and Language, Gender, and Sexuality (LGS). To facilitate the review process, 50 strand coordinators (two per strand) have been appointed. Thank you in advance to those of you who will be reviewing proposals for the various strands this summer.
My team and I have a very tough act to follow, given the outstanding job that Lourdes Ortega and her Georgetown team did with AAAL 2022. But we will work hard to make sure that next year's conference is an enriching experience for all.
---
Detailed, Documented, and Dialogic DEIA
Update from the AAAL Secretary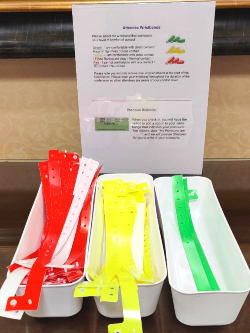 An important part of the Secretary's responsibility is to provide oversight on Diversity, Equity, Inclusion, and Access (DEIA) efforts and to contribute a piece about DEIA to every issue of the AAALetter. I thank my predecessor (now, our current President) Fabiola Ehlers-Zavala for setting a remarkable example for me and for reminding us that DEIA is a shared responsibility, while making sure that the topic receives the focused attention that it deserves so that we can continue to make progress in this area.
As a best practice, DEIA should be embodied in every aspect of AAAL's work and in our everyday research, teaching, and service. Hence a detailed account of DEIA is in order here. "Diversity" means respect for and appreciation of differences in race, ethnicity, gender, gender identity, sexual orientation, age, geographical location, immigration status, linguistic background, epistemological perspective, ability, belief system, socioeconomic status, and other dimensions of identity. "Equity" refers to treating all people fairly, based upon their diverse characteristics. "Inclusion" is about respecting and engaging with the differences encompassed within diversity; the principle of inclusion guides all of our work, from the annual conference, to the nomination process, to professional development efforts, to the type of awards and selection of awardees. "Access" requires that we strive to eliminate barriers and to create a welcoming, supportive and stimulating community of practice for all members.
Our work towards DEIA has been and will continue to be documented so that we can build a collective history and memory, share information, reduce duplicative work, increase transparency, and enable collaborative and strategic planning. As Fabiola Ehlers-Zavala reported at the March 2022 General Business Meeting in Pittsburgh, our 2021–2022 DEIA efforts have been many. Most notably, thanks to the leadership by Lourdes Ortega (now President Elect), the 2022 conference exhibited great diversity in the speakers who presented plenaries and invited colloquia; added a new strand, ADIST (Antiracism, Decolonization, and Intersectionality for Systematic Transformation); provided resources and support for participants who bring families to the conference; took measures (e.g., pronoun tags and all-gender bathrooms) to support LGBTQ+ members; and presented ample networking opportunities for affinity groups. Thanks to the efforts by the Committee for Online Education and Outreach (led by Carolin Fuchs), a number of virtual events were designed and delivered in 2021–2022 to the membership, enabling broad participation in professional development opportunities that otherwise would have been impossible. The Nominations Task Force, led by Peter De Costa, is in the process of revising the nominations process to provide DEIA guidance to future nomination committees. Furthermore, led by the Graduate Student Council (GSC) and the Fund for the Future of Applied Linguistics, two new graduate student awards have been presented: the Distinguished Service and Engaged Research Graduate Student Award (awarded to Huy Phung from the University of Hawai'i in 2022) and the DEIA Graduate Student Award (awarded to Olumide Ajayi from the University of Georgia in 2022). Also, in support of Ukraine, Oksana Moroz, Co-Chair of the GSC, organized a vigil that took place at Indiana University of Pennsylvania with a large number of participants from different backgrounds.
Looking ahead, for our 2023 annual conference, First Vice President Peter De Costa has created two new DEIA-related strands: Language, Gender, and Sexuality and Language and the Law. For the year 2022–2023, DEIA is a critical component of President Fabiola Ehlers-Zavala's vision. And, as I am writing this piece, I received news that Patsy Duff (our Immediate Past President) has just finalized the new Task Force on Advancing DEIA in AAAL that she appointed in March 2022. The makeup of this task force is as follows:
Quentin Williams (University of the Western Cape), Chair;

Manka Varghese (University of Washington);

Ashley Moore (University of British Columbia);

Valentino Rahming (Carnegie Mellon University); and

Ryuko Kubota (University of British Columbia), liaison to the EC as Second Vice President.
While DEIA matters are being addressed by every committee in AAAL, this new task force has as its primary focus to expand the DEIA work by exploring possible ways of furthering the DEIA agenda, policies, structures (e.g., committees) and practices in AAAL.
Finally, in the spirit of DEIA, I believe we can benefit from a dialogic approach to DEIA. It is my due responsibility to report DEIA efforts from various committees, but I am also very interested in learning about AAAL members' stories, experiences, initiatives, and/or challenges in various geographic regions and in various subfields. Applied linguistics, by definition, is a diverse and dynamic discipline. What does our field look like through your lens? What can we, as a discipline, do better from a DEIA perspective? What are the best practices and strategies to improve the climate and culture in the field of applied linguistics for underrepresented groups? Please feel free to contact me at secretary@aaal.org with your thoughts. I hope that we will be able to include DEIA views and news from the membership in the next issue of AAALetter and beyond.
---
AAAL's Membership and Finances
Update from the AAAL Treasurer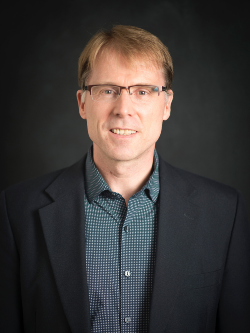 It was wonderful to see so many of you in person at the conference in Pittsburgh. I really enjoyed the opportunity to reconnect with old friends, network with new colleagues, and learn from everyone. I was also pleased to see how many people stayed until the closing reception—such a nice ending to a great conference. In total, 1,441 people registered for the conference, which was slightly higher than we had anticipated. In terms of overall membership, we currently have 1,954 total members in AAAL. This figure is 124 fewer members than we had in 2021 but is safely within the fluctuating range of 1,841–2,205 members that we have maintained during the past ten years.
We are still processing the conference revenue and expenses, so we do not have final numbers yet. Our preliminary numbers show that our year-to-date income is about $70,000 less than at the same time last year, mainly due to the poor performance of the financial markets over the past few months. Our conference revenue this year was about $27,000 lower than we had budgeted, but it looks like our expenses will also be lower. Our membership dues are also down from last year, but we had anticipated this change and are still close to our budget projections. At the end of March 2022, our overall net assets stood at approximately $1.5 million, which represents an increase of about 25% from a year ago. So the organization is still in good shape financially, even though we have missed some of our targets this year and despite the difficult economic circumstances the world is currently experiencing.
As I mentioned in my previous AAALetter piece, we project that our overall income will decrease by approximately 14% in 2022, and our overall expenses will increase by about 83%—due mainly to the higher costs of the 2022 in-person conference in comparison to the virtual conference held in 2021. We project an overall net loss of $16,810.32 for 2022. However, as I indicated above, our 2022 conference expenses are still being processed, and there are signs that our losses might not be as large as we projected. I will keep you informed. In the meantime, we continue to meet on a quarterly basis with our financial advisor at Morgan Stanley to ensure that our investments are sufficiently diversified to maximize investment income and minimize the likelihood of losses.
Some of our best news relates to your contributions to the Fund for the Future of Applied Linguistics (FFAL). This fund was established in 2000 as an endowment to provide funds for graduate student awards to attend the annual conference. In February 2021, our FFAL Trustees launched a new campaign called "The Campaign to Sustain the Future of FFAL." The goal of the campaign is to increase the FFAL endowment by $60,000 (to $225,000) by the end of the 2023 AAAL conference. To date, our members have contributed $36,980 to this campaign. We have really moved the dial and are within reach of achieving our goal. Please remember that contributions in any amount are essential to our ability to increase the number and amount of these awards to help support our student membership and their ability to attend the annual AAAL conference. You can donate to the FFAL upon renewing your membership, when registering for the conference, or at any time by visiting our website.
---
Looking Forward
Update from the Chair of the Fund for the Future of Applied Linguistics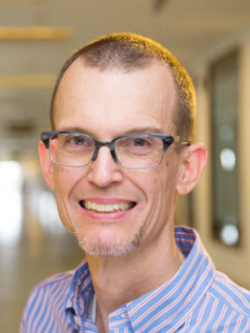 In 2020, AAAL established the Fund for the Future of Applied Linguistics (FFAL) to make it easier for promising graduate students to attend the annual conference and begin building their professional networks. In February 2021, The Campaign to Sustain the Future of FFAL began with the goal of increasing the FFAL endowment by $60,000 to $225,000.
For the 2022 conference in Pittsburgh, the FFAL endowment was able to support four graduate student travel awards as well as two awards named in honor of sustaining contributions made in the early days of the fund by ETS and Multilingual Matters. The trustees recognize, however, that if we are to continue this number of awards at a level that meets increased costs for conference attendance, we must grow the endowment.
To date, $36,980 of the campaign's $60,000 goal has been raised through donations made by 519 members. Six levels of sponsorship have been created to recognize the generosity of our members to this campaign. They are:
Engagement Circle (up to $99)
Cornerstone Circle ($100-499)
Leadership Circle ($500-999)
Foundation Circle ($1000-2499)
Benefactor Circle ($2500-$4999)
Sustainer Circle ($5000 and above)
In addition to the opportunity for individual donations, we encourage members to consider working together to make donations that honor colleagues' promotions, retirements, or other life events. What better way to acknowledge an individual known for mentoring students in the field than to make a donation to this campaign? In the coming year, the FFAL page on the AAAL website will be redesigned to add the circles and names of donors and/or honorees. Once the changes have been made, the information on the page will be updated monthly.
The Campaign to Sustain the Future of FFAL will continue until the end of the AAAL 2023 conference. Your donation of any amount will make a significant contribution to FFAL's ability to continue to support our graduate students, and, more generally, the field of Applied Linguistics. A sincere thank you from the FFAL Trustees: Dudley Reynolds (Chair), Joan Kelly Hall, and Linda Harklau.
---
Applied Linguistics for Social Justice
Update from the Public Affairs & Engagement Committee (PAEC) Chair and Vice Chair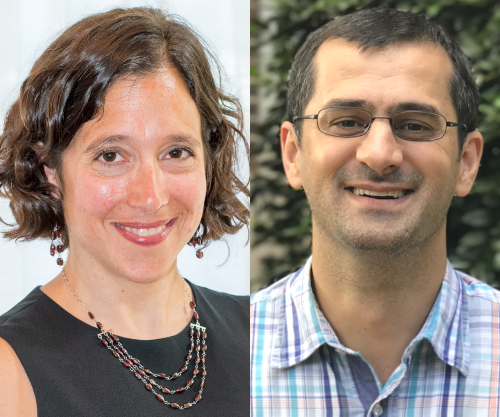 Have you been looking for a meaningful professional outlet in which to respond to current world events? Are you interested in collaborating with other applied linguists to advocate and mobilize for social change? Then we encourage you to get involved in the work of the AAAL Public Affairs and Engagement Committee.
What is the Public Affairs and Engagement Committee and who serves on it?
The Public Affairs and Engagement Committee (PAEC) is made up of scholars/practitioners with a range of expertise in applied linguistics topics relevant for social change: Katherine Moran, Lourdes Ortega, Rachel Showstack, Amelia Tseng, Bedrettin Yazan, and Mario López-Gopar, as well as graduate student representative Jacob Rieker. The committee is a standing committee of AAAL formed in December 2016, as "an important means by which AAAL members can bring their collective expertise to bear on issues of social importance and inform public debate by speaking to issues of social and professional relevance." The PAEC exists (1) to represent the AAAL membership in relation to public issues and (2) to facilitate AAAL members' involvement in issues of public importance.
The PAEC would like to extend a message of gratitude and appreciation to Netta Avineri, who served as the founding Chair and led the committee from 2016–2022. The Chair position will now rotate on a yearly basis. Rachel Showstack is the new PAEC chair, and Bedrettin Yazan is now the vice chair.
What does the PAEC do?
Since 2017, the PAEC has focused on creating position statements, endorsing professional organization and congressional statements, participating in advocacy and social justice events at AAAL and TESOL, and building membership in the Applied Linguistics and Social Justice listserv.
On March 20, 2022, the PAEC held its open meeting at the AAAL conference in Pittsburgh with 24 AAAL members in attendance, and we held a productive brainstorming session for future initiatives. We also announced that the AAAL Executive Committee has agreed to sponsor the participation of a group of AAAL members in the Op-Ed Project's Write to Change the World workshops in 2023. If you are interested in this opportunity, please keep an eye out for a call for applications!
We would also like to encourage you to read the recent AAAL Statement about the War in Ukraine.
The PAEC also facilitates the creation and dissemination of Applied Linguistics Briefs (one-page texts on language-related topics of potential interest and importance written in language that is accessible to people outside the field). The Briefs and the instructions for authors can be found at the AAAL Briefs website. We recently published two new briefs: "Miranda Warnings and Suspects with Limited English Proficiency" by Aneta Pavlenko and "A Critical Perspective on the Educational Labeling of Multilingual Students in the United States" by Suzanne García-Mateus, Joanna Wong, and Sofía E. Chaparro. We encourage AAAL members to share the Briefs with their networks and also to propose topics for Briefs to the PAEC. More information can be found at the AAAL Briefs website link above.
How can you get involved?
AAAL members are welcome to get in touch with ideas for projects and initiatives of social concern. For example, you can propose Briefs, position statements, and/or endorsements and can work with other scholars/practitioners to create op-ed pieces, blog posts, social media outreach, and/or webinars relevant to the membership and the public at large. Please feel free to contact Rachel Showstack (paec@aaal.org) with your ideas.
Finally, we encourage AAAL members to join the Applied Linguistics and Social Justice listserv (330 AAAL members strong), an online collaborative space for sharing ideas, resources, publications, and initiatives focused on applied linguistics and social justice.
Looking forward to working with you!
---
Beginning a New Term
Update from the Online Education and Outreach Committee (OEOC) Chair
With the conclusion of the 2022 AAAL Annual Conference in Pittsburgh, PA, the Standing Committee for Online Education and Outreach (OEOC) begins its third official term within AAAL. The OEOC is an important means by which AAAL provides opportunities for learning and engagement that are not tied to an in-person context or conference. The five sub-committees that comprise our Standing Committee have been actively working through and planning new strategic goals and initiatives for the 2022–2023 term. These five sub-committees include: Website and Content Development, Professional Development, Social Media, Webinars, and AAALetter. As we continue to work diligently to create and implement initiatives that we hope will bring members of the AAAL community together, we have sent out a call for volunteers to recruit new members of our sub-committees. You should have received an email with the call, but you can also apply to volunteer for AAAL at any time through AAAL's volunteer page.
In this newsletter piece, each sub-committee, in turn, will provide an overview of their work as we look towards the future and explore the ways in which we can support both members and non-members of AAAL.
AAAL website and content development
Sub-committee Chair: Joe Cunningham (Georgetown University)
As we transition into the 2022–2023 term, the sub-committee would like to thank Amber Warren and Curtis Green-Eneix for their service during the prior two years. Continuing on for the next term will be Farah Akbar, Marda Rose, and Joe Cunningham. Marda Rose has graciously agreed to serve as co-chair of the sub-committee and will assume the role of sub-committee chair at the start of the 2023–2024 term. We also look forward to welcoming 1–2 new members to the subcommittee.
The sub-committee is also pleased to report that the AAAL Oral History Project is off to a successful start. During the 2022 conference, we were able to record the contributions of 19 individuals, ranging from first-time undergraduate attendees to senior members who have been attending the conference since the earliest days of the organization. These stories will be compiled and shared on the AAAL website, and it is this work that will occupy the sub-committee during the initial months of the new term.
AAAL professional development
Sub-committee Chair: Steve Moody (Brigham Young University)
We would like to sincerely thank Jinrong Li and Stephen Skalicky, who have recently completed their terms on the Standing Committee and in their role as co-chairs for the AAAL Professional Development sub-committee. Their wonderful leadership and guidance have greatly helped to shape and further the sub-committee's initiatives. In the coming term—and building on results from a membership survey—we are excited to continue working on the specifics regarding a proposal and strategic plan for a website for professional development activities. We will also soon be recruiting new sub-committee members to help develop initiatives and activities that will be geared towards all members of the AAAL community.
AAAL social media
Sub-committee Chair: Svetlana Koltovskaia (Northeastern State University)
We would like to thank Yu Jung Han, who has completed her term of service as the chair of the social media sub-committee, for her great leadership and contribution to the AAAL! We welcome our new chair, Svetlana Koltovskaia, and are excited to continue enriching the online experience of the AAAL community under her leadership. Our team continues to promote various AAAL events and announcements on the AAAL social media platforms. A week prior to the AAAL 2022 conference, our sub-committee organized a one-week quiz event. Each day of the week, a question related to the AAAL 2022 conference was posted on Facebook to motivate the audience to learn about various conference events, plenary speakers, award recipients, and COVID-19 policies and protocols. The winners of the quiz were announced on social media and were given prizes at the conference in Pittsburgh. Moving forward, we would like to increase accessibility to various resources on the AAAL website through our social media.
AAALetter
Sub-committee Co-chairs: Stephanie Link (Oklahoma State University) and Sarah Hercula (Missouri University of Science and Technology)
The AAALetter sub-committee is transitioning between leadership from our current editor, Steph Link, to our incoming editor, Sarah Hercula. After the next two issues, Sarah will take over as AAALetter editor, and we are absolutely thrilled. We also sincerely thank Melike Ünal Gezer for her service over the last two years and welcome Sinem Sonsaat Hegelheimer as a new member of the sub-committee! Together with our sub-committee, we bring you this current issue, and we hope you will reach out to us directly at aaaletter@aaal.org with any ideas for improving our communications with AAAL membership.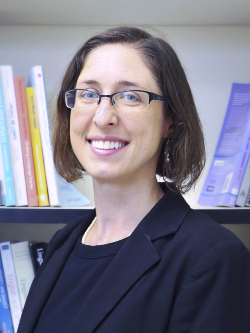 AAAL webinar
Sub-committee Chair: Katherine Christoffersen (The University of Texas Rio Grande Valley)
On Feb. 15, 2022, a special webinar celebrated the 2022 Distinguished Public Service Awardee, Emile YX? (Emile Jansen), a social justice and language activist of over 30 years based out of Cape Town, South Africa. Webinar sub-committee members Katherine Christoffersen and Haley De Korne collaborated with the Distinguished Public Service Award (DPSA) Committee to organize the webinar. AAAL President Dr. Patsy Duff presented the award, DPSA Committee Chair Ari Sherris introduced Emile YX?, and DPSA members Suhanthie Motha and Ari Sherris moderated the Q&A session. Quentin Williams facilitated a conversation with Emile about the work he has done as a part of the hip-hop group Black Noise and the community Heal the Hood Project, his award-winning and groundbreaking Hiphopera documentary Afrikaaps, and his work advocating for Kaaps/Afrikaaps, a historically stigmatized variety of creolized Afrikaans spoken by the working class near Cape Town. The recorded webinar is available here.
In March 2022, Katherine Christoffersen became the new sub-committee chair, having formerly served on the sub-committee. Moving forward, the AAAL Webinar sub-committee will continue to provide programming for AAAL members and beyond. Lesley Smith (University of South Carolina), Haley De Korne (University of Oslo), and Heather B. Finn (Borough of Manhattan Community College, CUNY) are continuing on the sub-committee, and we look forward to welcoming new members as well.
To learn more about the Standing Committee for Online Education and Outreach and its sub-committees, please follow our social media pages: Twitter and Facebook. In addition, if you have any comments, ideas, or feedback, please contact us at aaalonline@aaal.org.
---
A Return to In-Person Mentoring
Update from Conference Connections Committee Outgoing Chair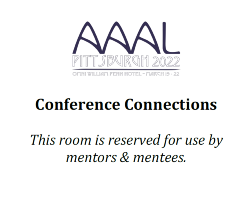 With the much-anticipated return of an in-person conference, AAAL 2022 also represented a return to an in-person mentoring experience. The Conference Connections (CC) mentoring program pairs student attendees with more senior AAAL members to support mentees as they attend the conference, providing professional development opportunities and helping them build connections with more experienced AAAL members. Participation in CC 2022 remained quite strong with 298 registered mentees.
The CC committee is incredibly grateful to the 186 mentors who made it possible for us to pair each registered mentee with a mentor, either individually (for a one-on-one mentoring session) or in a small group (two or three mentees paired with a single mentor, in which mentees made connections not only with a mentor but also with other students attending AAAL). We are pleased to acknowledge these mentors' contributions to the CC program on our website.
One development in the CC program this year was the availability of a dedicated space at the conference venue where mentors and mentees could meet to carry out their mentorship activities. We would like to thank the Conference Chair Lourdes Ortega and her team for helping to secure this dedicated space.
As in previous years, mentees could choose between two main types of mentoring during the conference: general mentoring support or research and advanced professional development. A total of 170 mentees were registered for general mentoring support, in which small groups of two or three students connected with their mentor and mentee peers on topics such as navigating AAAL and the field of applied linguistics, their general research interests and research trajectory, advice for writing a successful conference proposal, navigating life as a graduate student, and many more topics.
In addition, 128 mentees were paired with individual mentors for mentoring focused on research and advanced professional development. These student mentees, who are typically in the later stages of their academic careers, engaged with their mentors on topics related to their specific research interests, including tips and advice for publishing in the field of applied linguistics, applying for external funding, and/or preparing for the academic job market. Because these are one-on-one sessions, mentors and mentees could spend their time together on topics that best supported the mentee and engaged with the mentor's expertise and knowledge.
I would also like to thank the CC committee members for their service this year and their incredible efforts to coordinate the program:
Dustin Crowther, The University of Hawai'i at Mānoa;

Brittany Frieson, The University of North Texas;

Mihiri Jansz, The Open University of Sri Lanka;

Matt Kessler, The University of South Florida;

Jiyoon Lee, University of Maryland, Baltimore County;

Irasema Mora Pablo, Universidad de Guanajuato, Mexico;

Laxmi Prasad Ojha, Michigan State University; and

Bedrettin Yazan, The University of Texas at San Antonio.
A special thanks also goes out to Andi Edwards in the AAAL office, who provided invaluable administrative support.
Two committee members' terms have concluded, and we thank Laxmi Prasad Ojha and Christina Ponzio for their commitment to CC over the past few years. They have been a part of CC since the early years of the program and have been invaluable contributors to the establishment of CC as a standing committee. The committee is pleased to welcome three new committee members: Romy Ghanem (Northern Arizona University) and Ryuko Kubota (ex officio, University of British Columbia), along with Oksana Moroz (Indiana University of Pennsylvania), who has joined as the committee's graduate student representative..
After two years of leading the CC committee, my term as chair is concluding. The committee is pleased to announce that Dustin Crowther will take up the committee leadership role. We look forward to AAAL 2023 and the role that the Conference Connections program can play in the conference theme of "Collaborating and Mentoring in Applied Linguistics."
---
Bridging Virtual and Face-to-Face Graduate Student Engagement
Updates from the Graduate Student Council Former and Current Chairs
Greetings from the AAAL Graduate Student Council!
We are happy to share with our AAAL community about the Graduate Student Council's (GSC) recent engagements with the graduate student community. First, we were thrilled to see hundreds of graduate colleagues from around the world in Pittsburgh for our annual conference in March. An annual conference is always a special event that we all look forward to but having an in-person conference this year after three years made it extra special.
GSC organized two workshops for graduate students during the conference. The first event, Exploring Academic Networks Beyond Conferences, was hosted on the first day of the conference. Five panelists—Dr. Claudia Sánchez-Gutiérrez (University of California, Davis), Dr. Katie Bernstein (Arizona State University), Dr. Chaoran Wang (Colby College), Dr. Zhongfeng Tian (the University of Texas at San Antonio), and Dr. Laura Hamman-Ortiz (University of Northern Colorado)—shared strategies and experiences about professional networking outside of conferences and shared tips to develop successful and sustainable relationships with people from outside of one's institution. The second event, Finding your Academic Niche, was hosted on the conference's second day. Three panelists—Dr. Jungmin Kwon (Michigan State University), Dr. J. Elliott Casal (Case Western Reserve University), and Dr. Angelica Galante (McGill University)—shared experiences of developing their research interests and provided insights on choosing and maintaining a research focus and establishing a research pipeline to build a career in research.
In addition to the two professional development workshops, GSC also organized a social event to support graduate students' networking and community building. We were delighted to meet new graduate students at the event.
Pittsburgh's bridges connected what we have adopted as our new reality for the past two years—the online—with the offline— the face-to-face interactions for which we have longed all this time. As a result, there were numerous happy and productive moments of meeting new people and reconnecting with familiar faces from Zoom meetings, including learning from colleagues by attending engaging sessions and plenaries, networking during lunch breaks, and hanging out after the conference.
AAAL GSC thanks this past year's leadership and is honored to introduce the new members of the Steering Committee for 2022–2023. Our team represents diverse identities and backgrounds to cater to the broad graduate student membership of AAAL.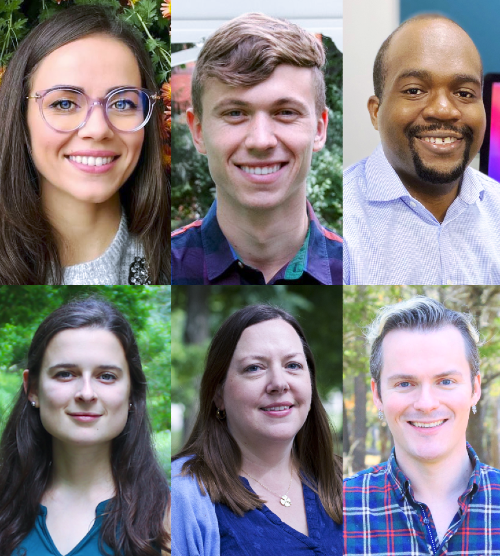 Oksana Moroz is stepping in as a co-chair. She is a native of Ukraine who is pursuing a Ph.D. in Composition and Applied Linguistics at Indiana University of Pennsylvania. She advocates for graduate student-parents and studies the digital identity of multilingual students.
Jacob Rieker is serving as a co-chair. Jacob is working on his doctorate at Pennsylvania State University in applied linguistics. Jacob's research focuses on Vygotskian cultural-historical theory, second language teacher education, and concept-based language instruction.
Valentino Rahming, secretary and diversity sub-committee leader, is a Ph.D. candidate in second language acquisition at Carnegie Mellon University. A native of the Bahamas, he is interested in identity and investment in language learning.
Sophia Minnillo is serving as a member-at-large and the leader of the Event Planning sub-committee. She is a second-year Ph.D. student in linguistics on the Multilingualism and Second Language Acquisition track at the University of California, Davis.
Alyssa Wolfe is serving as a member-at-large and leader of the Newsletter sub-committee. She is a student in the Second Language Studies Ph.D. program at Michigan State University, which she joined in 2019 after teaching English as a second or foreign language for many years.
Paul J. Meighan is serving as a member-at-large and the leader of the Social Media sub-committee. He is a Ph.D. Candidate in Educational Studies and SSHRC Bombardier Scholar at McGill University. His research focuses on intersections between Indigenous language revitalization, technology, language policy, and decolonizing language education.
The new Steering Committee will focus on delivering engaging events to the graduate students in the 2022–2023 academic year. In particular, we would like to grow student activism and collaboration through meaningful participation that we hope will further lead to collaborative research opportunities, mentorship initiatives, conference presentations, and informal get-togethers to support each member of the graduate student council. Hence, we would love to hear from active members regarding the types of events in which they would like to partake, ideas for implementation, and topics they would like to reflect on and discuss. In addition, we are particularly interested in hearing students' concerns and suggestions about their prior conference experiences as we plan our future efforts to shape AAAL 2023 conference to benefit AAAL student members to the fullest. Therefore, please email us at grad@aaal.org with your ideas or suggestions.
Please follow us on social media to know about the latest updates, upcoming events, and calls for newsletter contributions:
---
AILA Updates
Update from the AILA Liaison and AAAL Secretary
For our new AAAL members, AILA is the acronym for Association Internationale de Linguistique Appliquée or International Association of Applied Linguistics. It is an international federation of national and regional associations of applied linguistics, of which AAAL is one. All AAAL members automatically become AILA members, as AAAL pays an annual membership fee to AILA (the amount of which depends on the size of our membership).
AILA's international network enables the AAAL membership to stay connected with colleagues in applied linguistics around the world. As a part of this important network, we are able to disseminate information about AAAL, share information from other organizations (conferences, publications, collaborative research opportunities, etc.) with our membership, and collaborate with colleagues worldwide. For example, via AILA, researchers around the world who are interested in special topic areas of applied linguistics may collaborate by creating Research Networks (ReNs). If you would like to work internationally in your area of research together with other scholars from other parts of the world, you might consider applying to be a ReN organizer. I encourage all of us to take full advantage of the benefits we receive from AILA.
AAAL also actively supports the work of AILA and our sister AILA members. Currently, one of our AAAL members, Laura Gurzynski-Weiss, serves as AILA's Secretary General. At our 2022 annual conference, we hosted the Open Meeting of the Ibero-American Association of Applied Linguistics (AIALA), an affiliate of AILA. (The meeting was convened by Laura Gurzynski-Weiss of Indiana University & Kyria Finardi of Federal University of Espirito Santo, UFES.) Last year, at our 2021 virtual annual conference, we presented an invited AAAL/AILA joint colloquium titled, "Regional organizations in applied linguistics: The power of multilingual perspectives" (convened by Laura Gurzynski-Weiss, Kyria Finardi, & Daniel Perrin).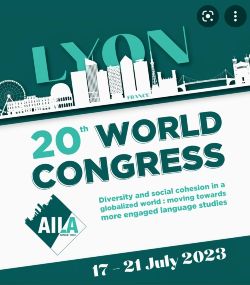 At the French edition of the AILA 2023 congress, we will be celebrating the 20th anniversary of the AILA congress and also the 60th anniversary of AFLA (Association Française de Linguistique Appliquée or French Association for Applied Linguistics). It will be held in Lyon, France on July 17–21, 2023. The theme of the Congress will be "Diversity and social cohesion in a globalized world: Towards more committed language sciences." I encourage you to check out the information about how to submit a paper.
To learn more about AILA, please consider subscribing to the AILA Newsletter and check out the AILA news often. I will attend my first AILA EBIC (Executive Board and International Committee) meeting soon in my capacity as AAAL Secretary, representing AAAL. The meeting will be held on August 9, 2022, immediately before the Malaysian Association of Applied Linguistics Asia Pacific Conference (MAAL APC 2022) on "The role of languages in the pursuit of global sustainability," which will be held August 10–11, 2022. I am looking forward to learning more about AILA and sharing with you what I learn in our next issue of AAALetter.
---
New Executive Committee Member Spotlight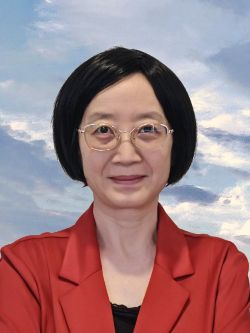 My curiosity about the relationship between language, culture, and personhood began at a very young age. I was born and raised in China. While my parents spoke to me in Mandarin and Shanghai dialect, their working language was Spanish. My early memories included hearing my parents switch between Chinese and Spanish in conversations with each other, feeling how remote and removed they would suddenly seem upon the utterance of a Spanish trill that I would try to mimic and master. In college as an English major (Beijing Foreign Studies University), I became aware that every language embodies a cultural universe, which is often tacit and taken for granted by its expert users but which can denote incommensurable sensibilities and experiences to a novice learner. It took me many years to understand that to learn and use an additional language is to be socialized into additional ways of speaking, additional identities, affinities, dispositions, and communities. After college, I pursued the Diploma-in-Education Program at the National Institute of Education in Singapore, a colorful and complex linguistic milieu. There, I witnessed how my Singaporean classmates managed the opportunities as well as the challenges associated with the country's multiple official languages and numerous varieties within each ethnic language. In graduate school (University of Arizona and UCLA), the symbiosis between language and life became the center of my academic focus. Functional linguistics taught me that language use is intricately intertwined with the contextual and co-textual contingencies. Conversation analysis and ethnomethodology inspired me to examine how interactions construct culture on a moment-by-moment basis. And, very crucially, language socialization propelled me to focus on language as a resource for being, for doing, and for growth and change.
The arrival of my children prompted me to revisit, on a personal level, the issues concerning language and culture that had intrigued me all my life. Will the children's home language be a help or hindrance for their development? Will the children be able to reach a level of proficiency in Chinese comparable to what was achieved by their grandparents in Spanish? Will they experience the kind of delight and disconnect with Chinese that I experienced when I was learning English in China? Will they be able to make sense and use of the contradictions as well as the congruences between Chinese and American cultures as they live across languages? Will they face the same challenges and have the same opportunities as many young Singaporeans do as they grow up?
Hence, in a very literal sense, all my work has been driven by a desire to connect the structure of language with the sense of language. I investigate how multiple dimensions of language—from the constitution of (multilingually sourced) words to choices of syntactic patterns to the allocation of speaking turns—configure in everyday communication in ways that actually matter to the real world. My fundamental research question concerns the impact of globalization and immigration on language and cultural practices. For the past 20 years, I have been focusing on building composite narratives about how the acquisition, attrition, re-acquisition, and/or maintenance of Chinese as a heritage language take place as the speaker moves across different times and different locations. More recently, I have also been engaged in collaborative research on the development of intercultural communicative competence by learners and speakers of additional languages. My own work is primarily qualitative, drawing on language socialization, conversation analysis, and narrative inquiry. In my ongoing collaborations with colleagues, I also use mixed methods, with the goal of creating an experimental-interactional-ethnographic loop in which various approaches inspire and complement each other.
AAAL has been my professional home ever since I was a graduate student. I am very grateful to be surrounded by colleagues who foster my intellectual curiosity, personal growth, and social responsibility and to now have the privilege to serve the Association as its secretary. I look forward to working with the Executive Committee and the entire membership to make AAAL a community that supports, inspires, and lifts all its members.
---
Resolutions
Update from the AAAL Office

The resolution process is an important means by which AAAL members can make their voices heard on issues internal to AAAL's governance and operations. The Resolutions Committee is charged with the responsibility of processing all resolutions proposed by the membership before they are acted upon at the general business meeting of AAAL, including those calling for amendments to the bylaws, as outlined in Article XII: Amendments. The Resolutions Committee may also originate courtesy resolutions.
View the AAAL Resolutions Procedures for more information.
---
Nominations for 2023 Elections
Submit your application today!
In order to include a wider pool of candidates for election to various AAAL Executive Committee and Standing Committee positions, and in line with our goals related to Diversity, Equity, Inclusion and Access (DEIA), we are pleased to invite nominations this year for AAAL leadership positions that will appear on the 2023 ballot.
The deadline for nominations is September 15, 2022.
---