Book Award
2024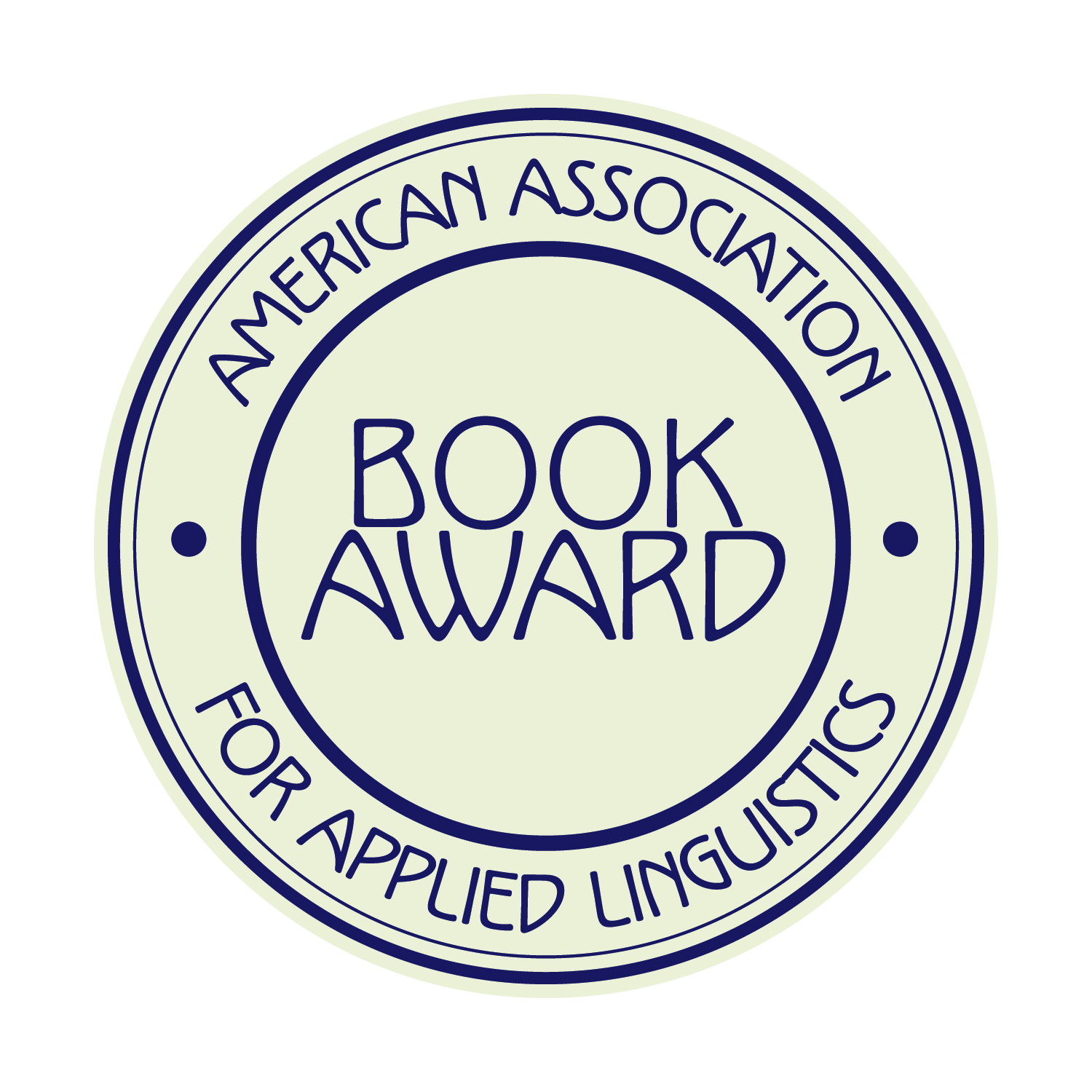 The American Association for Applied Linguistics Book Award recognizes outstanding work in the field of applied linguistics. In bestowing this award, the association honors books that make an exceptional contribution to the field as a whole or to a specific area of specialization. The Book Award is given biennially, alternating every other year with the First Book Award. AAAL membership is not required of authors or editors for publishers to submit a nomination for consideration. AAAL will accept e-books only for book award submissions.
The 2024 award nomination is closed.
For questions about the Book Award, email BookAward@AAAL.org.
---
Recipients
2022
"The Power of Narrative: Climate Skepticism and the Deconstruction of Science"

Authors: Raul Lejano, New York University & Shondel Nero, New York University

Publisher:

Oxford University Press

Finalist:

"The Dynamics of Dementia Communication"

Author: Alison Wray

Publisher: Oxford University Press

---

2020

"The Routledge Handbook of Migration and Language"

Edited By: Suresh Canagarajah, Pennsylvania State University
Publisher: Routledge/Taylor and Francis

Finalists:

Authors: Jonathan Culpeper, Lancaster University; Alison Mackey, Georgetown University; and Naoko Taguchi, Northern Arizona University

Publisher: Routledge

Educating Refugee-background Students: Critical Issues and Dynamic Contexts

Authors: Shawna Shapiro, Middlebury College; Raichle Farrelly, Saint Michael's College; and Mary Jane Curry, University of Rochester

Publisher: Multilingual Matters

Scripts of Servitude: Language, Labor Migration and Transnational Domestic Work

Author: Beatriz P. Lorente, University of Bern

Publisher: Multilingual Matters

---
2018
2016