AAALetter - December 2019
Date posted
December 6, 2019
Volume 31, Number 2
Table of Contents
---
From the Secretary/AAALetter Editor
Fabiola Ehlers-Zavala, AAAL Secretary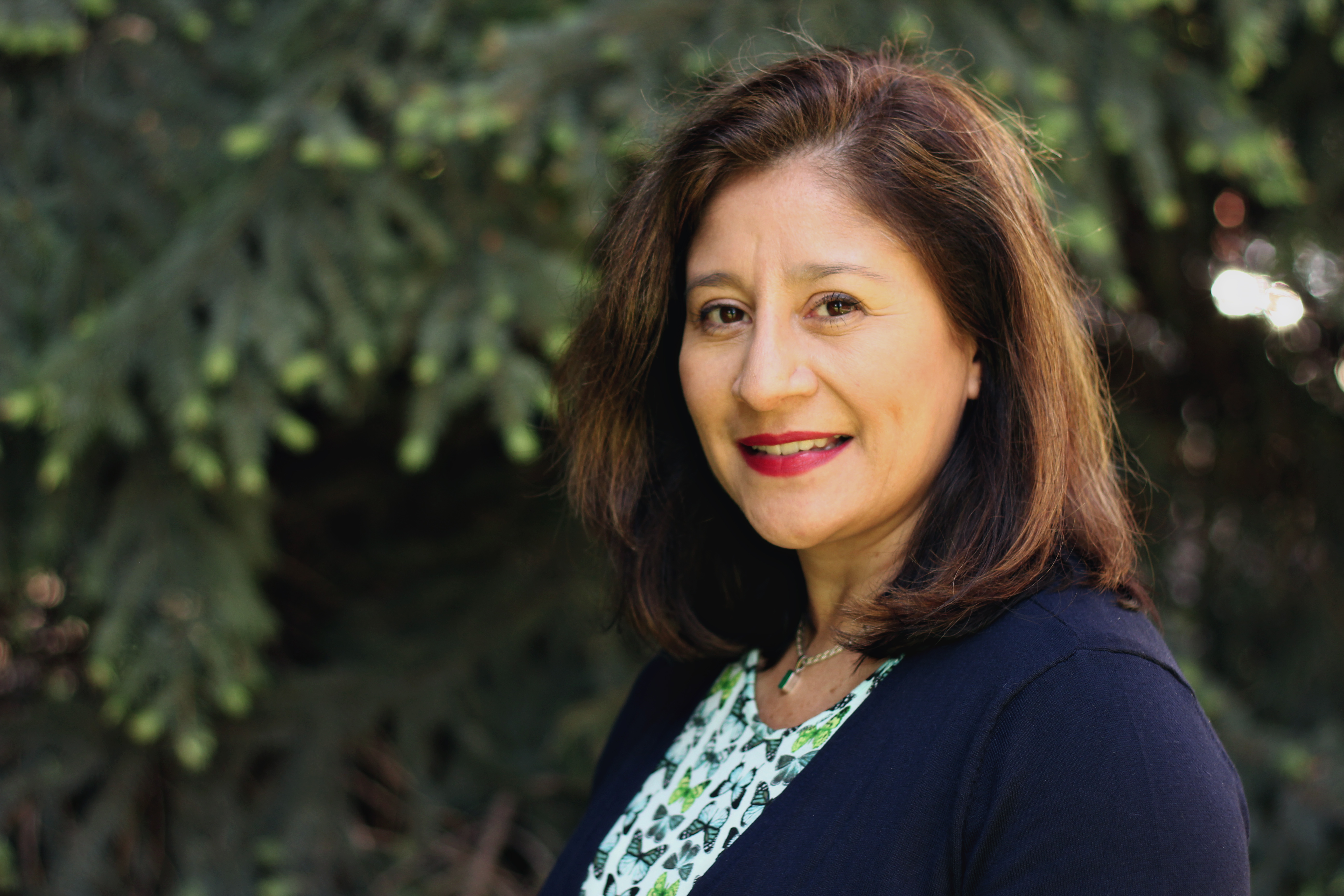 Dear Colleagues,
This December issue is the result of a joint effort with Dr. Steph Link, assistant professor in TESL/Applied linguistics at Oklahoma State University, who is a member of the AAAL Online Education and Outreach Committee. This joint effort was intended to prepare the transition of AAALetter duties to her in 2020. Additional specifics will be shared at the upcoming business meeting at AAAL 2020, but, most immediately, I want to thank Dr. Link for working closely with me in the preparation of this issue.
I hope that, for most of you, if not all, reaching the month of December means something really positive! Personally, I am excited to reflect on what has been accomplished, what challenges have been overcome/addressed, and I am always eager to plan for the future, not to mention that I am looking forward to welcoming you to Colorado for AAAL 2020 together with the conference team and everyone in the EC!
In this issue, you will read about lots of wonderful news, as Laura, our President, acknowledges the DPSA and DSSA winners. She also offers an update on new and ongoing initiatives, and she invites us to check out the great 2019 AAAL plenaries available on-line in the event we have not done so already.
Kendall, our 1st VP and Conference Chair, offers a great update on the collaborative work that she leads as we get ready for AAAL 2020 in Denver. Her contribution to the AAALetter also highlights new initiatives that will surely contribute to make our annual conference another success. As you prepare to join us here in Denver, be sure to remember to check the weather forecast. Those of us who live in the area know that the weather can quickly change!
As we prepare to welcome 2020, let's be sure to celebrate the 40th anniversary of the Annual Review of Applied Linguistics (ARAL). In their contribution, Alison and Rachel offer insights as to how we plan to mark this important milestone! So be sure to delve into their piece which offers an exciting preview of what is ahead!
As always, we appreciate the contribution of our Graduate Student Council (GSC) to our issue. GSC members are incredibly involved in growing our organization as well as advancing the work that matters to graduate students in applied linguistics. Their participation in the GSC offers them a terrific opportunity to start developing leadership skills that will serve them well as they prepare to fully enter the profession upon graduation. I know that I speak for all of us in the Executive Committee (EC) when I commend our graduate students and graduate student leaders for their dedication to the GSC at AAAL. If you are a faculty member, please, encourage your students to get involved with the GSC or, if you are a student, consider your active involvement with the GSC!
Speaking of the future of our organization and ways to support our graduate students, I encourage you to carefully read Tom Ricento's contribution to the AAALetter. As Chair, Tom offers an update on the Fund for the Future of Applied Linguistics (FFAL), and I would like to second his message with the invitation to consider contributing to it. For many of us, this is the season of giving… Here we have a great opportunity to do so that comes close to our hearts!
Furthermore, in terms of our ongoing efforts and new initiatives, including new members joining the EC this year (i.e., new member spotlight), in this issue, you will also read about what we are planning to achieve to advance our work on the diversity and inclusion concerns/goals for our organization. You will read about PAEC updates and you will have access to three AAAL Briefs—an initiative that we chose to pilot this year. We learned much from our experience, so at this time, I invite you to read the three contributions submitted. More is yet to come in the future regarding this project, as we will work on fine-tuning our guidelines and expectations. We will keep you updated on developments regarding the AAAL Briefs. Most immediately, we thank Netta Avineri who helped us coordinate this pilot effort, and, very importantly, we thank our Briefs contributors!
Finally, if you have time to spare this December (before a new semester begins), I suggest that you start planning your trip to AAAL 2020. Denver is a fabulous city with exquisite restaurants and lots of cultural places to visit. I strongly recommend that you plan ahead and make restaurant reservations with plenty of time!
Best wishes to all of you for 2020, happy 40th birthday to ARAL, and see you at AAAL in Denver!
Fabiola
---
From the President
Laura Collins, AAAL President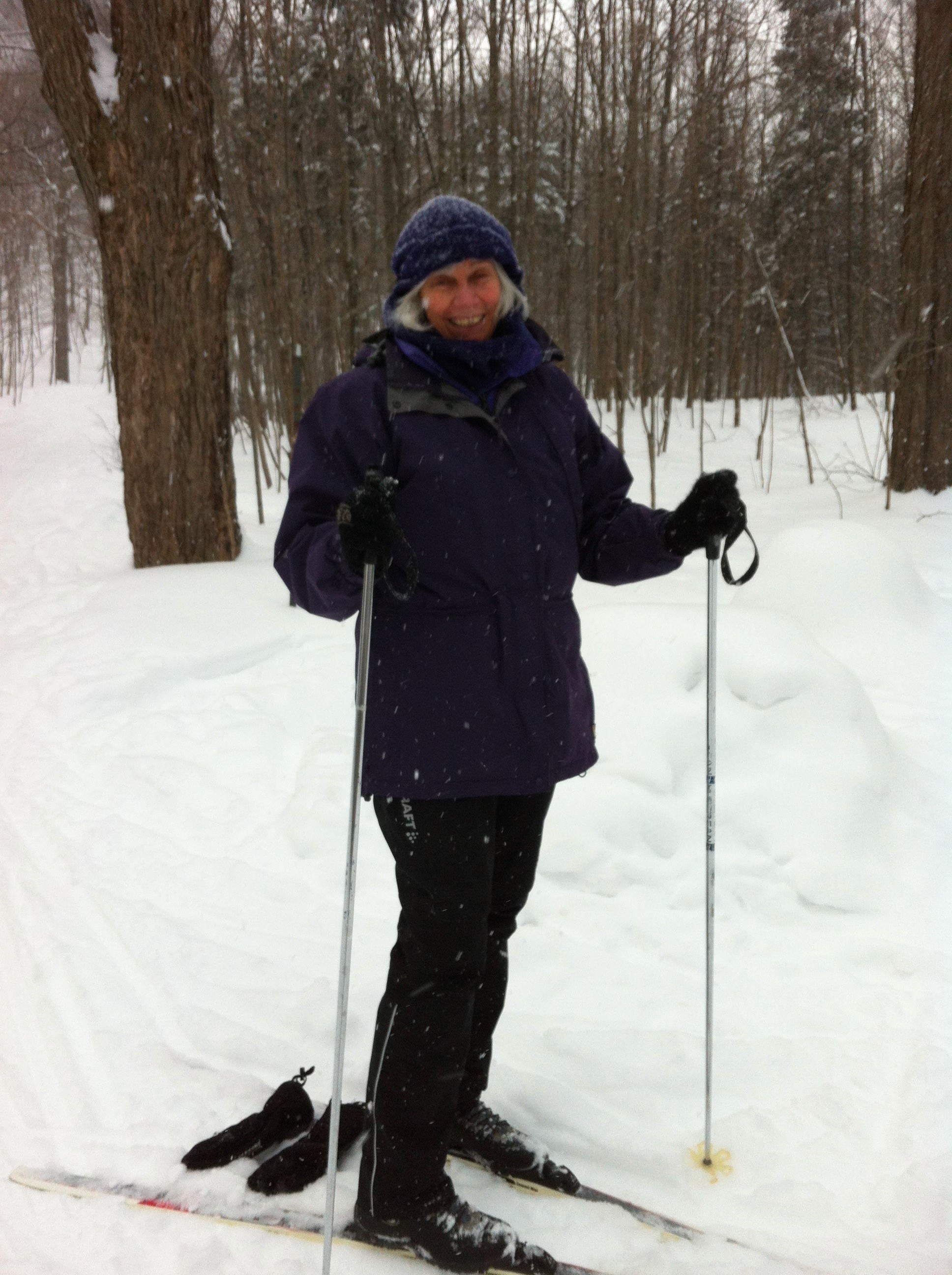 For those of you in the southern hemisphere, this newsletter arrives as you begin the summer season; my contribution to the feature is being written as we dig out from our first snowfall in Montréal, which has some of us happier than others (the photo should tell you which group I fall into).
DPSA and DSSA Winners
This is also the time of year when the recipients of two very special AAAL awards are announced. The Distinguished Public Service Award (DPSA) recognizes individuals outside the field of applied linguistics whose work both raises public awareness of important language-related social issues and promotes linguistic social justice. The 2020 recipients of the award are the founders of the Nk̓ʷusm Salish Language School in Arlee, Montana: Chaney Bell, Josh Brown, Tachini Pete and Melanie Sandoval. They are members of the Confederated Salish-Kootenai Tribe on the Flathead Indian Reservation. Nk̓ʷusm is in its seventeenth year of operation and offers academic and Salish Language instruction for students in pre-school through eighth grade.
The Distinguished Scholarship and Service Award (DSSA) recognizes and honours an individual for scholarship and service to the profession in general and to AAAL in particular. The 2020 recipient of the award is Dr. Ryuko Kubota, Professor in the Language and Literacy Education Department in the Faculty of Education at the University of British Columbia, Canada. Dr. Kubota's research focuses on critical approaches to language education, including second language writing, with an emphasis on issues involving culture and race. She has also been an active member of AAAL since 1998, serving on a range of committees, including a term on the Executive Committee.
The recipients of both awards receive honorary lifetime memberships in AAAL. On behalf of AAAL, I wish to express my warm congratulations to all of the recipients for this deserved recognition of their work and contributions to society. Both awards will be presented in Denver at the conference, and the recipients are also invited to give a talk. The dates, times, and descriptions of the presentations, in addition to more detailed information about each of the award winners, will be announced in the conference program and on the AAAL website. Many thanks to the DPSA Committee (Martha Bigelow, Suhanthie Motha, Charlene Polio, and Ari Sherris, chaired by Christian Chun), and the DSSA Committee (Anna DeFina, Nick Ellis, Linda Harklau, and Teresa McCarty, chaired by Carol Chapelle), for their work reviewing nominations and selecting the 2020 winners. Should you wish to nominate someone for either of these awards for 2021, the process for doing so can be found on the websites (see links above). The deadline for nominations for both awards is June 1, 2020.
HIGHLIGHTS OF RECENT AND ONGOING INITIATIVES
The guidelines for promotion and tenure were initially developed by a task-force committee co-chaired by Aneta Pavlenko, President of AAAL, and Terence Wiley, President of the Center for Applied Linguistics (CAL). The guidelines have been available on the AAAL website since 2015, with the understanding that they would be revised in five years' time. I am delighted to announce that this process is now complete. Many thanks to Charlene Polio, Chair, and the other members of the Task Force committee (Christina Higgins, Wenhao Diao, Nelson Flores, Paul Toth, and Wayne Wright) for their terrific work on the revisions. AAAL has now appointed a task force to follow up on this work to develop ethical guidelines in terms of workload and reappointment for scholars in non-tenure track positions in our field.
AAAL has endorsed the ACTFL statement on Migrant Detention facilities; you can find it on our website . Many thanks to Netta Avineri, Chair, and the other members of the Public Affairs and Engagement Committee (PAEC) for initiating the request.
The new Conference Connections Standing Committee (previously an ad hoc committee), chaired by Peter de Costa, will be contacting scholars prior to the 2020 conference in Denver to volunteer to spend some time at the conference mentoring a junior scholar. This was an extremely popular initiative at 2019 Atlanta (over 100 pairs of mentor/mentees participated), and we fully expect an equivalent if not greater demand for mentors in Denver. Please consider volunteering for this mutually rewarding opportunity!
If you have not already done so, do take the time to explore the videos of the Atlanta 2019 plenaries now available to members on the AAAL website. Some colleagues have reported showing the plenary talks (or portions of them) as part of graduate seminars. The plenaries for Denver 2020 will be added following the conference.
Have you recently written an opinion piece for a newspaper or been interviewed by a journalist? Have you come across such a piece in the media? Consider contributing to the new Applied Linguists in the News feature! This was created to raise awareness and visibility of the field of applied linguistics. The featured scholars do not need to be AAAL members. The focus of the news items should be an applied linguistics issue, and the applied linguists can either be authors of the pieces (e.g., Op Ed pieces) or be featured in the pieces. We look forward to receiving your contributions!
---
Denver 2020: (Almost) ready, set, go!
Kendall King, AAAL First Vice President and 2020 Conference Chair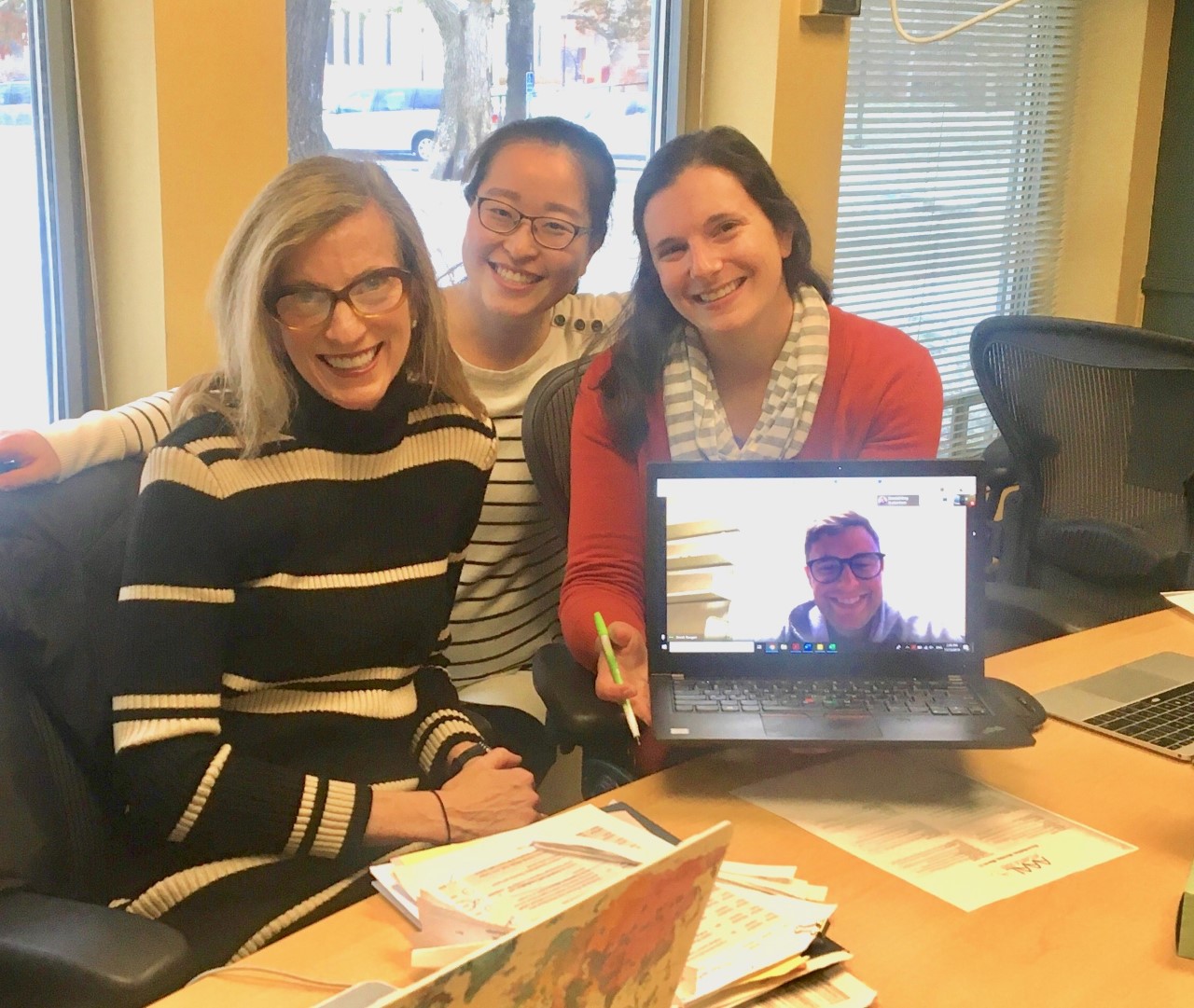 Nearly 2,000 proposals for posters, papers, roundtables and colloquia were submitted for this year's annual conference. More than 600 volunteer reviewers and strand coordinators engaged in hundreds of hours of evaluative work over the months of July and August. By November 15, 1,300+ individuals had registered for the conference. Here you see some members of the Conference Committee and a few of the many AAAL graduate student volunteers hard at work in Minneapolis, sorting through these recommendations and putting together the 2020 schedule in November.
AAAL 2020 is now just a few months away. We look forward to welcoming you to the 'Mile High' city of Denver, Colorado. The conference will be held at the Sheraton Denver Downtown hotel, an architecturally important building designed by I.M. Pei. The hotel is just steps away from dozens of restaurants and museums, with mountain views and many amenities. We strongly encourage you to stay at the conference hotel; doing so greatly helps to keep our registration fees relatively low. It also allows you to take full advantage of all the conference has to offer. The academic program of the conference features five plenary presentations by field-leading researchers; more than three dozen one-hour and two-hour curated colloquia, offering both breadth and depth in applied linguistics research; 600 cutting-edge individual research presentations; and many exciting roundtable and poster sessions.
AAAL's 2020 current Executive Committee has introduced a range of new initiatives to help make the conference as welcoming as possible to as many as possible. AAAL 2020 features multiple events to facilitate networking, mentoring, and community building. In addition to the traditional opening reception on Saturday evening, this year will feature Newcomers' orientations on Friday night and Saturday morning along with myriad graduate student networking and professional development events. Conference Connections (CC), a recently developed mentoring program pairing junior and established scholars, organized by Peter De Costa and his CC planning committee, will also be in full swing.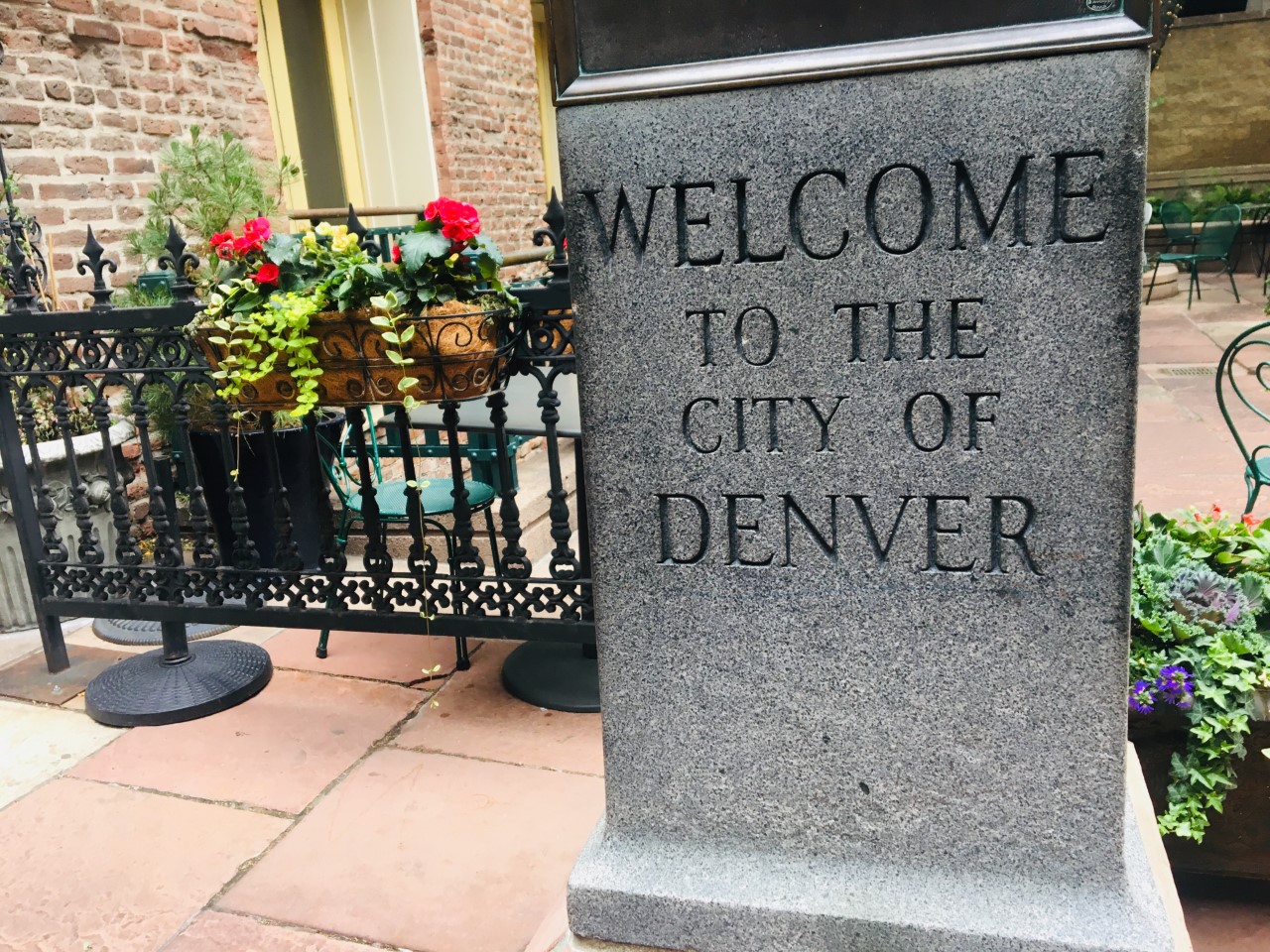 AAAL 2020 is also pleased to introduce multiple, off-site events to help conference-goers to get out and about in the city of Denver. These include a Saturday night 'Sobremesa' reception at a nearby restaurant, organized by Jason Mizell, which aims to build community among scholars of color and their allies; a Sunday night reception at Rhein Haus restaurant and pub, hosted by University of Colorado, Denver and organized by Sofia Chaparro; and for those with energy and oxygen to spare, an early-morning, three-mile, mile-high fun run (or walk) around the Denver capital area and along Cherry Creek Trail, organized by Leah Carey.
We look forward to welcoming back AAAL members who have participated in the conference for many years, as well as involving new members. We have a number of mechanisms to help ensure inclusion and full participation in the conference. These include, for the first time, an Indigenous Language Support Fund to financially assist scholars conducting research on Indigenous languages; special access and support for participation by scholars negatively impacted by travel bans; and on-site interpretation services for Deaf or Hard of Hearing conference-goers and presenters.
For parents and child care-takers, we have newly instituted registration options and badges for children attending the conference. A friendly reminder that all participants should pick up and wear their badges; this is important for security, conference preparation, and food planning. New members, in particular, appreciate this and find badges helpful. In addition, parents are encouraged to utilize AAAL's online system to facilitate AAAL parent-networking and cooperative childcare exchanges. Lastly, for the first time, we have rented new pop-up privacy tents (called 'Mamavas'), which can be us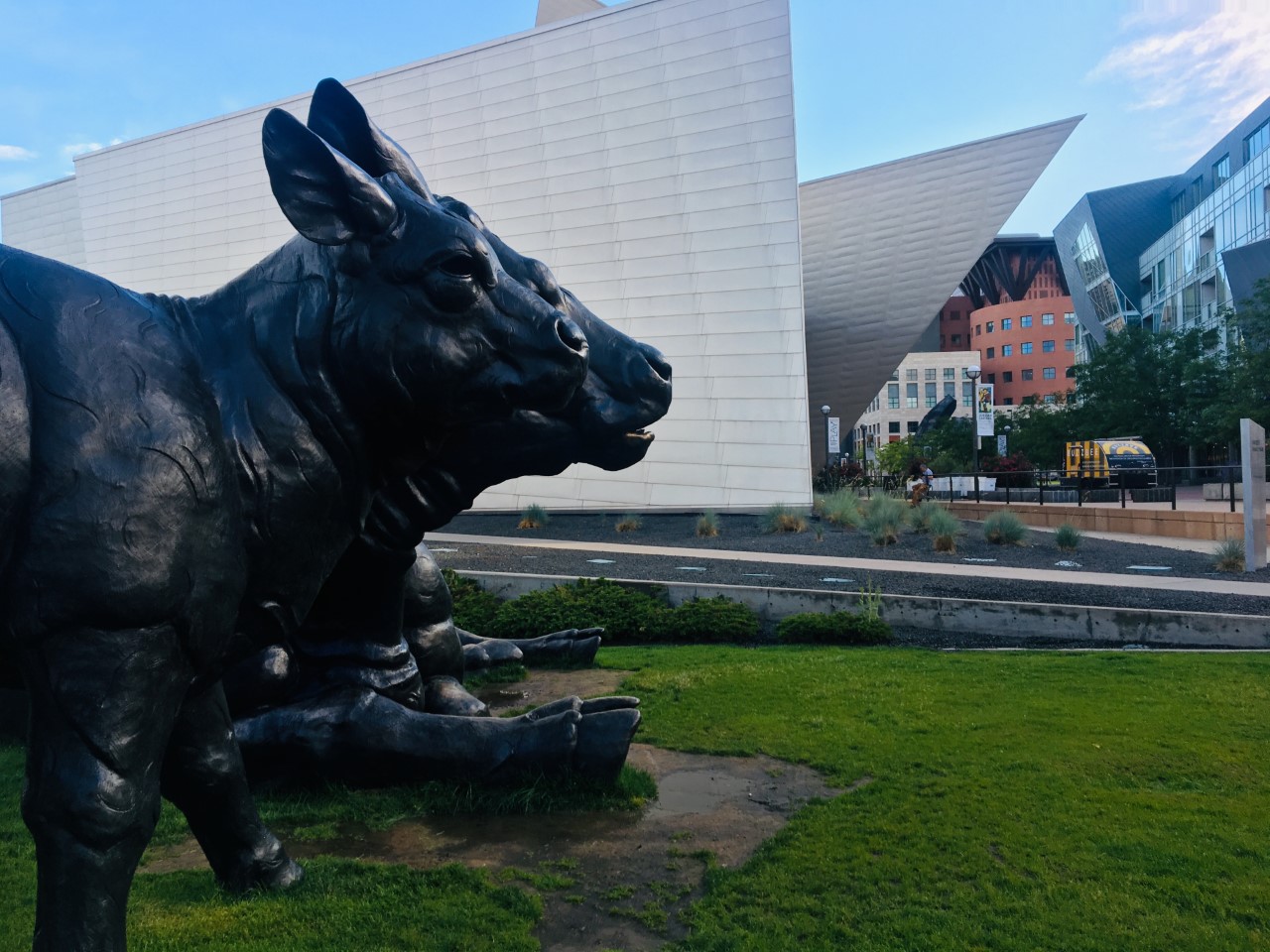 ed for breast-feeding, pumping, or, alternatively, as a privacy/prayer/meditation spaces.
Denver is highly committed to sustainability, and AAAL 2020 aims to follow suit by striving to be as green as possible. We will be minimizing plastic and paper usage (please remember your water bottles!), and donating left-over food to eliminate waste. No longer will you need to deal with a bulky paper program upon check-in; all conference information can be found both online on the AAAL.org conference website and on our app. We encourage you to download and explore the papers and presentations you are interested in on the app in advance of the conference. Also remember that you can upload and share your handouts and presentation materials online as well. Lastly, the hotel and conference site are easily accessible via public train from the airport.
We are filled with gratitude to the hundreds of reviewers, strand coordinators and conference team members who have put in so many hours of volunteer work, and we are likewise grateful to you – your contributions to AAAL make this all possible. We look forward to seeing you in Denver!
---
From your AILA representative—AILA Update
Fabiola Ehlers-Zavala, AAAL Secretary and AAAL AILA Reporesentative
Dear Colleagues,
As you plan your professional activities for 2020, remember to consider AILA 2020, taking place in Groningen, the Netherlands!
For those of you who submitted abstracts, abstracts notifications have already been emailed. If you have any questions in this regard, be sure to email aila2020@gcb.nl.
Also, be sure to visit the conference website, as regular updates are being posted there. You can also subscribe to the mailing list or follow the organizing committee on Twitter or Facebook.
The conference organizing committee expects to have the program published in detail by late April. At the moment, you will find an outline of what to expect at AILA 2020.
Given that AILA is following a different format in preparation for the World Congress, please know that your symposium organizers will notify you of the details regarding the time and day of your presentation.
If planning to attend AILA 2020, be sure to register BEFORE April 15, 2020 in order to be part of the program. If your plans as a presenter have changed, please, kindly inform the organizing committee.
Finally, if not done so already, be sure to visit the AILA website (https://aila.info/) where you can sign up to receive the AILA newsletter and to get access to the App (see under CONTACT)!
Looking forward to seeing you at AILA 2020!
---
Diversity and Inclusion Matters at AAAL
Fabiola Ehlers-Zavala, AAAL Secretary and AAAL AILA Reporesentative
I would like to offer an update on our ongoing conversation within the AAAL Executive Committee (EC) on our Diversity efforts.
Previously, I have reported on specific initiatives that AAAL has undertaken to meet the expectations of our membership. Many of those initiatives were detailed at our March 2019 Business meeting, and they were re-captured in the previous issue of the AAALetter.
This past October, the EC met for the Fall meeting to continue to advance our AAAL work and, given my charge, I led the report and discussion on Diversity, inviting the EC to consider expanding the name of this initiative to encompass "Inclusion" as well. We talked about what these two terms entail, and we considered what other organizations have done to address similar goals. As part of our conversation, we discussed several questions that were intended to prompt us to reflect on our leadership work. Questions included:
Is our Diversity and Inclusion commitment part of our strategic objectives? If so, how do we support it and adequately advance it (with what resources)?
How can we periodically assess the sentiments of our membership regarding our progress on these diversity and inclusion goals/initiatives?
Are we able to consider training opportunities for our AAAL members if there is interest?
How do we leverage existing resources (PAEC and the On-Line and Outreach Committee) to support our Diversity and Inclusion efforts?
Are we ready to tackle the examination work of our internal policies that can help us advance our work in this regard?
How about developing a communication plan to consistently disseminate our diversity and inclusion (including social justice) efforts?
In the end, the EC resolved to continue to seek input from our membership, and in doing so, we discussed how to conduct a more engaged business meeting that would allow the EC to directly seek input on these matters and initiatives.
We look forward to advancing this important endeavor, and we will welcome your input at the upcoming Business meeting open to the entire membership in March as a next step. This is a collaborative journey we are fully committed to advancing at AAAL.
---
Report of the Fund for the Future of Applied Linguistics Committee
Tom Ricento, FFAL Trustees, Chair
We have been engaged in discussions on ways that AAAL, through the FFAL, can best build upon its mission of supporting graduate students who will attend the annual AAAL meeting. We will be forwarding our recommendations to the Executive Committee before the end of this year. We hope to have some new initiatives in place by the annual meeting in Denver in March 2020.
The graph below shows the FFAL endowment income from 2011 through the end of 2019: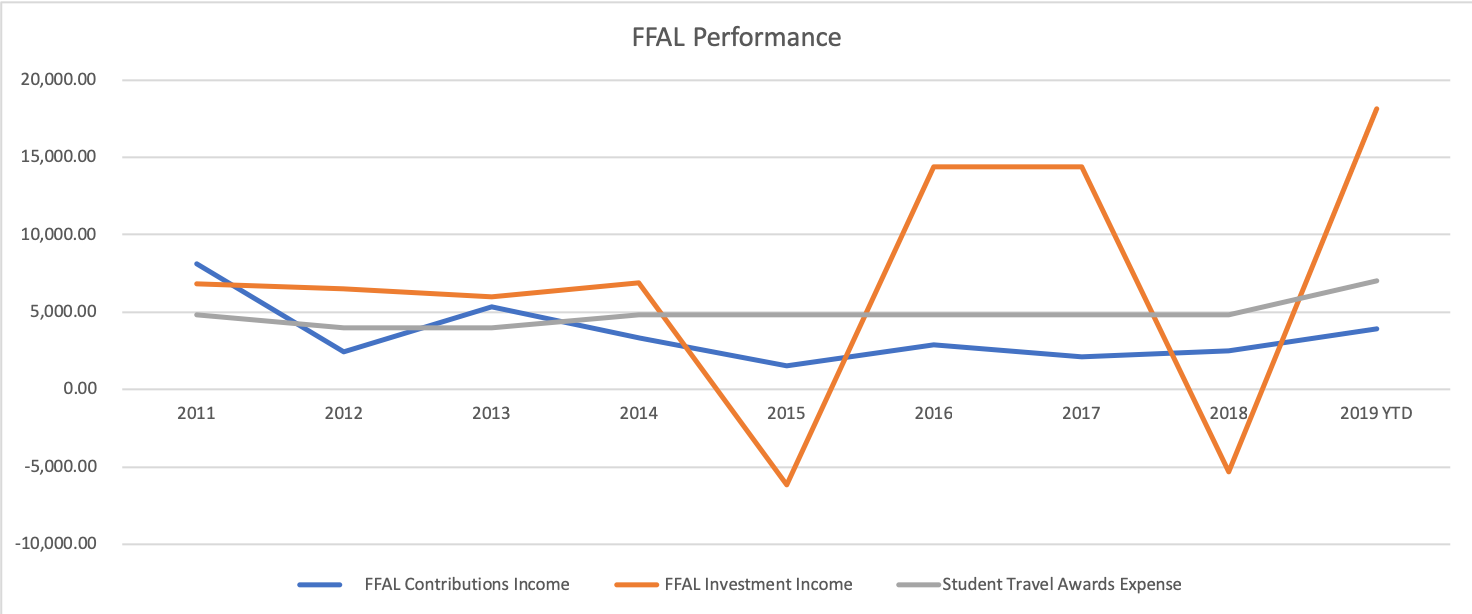 Market fluctuations have resulted in up years and down years in terms of investment returns; for example, in 2015 and 2018 investment income was negative while in 2016 and 2017 it made significant gains. Yet, despite these fluctuations in endowment income, AAAL has been able to keep its commitment of supporting travel awards every year through thick and thin. However, AAAL recognizes the importance of long-term planning to insure the sustainability of the FFAL endowment and the role it continues to play in supporting the present and future of the profession through annual Graduate Student Travel Awards. In order to secure and strengthen the FFAL endowment and help mitigate the impact of inevitable market fluctuations, the Trustees have decided it prudent to reach out to the AAAL membership for their support in a fund-raising campaign that will begin prior to the 2020 meeting in Denver. When you are contacted by AAAL in the coming months in connection with this fund-raising campaign, we hope you will remember the benefits you have already received through AAAL membership and that you and your friends and colleagues will respond generously to the degree you are able to do so.
As a reminder of the importance of the Graduate Student Travel Award to the organization and to the future of the profession, here is the list of awardees for 2019:
Ji-young Shin, Purdue University, ETS Award; Mark Visonà, Georgetown University;
Jongbong Lee, Michigan State University, Multilingual Matters Award; Drew Colcher, Wichita State University; Yiran Xu, Georgetown University; Elif Burhan-Horasanli, University of Arizona; Carly Henderson, Indiana University, Wilga Rivers Award.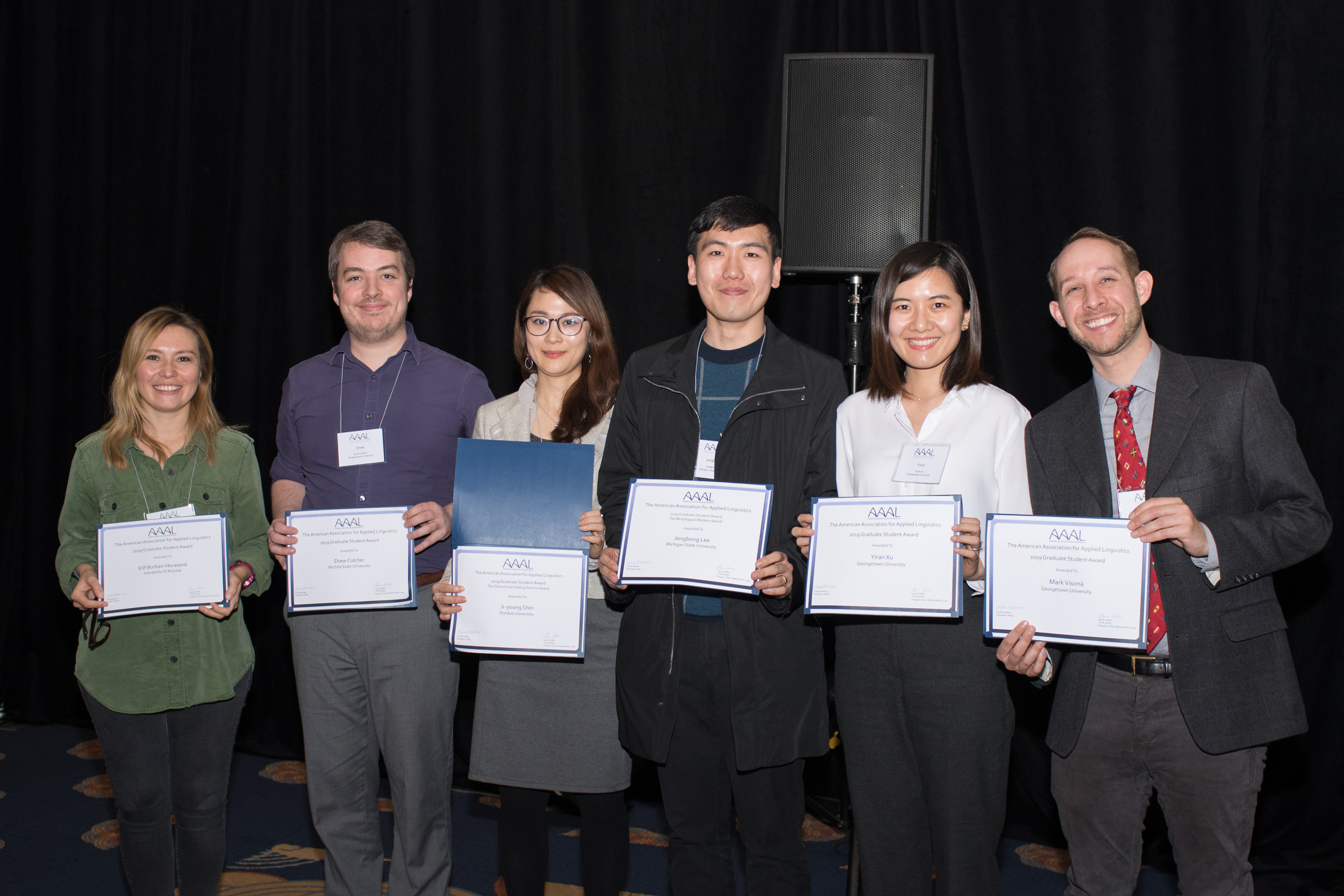 Feel free to contact the chair at tricento@ucalgary.ca with your suggestions on how this committee (and AAAL more generally) can better serve our collective interests as professionals in our varied roles and contexts, globally.
---
Mid-Term Update from the Graduate Student Council
Nicole Deschene (New York University) and James Coda (University of Georgia), Graduate Student Council Co-chairs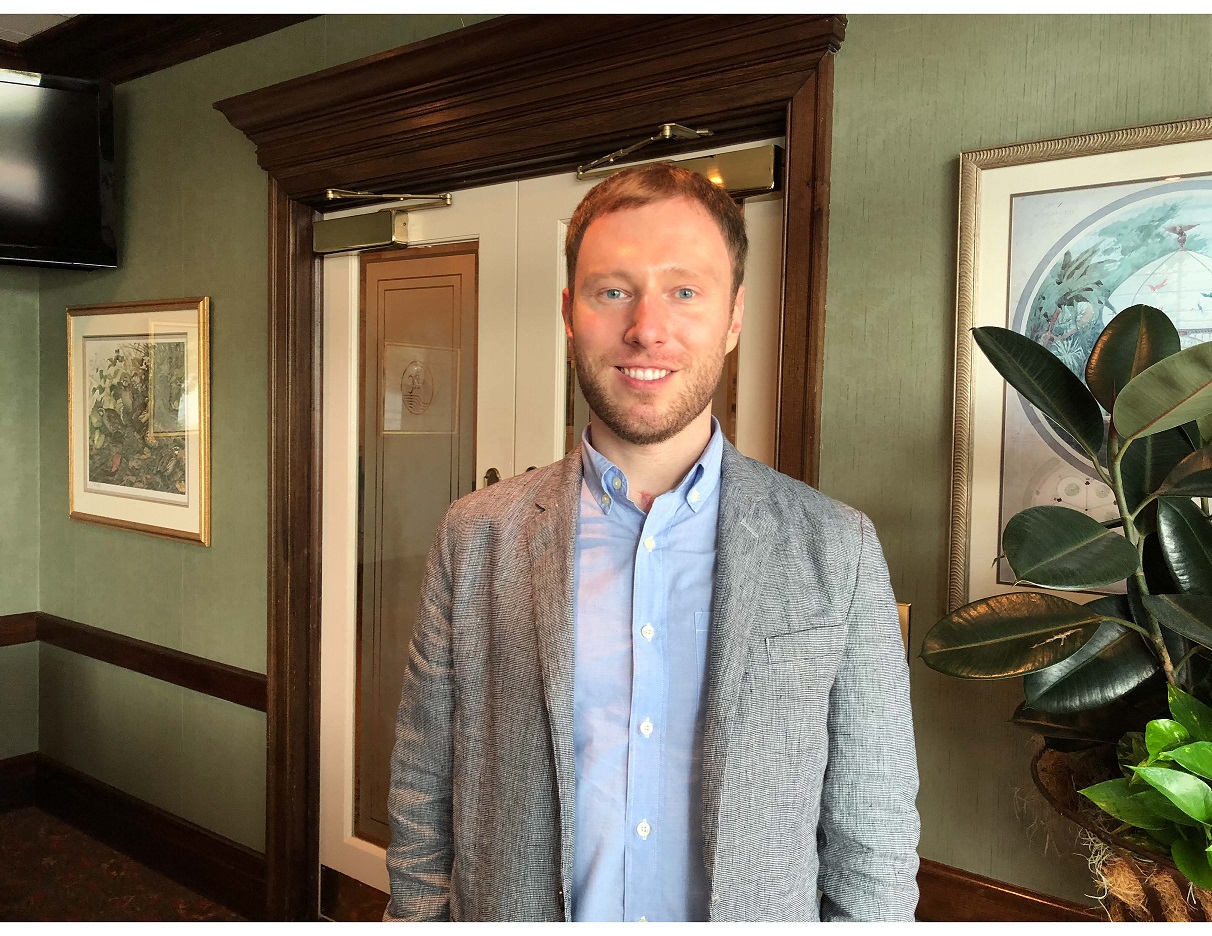 It is already the middle of the fifth year that the Graduate Student Council (GSC) has been an organizational body, and we are proud to update you on behalf of our colleagues on the Steering Committee, the Social Media Sub-Committee, the Event Planning Sub-Committee, the Diversity Sub-Committee, as well as the Newsletter Co-Editors. We are pleased to report on all of the wonderful work that has been done so far; however, we hope that you take the chance to see this work for yourself on the internet and at the conference.
On the Internet

We redesigned our website to improve its accessibility and usability. The website is frequently updated and includes the recently released fall newsletter, Diverse Perspectives. The website also includes our blog that has monthly posts from guest writers, such as Dr. Joshua Paiz (George Washington University), who provided a blog post entitled, Queering Our Professional Spaces. In addition to facilitating monthly blog posts, we have also been providing monthly videos from guest speakers, such as Dr. Uju Anya (Penn State University), on our YouTube channel. These monthly YouTube videos are in addition to the thematic webinars that we facilitate. We still have three more webinars planned for this year and the next webinar, Stories of Surviving and Thriving in Academia with a Family, will be held on Sunday, December 8, 2019.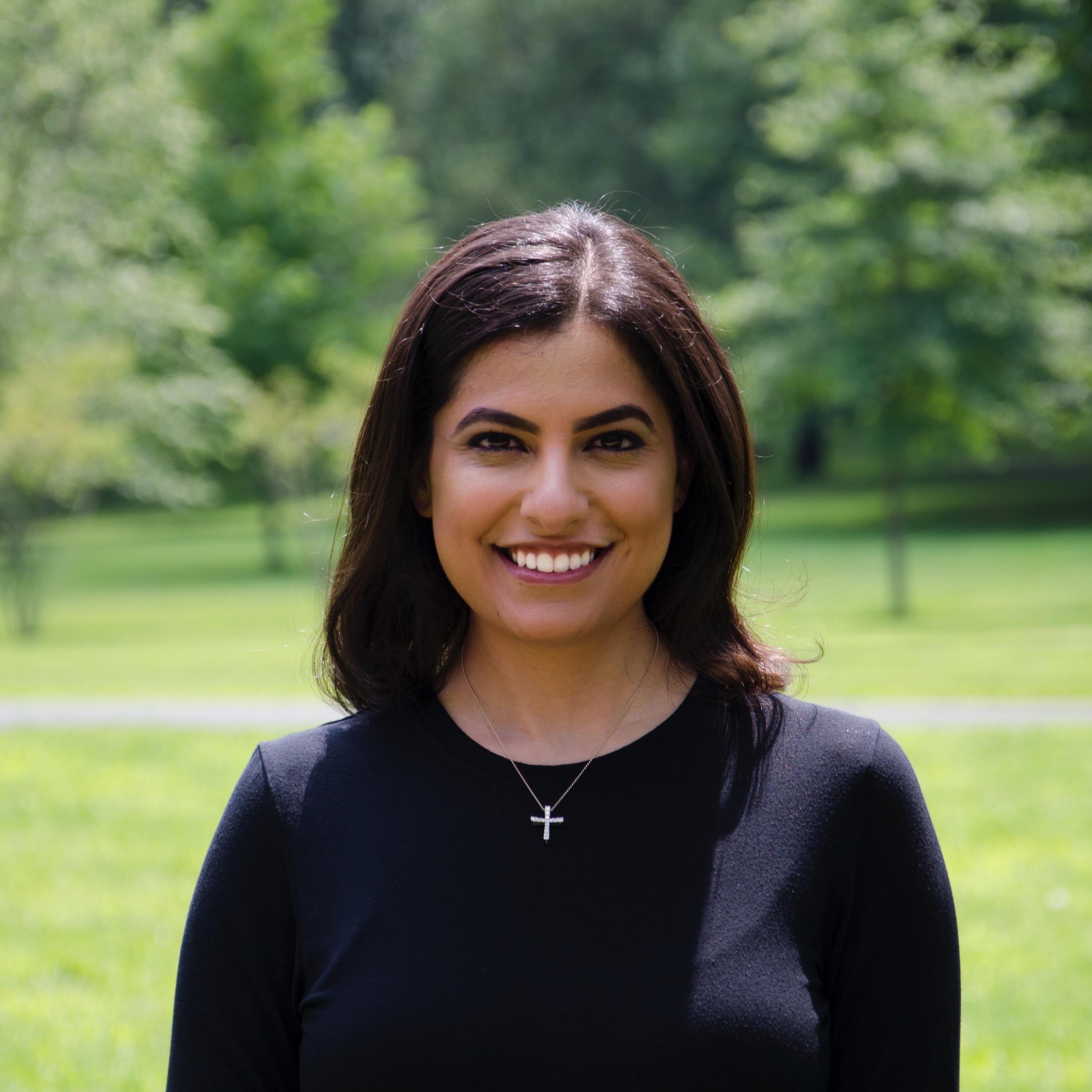 We have continued to communicate with our peers in real time through our Facebook, Instagram, Twitter, and LinkedIn accounts. Soon, we will be launching a Teespring account where we will be selling products to raise money for the Fund for the Future of Applied Linguistics (FFAL) to help support our peers. Over the past two years, the GSC has held competitions for designs that will be printed on t-shirts, water bottles, and phone wallets. Moving forward, we will be offering these winning designs, as well as future winning designs, on a wider variety of products that can be purchased online and delivered directly to the buyer. Details for the 2020 design competition will be announced shortly.
At the Conference

We will be hosting, and co-hosting, four conference events in Denver. On Friday, March 27, 2020, we will be hosting the graduate student meet-and-greet. On Saturday, March 28, 2020, we will be hosting a lunch roundtable event called, Balancing the Holistic Experience of Being a Graduate Student and we will be co-hosting the Sobremesa Reception at Hacienda Colorado in the evening. On Monday, March 30, 2020, we will be hosting an evening workshop event called, Developing Strategies for Publishing and Interviewing Along the Way to the Job Market. In addition to planning events, we are also initiating a new graduate student award, Graduate Student Award for Service in Relation to Diversity Efforts, to be presented at the conference.
Contact Us
If you have questions, suggestions, or feedback for the GSC Steering Committee, please contact us at aaalgrads@gmail.com. We value your input and take your concerns seriously.
---
From Public Affairs & Engagement Committee (PAEC) – Collaborating for Social Change
Netta Avineri, PAEC Committee Chair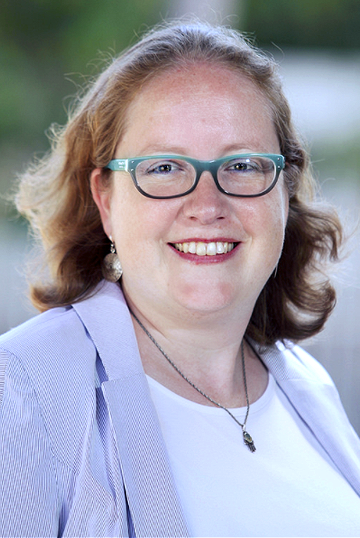 PAEC Charge and Approach:
The Public Affairs & Engagement Committee (PAEC) is a AAAL standing committee that was formed in December 2016 that provides "an important means by which AAAL members can bring their collective expertise to bear on issues of social importance and inform public debate by speaking to issues of social and professional relevance" (AAAL Standing Rules). The PAEC is charged with engaging AAAL in the public domain. This can be accomplished by preparing and proposing position statements, processing position statements submitted by the general membership, recommending for endorsement position statements/resolutions issued by other organizations, organizing an annual public affairs event, and other outreach activities (e.g., interviews, op-ed pieces, blog posts, social media outreach, other means of communicating with the public) (AAAL Standing Rules). The PAEC provides a set of interdisciplinary applied linguistics perspectives on issues of public concern. We take a collaborative approach to initiatives, seeking to facilitate projects that are critical to AAAL members and tackle relevant social issues of the day. We also see ourselves as a resource for consultation and facilitation as AAAL members conceptualize which issues to address, why, and how.
PAEC Members:
Netta Avineri, Joel Gomez, Linda Harklau, Meg Malone, Rachel Showstack, Rayoung Song
Accomplishments and Next Steps:
Since 2017, the PAEC has focused on creating position statements, endorsing other professional organizations' statements (including our newest endorsement of the ACTFL Statement on Migrant Detention Facilities, Proposed Cuts to Other Resources), participating in advocacy and social justice events at AAAL 2018 (AAAL Professional Development Session "Public Advocacy and Media Engagement: Voices from the Field") and at TESOL 2018 (Colleague Association Session "AAAL Public Affairs and Engagement Initiative: Collaborating for Social Justice"), and building membership in the Applied Linguistics and Social Justice listserv. At the AAAL 2018 and 2019 PAEC Open Meetings, the PAEC and AAAL members have explored possible outreach activities, initiatives, and projects. These include efforts in AAAL members' local contexts; exploring connections between research and practice for diverse audiences; sharing perspectives via a range of genres, modalities, and languages; developing a writing Op-Eds webinar, collaborating with the Graduate Student Council/youtube channel, publicizing OASIS (a searchable database of non-technical summaries of peer-reviewed published journal articles, written for a non-academic audience), and AAAL collaborating with other professional organizations (e.g., AAA, ACTFL, AERA, CAL, JNCL).
The PAEC has also worked on the pilot project to create Applied Linguistics Briefs (concise summaries of applied linguistics topics designed for a broad audience), the first three of which you can read in this issue of the AAALetter. Thank you so much to these authors for their hard work writing compelling Briefs on mock language and racism, applied linguistics approaches to health equity, and Spanish heritage language pedagogy! We are currently working on refining the Briefs guidelines and will publicize those for AAAL members in 2020.
How to Get Involved:
We encourage AAAL members to join the Applied Linguistics and Social Justice listserv (over 200 members strong), an online collaborative space for sharing ideas, resources, publications, and initiatives focused on applied linguistics and social justice.
Please plan to attend the PAEC Open Meeting at the 2020 AAAL conference in Denver (date/time will be publicized in the online conference program). This is a great space for fruitful discussion and planning for future initiatives.
We encourage you to submit a book proposal to the new Walter De Gruyter Critical Approaches in Applied Linguistics book series (contact Netta Avineri, Series Editor navineri@gmail.com for more information)
AAAL members can get in touch with ideas for projects and initiatives of social concern. Please feel free to contact Netta Avineri (paec@aaal.org) with your ideas.
---
A report from the newly formed Standing Committee on Online Education and Outreach
Caroline Fuchs, Standing Committee on Online Education and Outreach, Chair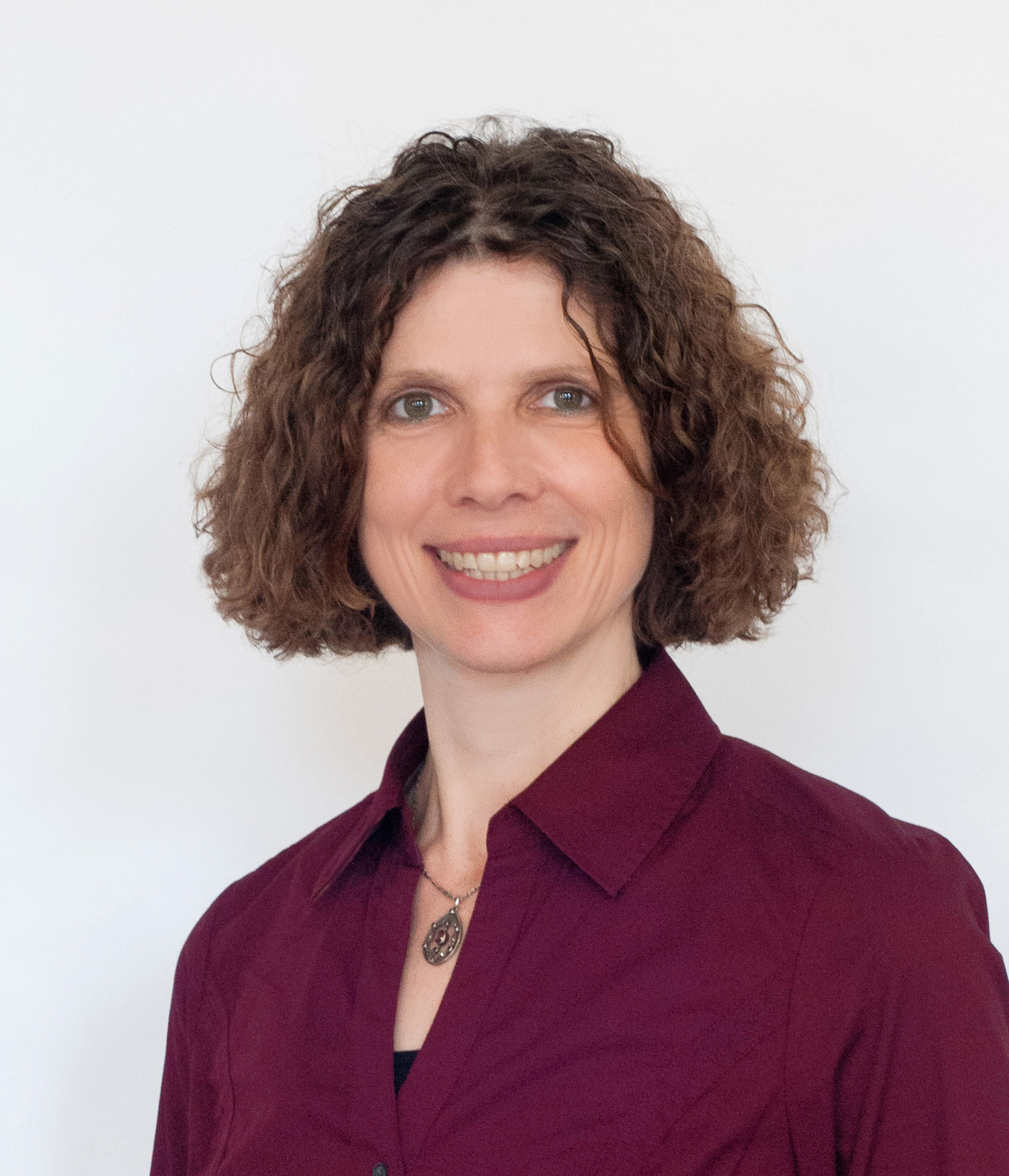 Last term, the Ad Hoc Committee on Online Education and Outreach was formed in order to address a number of initiatives, such as: increasing AAAL's outreach to the general public and the scholarly community, curating online and web-based content, and growing AAAL's social media presence. With the support of the Executive Committee, and as was one of our main recommendations, we are happy to report that the Ad Hoc Committee has now become an official Standing Committee within AAAL; we are already hard at work implementing a few initiatives that we hope will bring all members of the AAAL community together! The Standing Committee on Online Education and Outreach was convened in September 2019, and it is our pleasure to introduce its core leadership committee members: Carolin Fuchs, Northeastern University (Chair); Michael Amory, Oklahoma State University (Vice Chair); Joe Cunningham, Georgetown University; Yu Jung Han, The University of Rochester; Jinrong Li, Georgia Southern University; Stephanie Link, Oklahoma State University; and Stephen Skalicky, Victoria University of Wellington.
Our main goal as a Standing Committee is to strengthen existing opportunities for scholarly and professional networking by creating new channels for communication. This important initiative is based on recent AAAL member survey results, which indicate an increased interest in online educational content and outreach materials. Our mandate also includes managing website and social media content and overseeing professional development (e.g., webinars, YouTube channel, and a podcast series on timely and pressing issues in higher education and applied linguistics). In order to achieve these goals, we aim at providing access to resources for professional development in supporting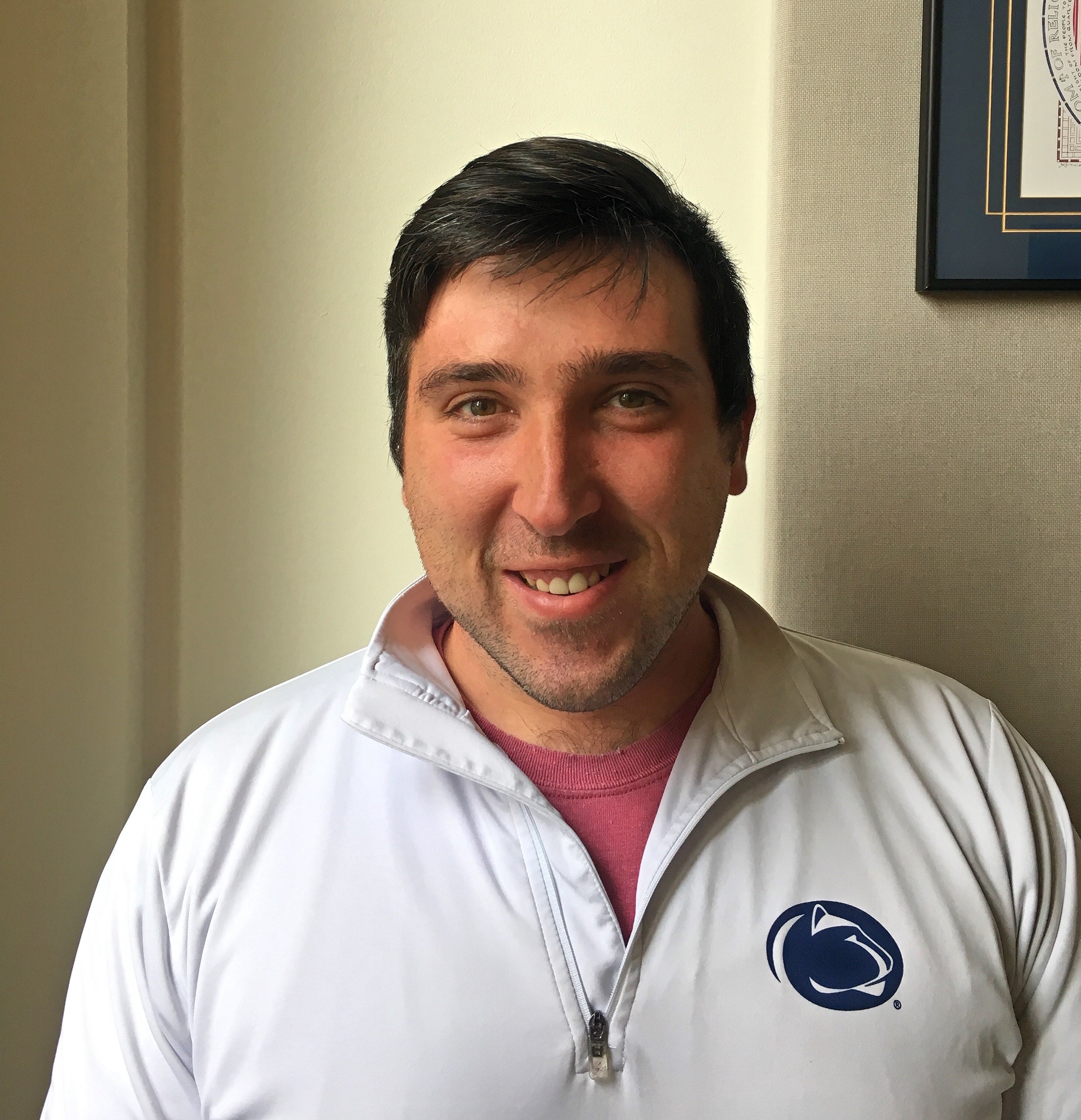 educators and researchers, and supporting the wider dissemination of theoretical and empirical research generated by scholars worldwide. This will also involve making specific recommendations for identifying and making accessible specific web content to the wider public. Our committee has already begun to push out information through existing AAAL social media platforms such as Twitter and Facebook. In an effort to expand the benefits of AAAL membership beyond the conference and to reach out, for instance, to scholars at different institutions and in different geographic locations, we plan to create and connect existing virtual communities of practice.
Our short term goals first and foremost focus on determining the needs of the AAAL community. To this end, plans for a Needs Analysis are well underway to achieve the following:
Determine which segments of AAAL members are currently being targeted for professional development and to identify any gaps;
Identify which types of professional development activities are currently being offered.
It is our hope to make our Standing Committee as community-driven as possible, and we encourage all members to complete the surveys that we will be sending out to help us generate content and materials. Please follow our social media pages and stay tuned for updates!
Finally, we are also excited to announce that we will be pushing out live updates from the upcoming annual AAAL conference in 2020 in order to promote conference events as well as reach out to those who may be unable to be in Denver in person. See you all there - onsite or online!
---
From the ARAL Editorial Office
Alison Mackey, Editor in Chief and Rachel Thorson Hernández, Editorial Assistant
Update from the Annual Review of Applied Linguistics (ARAL)
We are excited to announce the upcoming (2020) volume of the Annual Review of Applied Linguistics. ARAL 2020 is a very special issue because it marks the 40th anniversary of the Annual Review of Applied Linguistics. The anniversary is also being marked by a special invited ARAL colloquium at AAAL 2020, entitled Reflect, revisit, reimagine: Conversations on 40 years of ARAL, organized by board members Meg Malone and Shondel Nero. This colloquium will examine five major topics in ARAL over the past 40 years – assessment, language policy, language research methods, multilingualism, and translanguaging – with contributions from leading scholars, all of whom have published in ARAL in these areas over the journal's history. More details appear below, and we hope to see you at the AAAL Tuesday morning colloquium to celebrate.
The topics to be covered in the 2020 40th anniversary issue of ARAL follow this forward-looking, reimaging trend, and include a wide range of papers on this general theme, for example, outliers in different types of L2 research and applied linguistics; Indigenous language revitalization and applied linguistics; the role of neurostimulation and pupillometry in second language learning, the trend towards development, analysis and sharing of multivariate datasets: individual differences in L2 learning; African Americans in foreign language study abroad contexts; custom spoken dialog systems in applied linguistics, and to conclude, papers taken from the 2020 ARAL-AAAL colloquium on language assessment and ARAL; and ethnography of language policy and planning in ARAL.
For the first time in ARAL and as a relatively new move for the field of applied linguistics as a whole, the 40th anniversary issue will make a leap in the commitment towards Open Science. In 2017, we began the process of using badges to recognize articles with Open Materials. In 2020, for the first time, two of the papers published will also have Open Data. The data sets will be accompanied by sample coding sheets and analyses, allowing ARAL readers the chance to view, manipulate and re-analyze the data themselves, in keeping with Open Science principles.
Contributions to the 40th-anniversary issue comprise empirical, review, overview and shorter, reflection papers by the following authors: Christopher Nicklin and Luke Plonsky; Onowa McIvor; Kazuya Saito, Konstantinos Macmillan, Tran Mai, Yui Suzukida, Hui Sun, Viktoria Magne, Meltem Ilkan, and Akira Murakami; Uju Anya; Evgeny Chukharev-Hudilainen and Nazlinur Gokturk; Carol Chappelle; Nancy Hornberger; Nick Pandža, Val Karuzis, Ian Phillips, Polly O'Rourke, and Stefanie Kuchinsky; Sible Andringa and Aline Godfroid. The AAAL-ARAL colloquium at the 2020 conference will include presentations by Carol Chapelle, Nancy Hornberger, Lourdes Ortega, Li Wei and Nelson Flores.
Finally, we are pleased to announce the editorial assistants for AAAL 2020, Rachel Thorson Hernández, Amber Hall, and Derek Reagan, whose bios are given below. We hope those of you attending AAAL will get a chance to meet them in person.
| | | |
| --- | --- | --- |
| | | |
| Rachel Thorson Hernandéz's research focuses on the roles of positionality and identity in teaching, narrative inquiry, and language policy and planning. | Amber Hall's research interests are indigenous language documentation, revitalization, and curriculum development (pedagogical approaches to reversing language loss). Her goal is to create more social and academic domains in which indigenous languages can be used. | Derek Reagan's current research interests include second language development, L2 pedagogy, task-based language teaching, technology-assisted language learning, and teacher cognition. |
---
New Member Spotlight
Introductory note: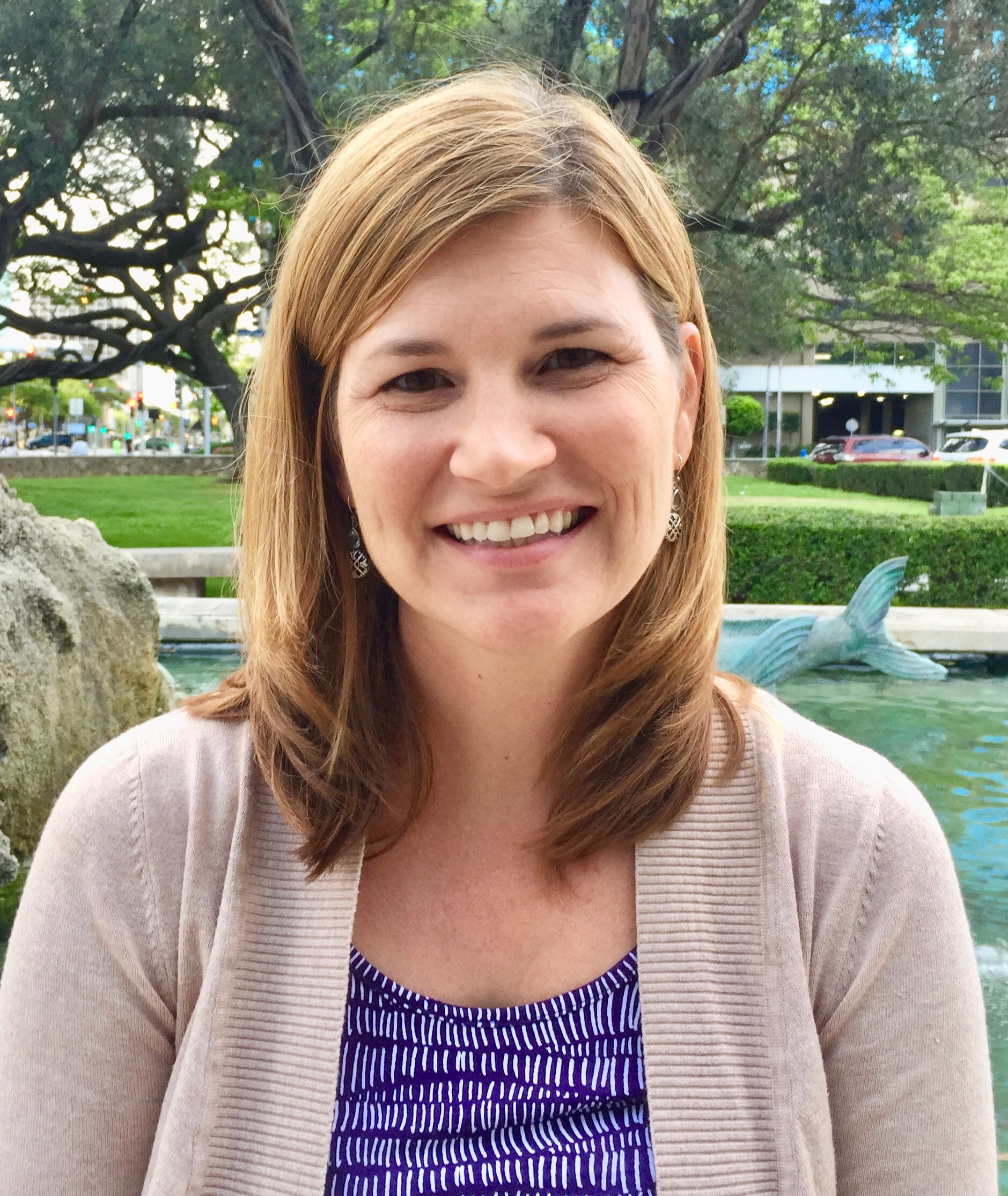 Dr. Christina Higgins is an incoming Member at Large for AAAL. She has been a member of AAAL since 2003. She has served in a number of roles for AAAL, including the chair of the Nominating Committee, member of the Nominating Committee, and member of the Book Award committee. Christina is a professor at the University of Hawaiʻi at Mānoa in the Department of Second Language Studies, and she specializes in the sociolinguistics of multilingualism. She is also the North American editor of Applied Linguistics.
From Dr. Christina Higgins:
In my career, I have moved closer and closer to what I consider the heart of "applied linguistics" to be: the study of and engagement with language to address real-world problems and concerns. In this first phase of my career, I viewed the purpose of my research as contributing directly to disciplinary knowledge in sociolinguistics. Accordingly, I designed my research and published only for an academic audience. Now, I design the bulk of my research projects with the goal of engaging the public and stakeholders outside of academia in tackling sociolinguistic injustice. While some of this work leads to publications for an academic audience, the design of the projects requires other modes of delivery, such as websites and YouTube videos. Living and working in Hawaiʻi for 15 years has given me many opportunities to work with people whose languages are marginalized. As a result, I have been involved in a number of projects on Pidgin, the creole language of Hawaiʻi, which has long been stigmatized in education and other realms of society. Projects on Pidgin that I have been involved in include student filmmaking, a museum exhibit, and a crowd-sourced linguistic landscaping project. More recently, I have begun to research the sociolinguistics of Hawaiian, which is a language that almost died out due to the loss of sovereignty among Hawaiians and ensuing pressures to assimilate to American norms. Since the 1980s, however, Hawaiians have fought to revitalize their language, and while many challenges remain, there are now more than 20 immersion schools where the language is transmitted to the next generation, and adults who graduated from these schools now speak Hawaiian at home with their own children. I have recently begun collaborative research on how families who are committed to speaking the language succeed in their family language policies in spite of the odds.
Research on historically marginalized people like Native Hawaiians and Pidgin speakers necessarily engages in questions of race, class, and inequality. While I have long felt a calling to do research in communities where oppression has had longlasting effects, I only recently had the opportunity to learn more intimately about Hawaiian perspectives on racism and colonialism, which have been invaluable in my own development as a non-Hawaiian scholar at the University of Hawaiʻi at Mānoa. In the summer of 2020, I took part in a week-long intensive training as part of the Truth, Racial Healing & Transformation (TRHT) program at my university. TRHT is a comprehensive national and community-based process for transformational and sustainable change that is funded by the W.K. Kellogg Foundation and Newman's Own, and the goal of this work is to address both historic and contemporary effects of racism. The TRHT program was developed in response to the growing number of racial incidents and animosity towards minoritized people in the U.S. The program encourages institutions of higher education to grapple with the challenge of how to affect change and to take steps to heal from the legacies of racism. The multi-year initiative educates students, faculty, and staff in order to prepare and inspire them to advance justice and build equitable communities together. Along with 30 other faculty and staff, I spent an intensive week in July engagaged in dialogue, learning, and exploring of challenging concepts such as settler colonialism, racism, and learning about the importance of place-based epistemologies. While most TRHT programs focus on racial inequality due to the legacy of slavery in the U.S., the TRHT program at UH-Mānoa is crafted to take a Hawaiian lens to issues of race and inequality. Therefore, a central concept for each cohort is Aloha ʻĀina (ʻreciprocal love and caring for the land'), as land plays a key role in Hawaiian worldviews, both historically and in the present.
In learning about Aloha ʻĀina, my cohort was taught principles of Hawaiian genealogy, which is centered around the spiritual links between land and people. This genealogy sheds light on the multiple and layered effects that the dispossession of Native Hawaiians of their land and land rights has had, both historically and in the present. We were asked to connect these ideas to our own activities in the land of Mānoa, and we were invited to take part in learning about and making sense of Hawaiian constructs and worldviews that could help us all find commonalities with one another regardless of our race or background. Through learning more about what traditionally has always been foundational knowledge for Hawaiians, we were given the chance to start thinking about how we could contribute to a shared sense of place that honors and acknowledges the indigenous people and their knowledge systems that have largely been displaced. We finished the week inspired by our intense experiences, and we continue to meet once a month to reconnect and share stories of what this has led us to do in our own lives, both on and off campus.
---
From Resolutions
The resolution process is an important means by which AAAL members can make their voices heard on issues internal to AAAL's governance and operations. The Resolutions Committee is charged with the responsibility for processing all resolutions proposed by the membership before they are acted upon by the general business meeting of AAAL, including those calling for amendment to the Bylaws as outlined in Article XII: Amendments. The Resolutions Committee may also originate courtesy resolutions.
View the AAAL Resolutions Procedures here.