AAALetter - December 2020
Date posted
December 21, 2020
Volume 32, Number 2
Table of Contents
---
Introduction to the Issue
Letter from the AAALetter Editor
Stephanie Link, Oklahoma State University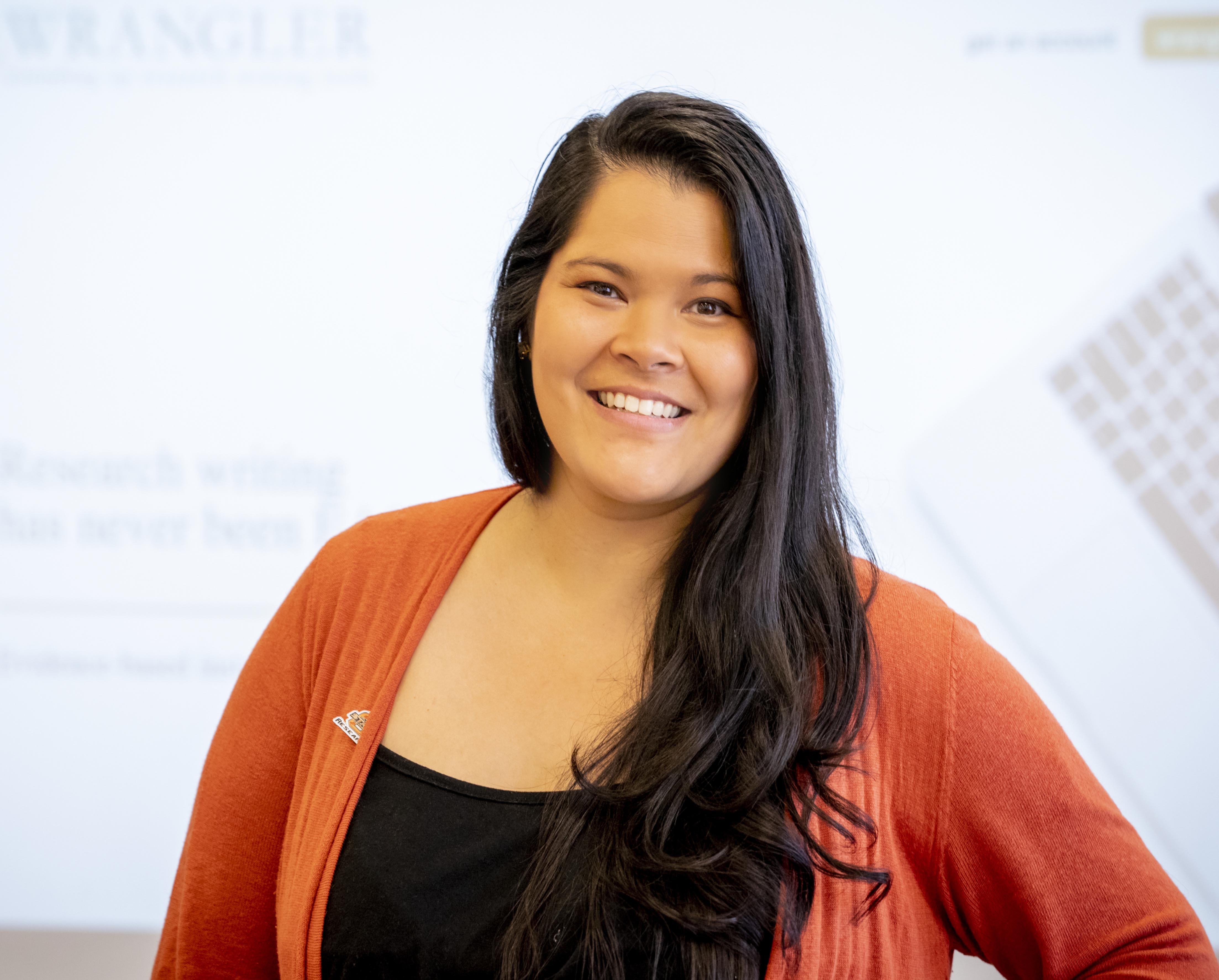 The global pandemic brought with it an extra hurdle for professionals in our field—the need to surmount the challenges of providing or receiving access to information and education. If not already salient, the pandemic highlighted a division in the amount of opportunities available across populations and geographical locations. This divide widens with a lack of access to digital tools, knowledge and expertise, and perhaps most critical—professional dialogues that enable the building of community, partnerships, knowledge, and identity. The December 2020 issue features the many ways in which our AAAL leadership has opened doors for our members to participate in extended conversations both as contributors and recipients of new knowledge and experiences.
In AAAL President Dr. Kendall King's contribution, she addresses how our leadership, volunteers, and staff members have been diligently working to support the AAAL community. Efforts to sustain and grow our membership and association while fronting the values of diversity, equity, inclusion, and access (DEIA) are outlined and discussed.
Also highlighted in this issue is the work of the 2021 Conference Organizing Team, who have learned to adjust to new methods of broadening access to professional dialogue within the Association. Dr. Patricia Duff, First Vice President & 2021 Conference Chair, shares how the organizers have undertaken the challenging task of moving the 2021 conference to the online environment. We hope this new remote and virtual format brings with it creative opportunities that foster the growth of our community. Consider registering today!
While the AAAL conference is still a few months away, there have been several recent opportunities to engage with other AAAL members. Thanks to those of you who attended the DEIA webinar organized by the Executive Board in August! AAAL Secretary, Dr. Fabiola Ehlers-Zavala, provides a summary of that discussion in her contribution and invites you to participate by viewing their initiatives on the DEIA website.
DEIA-related discussions are of global importance, and our international partners are committed to expanding the network of applied linguists worldwide and thus sustaining growth and equal representation of scholars in the field. In her role as the Association Internationale de Linguistique Appliquée (AILA) Representative, Fabiola shares how our global partners are joining the AILA network, which you can learn about through the AILA website. We are proud to support their efforts!
When thinking about the future of our field in the global context, it is important for our association to act locally. Dr. Suresh Canagarajah, Chair of the Fund for the Future of Applied Linguistics (FFAL), describes efforts of our trustees in supporting the future of our field by encouraging participation of graduate students from diverse backgrounds in AAAL. Take a look at the FFAL update to become informed about how students from under-resourced backgrounds can take advantage of scholarships that reward their research and conference participation.
Apart from award opportunities, AAAL graduate students have the amazing support of the Graduate Student Council (GSC) and the GSC Co-Chairs—Laxmi Prasad Ojha and Haoshan Ren. Their efforts are commendable considering their diverse lineup of initiatives, ranging from blog posts, webinars, their newsletter, and more! Graduate students are encouraged to get involved by reaching out through the GSC website.
Ways of participating in the AAAL community are also available through the Public Affairs and Engagement Committee (PAEC)—chaired by Dr. Netta Avineri. Their work in social justice is a hallmark of AAAL. Visit the PAEC website, join their listserv, or attend the PAEC Open Meeting at the upcoming AAAL conference to learn more about how your voice can be heard.
Another exceptional component of the AAAL organizational structure is the relatively new Standing Committee for Online Education and Outreach. If you have visited the AAAL website, attended a webinar, viewed a social media post, or read recent issues of the AAALetter, then you have most likely witnessed the work of this committee. Read their piece led by Chair and Vice-Chair, Drs. Carolin Fuchs and Michael Amory, for latest updates!
With the abundance of information being distributed these days, it can be difficult to navigate through the research and advanced professional development opportunities. In this issue, Dr. Bethany Gray—Chair of the Conference Connections Committee—provides a glimpse into the benefits of participating in the AAAL mentoring program. Become a mentor or mentee by selecting the option when registering for the conference!
As I wrap up the issue overview, it is important to continuously express gratitude toward the individuals that help to advance our field and the Association. This month, we highlight two individuals: Dr. Jennifer Leeman and Dr. Claire Kramsch. Jennifer Leeman is an incoming Member at Large of the Executive Committee. We are excited to introduce her and her research in our first member spotlight. We are also delighted to feature Claire Kramsch as recipient of the AILA Honorary Membership Award. Congratulations to them both!
Finally, I would like to note the important role of the editorial team members, who make the access to information from the AAALetter possible. Dr. Sarah Hercula (Missouri University of Science and Technology), Dr. Melike Ünal Gezer (TED university), and Jessica Atkinson from the AAAL main office. I am forever thankful for their volunteer service to the AAAL community.
If you would like to get involved at any level of the Association, please reach out today by following us on Twitter and Facebook. You can also provide suggestions for the newsletter at AAALetter@aaal.org, and thanks for reading!
---
Leadership Update
Message from the AAAL President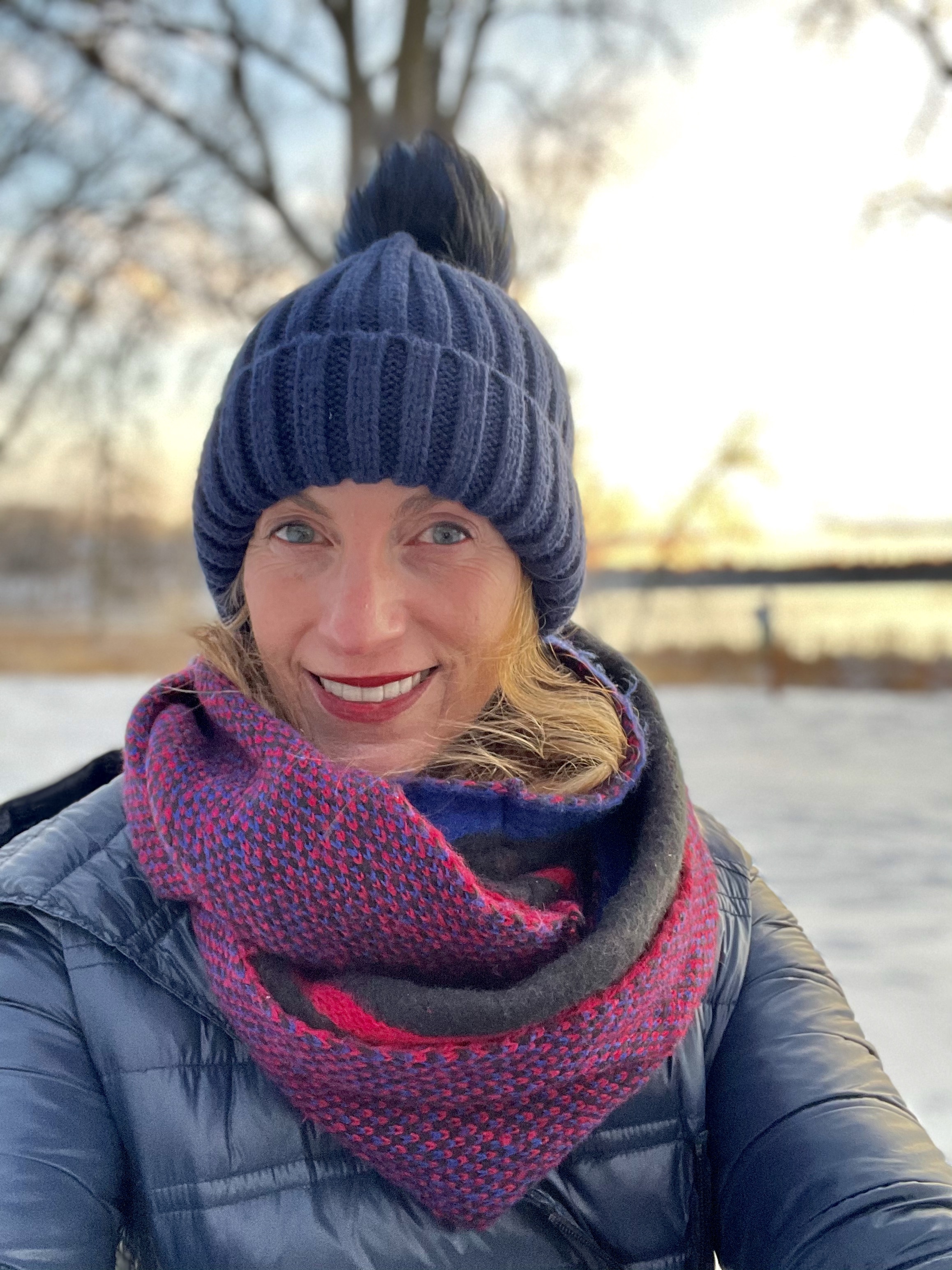 Kendall King, University of Minnesota
Warmest greetings from snowy, icy, beautiful Minneapolis. I hope this finds you doing as well as possible during these extraordinary and extremely challenging times. All of us who serve on AAAL's Executive Committee are fully aware that 2020 has been a year like no other in each of our personal and professional lives. 2020 has also been an extraordinary year for AAAL as an organization. Like all of you, AAAL leadership has learned to function in new (remote and virtual) ways, and we have been working hard to support AAAL members and to sustain and grow our organization. Below I highlight some of these ongoing and new initiatives.
Membership and association development
As President, one of my goals has been to make the process of actively participating and volunteering in the association more transparent and more inviting for all and for underrepresented individuals and scholars of color, in particular. Volunteering fosters meaningful academic connections, allows members to learn about the inner workings of our organization, and is a path towards AAAL's leadership roles. To that end, we have just launched a revamped volunteer page. Please review the position descriptions and consider expressing interest at any point during the year.
Alternatively, if you would like to engage in a less time-intensive way or with a shorter-term commitment, you can also reach out directly to individuals leading a wide range of initiatives related to diversity, equity, inclusion, and access by visiting the DEIA website. Furthermore, if you are interested in serving as one of the AAAL representatives to AILA, our international umbrella association, you can review our newly revised Standing Rules on this process. You are encouraged to apply by January 8, 2021. AAAL is an association of volunteers; we appreciate, need, and value input and engagement from all our members, particularly including our student, international, and emeritus members.
AAAL's Executive Committee (EC) remains in contact throughout the year and meets formally four times a year for one- or two-day meetings. One focus of our recent two-day online October EC meeting was further developing and fine-tuning mechanisms to provide ongoing member support in the present context and to bring our members together despite our physical isolation. To this end, we will extend the summer 2020 webinar series. These were very well attended and will continue with a January 2021 session on the inequities in journal publishing affecting multilingual authors who publish in English. A huge thanks to the Website and Content Development Sub-Committee (Chairs: Carolin Fuchs, Michael Amory, and Joe Cunningham) of the standing committee of the Online Education and Outreach (Carolin Fuchs, Michael Amory, Joe Cunningham, Yu Jung Han, Jinrong Li, Stephanie Link and Stephen Skalicky) for coordinating these webinar initiatives efforts going forward.
Additionally, to welcome new members to AAAL, the EC will be hosting regular online "meet and greets." The next of these interactive and informal sessions will be held in mid-February. Register and stop by if you are free, as all members—new and continuing—are welcome.
Diversity, equity, inclusion, and access
AAAL leadership has engaged in intensive work towards ensuring that our organization is characterized by the values of diversity, equity, inclusion, and access (DEIA). Some of these initiatives to date for member review; others are unfolding in the months ahead.
Most immediately, these ongoing efforts include revising many of our award descriptions, volunteer opportunities, and website language to more fully reflect DEIA values. AAAL leadership has also reviewed policies and procedures with a critical eye to how race, gender, and body are presented visually. I am grateful to the Social Media Sub-Committee (Chair: Yu Jung Han) of the Standing Committee on Online Education and Outreach for developing policies and procedures for use of all images on AAAL's webpages and social media. These guidelines were approved unanimously by the EC in October.
I'm also pleased to announce that the EC has approved changes to our Standing Rules that will allow our organization to respond in a timelier way to events around us. Our previous Standing Rules required an all-member vote prior to issuing position statements; under our new rules, we will now be able to issue position statements with joint approval from the Public Affairs & Engagement Committee (PAEC) and the Executive Committee.
More broadly, AAAL leadership has been reflecting on our role in the field and society in light of events and stressors of the last year. At our October meeting, we carefully reviewed the thoughtful small-group feedback provided at our all-member August 24 meeting on DEIA within AAAL (originally scheduled for Denver 2020) and discussed priorities for the year(s) ahead. Thank you to all who participated in those significant and frank August discussions.
As a result of these meetings, I will be forming a task force to review and revise our mission statement and to develop a new strategic plan for the years ahead that more fully and robustly articulates our current stances around DEIA within our organization and beyond. I am also forming a task force to revisit our membership rates. AAAL offers graduated fees for membership (based on country of residence and citizenship) using World Bank country-income criteria. Over the last few weeks, it has become increasingly clear that there are limitations to our current system. The task force will consider adjustments for 2022 that would ensure greater access, clarity, fairness, and sensitivity to within-country and temporal fluctuations.
Lastly, the importance of transparent and multi-channel communication with membership concerning ongoing DEIA work and other initiatives was another theme from the August meeting. To that end, we look forward to sharing more about these and other efforts in the months ahead via multiple platforms.
AAAL 2021 conference
A major association investment and upcoming event is our annual conference. Our 2021 virtual conference promises to be extraordinary and spectacularly rich. As Patsy Duff details in this issue, the program will be jam-packed with many hours of engaging academic content as well as many live opportunities for networking and visiting with friends and colleagues. Patsy and her conference team—with the support of our NCG business office—are working tirelessly to make this event professional and interactive.
I'm especially pleased that AAAL's Indigenous Language Scholar Support Fund will again support the participation of Indigenous scholars in 2021. Thanks to Lourdes Ortega for chairing this committee. The fund will allow ten scholars to present nine papers examining aspects of Navajo, Cree (two co-presenters), Haida, Quechua, Nahuatl, and Indigenous languages in Kenya, Uganda, Russia, and China.
Conference organizers have contracted with a professional conference online vendor (X-CD) to ensure this event is maximally engaging and easy to navigate. And unlike previous years, in which conflicting sessions often meant having to miss one concurrent session or another, registered AAAL 2021-goers will not have to make such difficult decisions. Recorded content will be available for six months following the conference. More than 1,500 individuals have already registered to participate in AAAL 2021. If you have not done so already, please register today, and join us in March!
---
Anticipating AAAL 2021, Our Exciting Virtual Conference!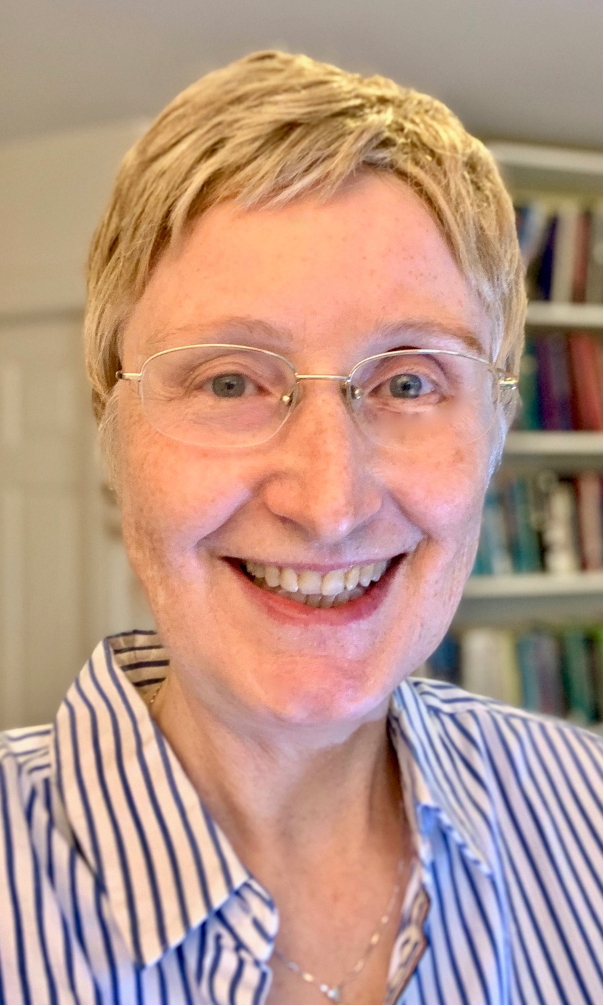 Message from the AAAL First Vice President & 2021 Conference Chair
Patricia (Patsy) Duff, University of British Columbia
Introduction
Preparations are well underway for our first AAAL virtual conference, to be held March 20–23, 2021! As Conference Chair, I'm very grateful to have received wonderful and timely assistance with the important work of adjudicating nearly 1800 submissions, planning the program, scheduling events, communicating with presenters, exploring virtual conference platforms, and considering how best to support presenters making virtual presentations in an online conference environment. It has been challenging but rewarding!
My University of British Columbia (UBC) Conference Organizing Team has been indispensable throughout this planning process. Yuya Takeda, one of our team members, created a video to introduce us. Like most of you, Dmitri, Greta, Ashley, Yuya, Masaru, Kathryn, and I have all been working from our own homes due to COVID-19, and we have only met once in person since March 2020! Fortunately, we've been assisted at every stage by our AAAL Office, members of the AAAL Executive Committee, our Confex project manager, our Strand Coordinators and reviewers, and the communication technologies that we all rely on now for everything we do!
Conference highlights
The AAAL 2021 Virtual Conference showcases more featured content than ever before! We were able to re-invite some of the speakers and groups who had planned to give presentations in 2020 in Denver to speak at our virtual conference instead, thanks to Kendall King's tremendous efforts. Details about our invited content, speakers, and topics can be found on our website.
Our exciting program offers tremendous content and opportunities to learn from one another. The five plenary speakers will discuss, in chronological order, issues related to motivation in SLA (Ema Ushioda), race and applied linguistics (Jonathan Rosa), digital literacies (Rodney Jones), applied corpus linguistics (Ute Römer), and workplace language learning and use (Lynda Yates). Two other featured speakers (originally AAAL 2020 plenary speakers) will address issues in Indigenous language revitalization (Onowa McIvor) and antiracist and decolonizing efforts in applied linguistics (Su Motha). Our 2021 Distinguished Scholarship and Service Award winner (Kathi Bailey) will give a keynote talk describing aspects of her impressive record of research, publications, and service. Furthermore, our two invited workshops—on narrative research methods (March 19) and multimodal analysis (March 23)—have been full (with waiting lists) for several weeks due to enthusiasm for these topics and facilitators.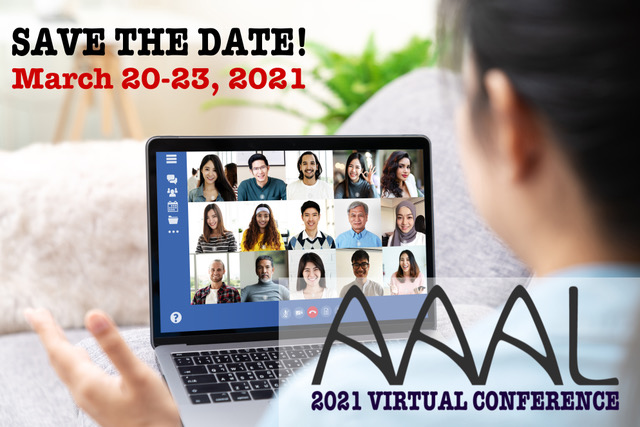 In addition to featured talks and workshops, we have 15 amazing invited colloquia, each typically with four or five presenters and a discussant. The colloquia cover a range of issues in applied linguistics and represent diverse languages, geopolitical locations, multilingual contexts, research approaches, and (sub)disciplines. Five of the 15 colloquia are called joint sessions. These special colloquia provide opportunities for groups of leading scholars in peer academic associations to present on work of mutual interest to their associations and AAAL (e.g., AAUSC@AAAL, AILA@AAAL, EuroSLA@AAAL, ILTA@AAAL, and NASFLA@AAAL). In this way, AAAL attendees can learn more about a variety of other associations and the joint session participants can learn more about AAAL.
The invited colloquia, including joint sessions, have emphases on the following overarching themes this year:
COVID-19 and applied linguistics: the pandemic's effects on language teaching and learning, communication more broadly, education, digital literacies, assessment, discourse analysis, health and mobility, and much more;
Language education: current issues in language program direction, curriculum, pedagogy, and the role (and dominance) of English language education in relation to and in combination with other languages and semiotic systems worldwide and issues in the teaching and learning of languages other than English, such as Spanish and Chinese;
Language learning (SLA): typological (linguistic), psycholinguistic, neurolinguistic, and neurofunctional issues related to language systems, disabilities, and challenges as well as cognitive processes in bilingualism and multilingualism;
Sociocultural, political, and economic aspects of applied linguistics: critical issues of race, place, gender(s) and sexualities, neoliberalism, Indigenous-settler relationships, endangered and revitalized languages and knowledges, discrimination, and decolonization in applied linguistics; and
Innovation, resourcefulness, and resilience in using semiotic repertoires, spaces, genres, mobilities, and languages: pop culture and multilingualism, semiotics in Deaf communities and contexts, embodiment and spatialities in communication, and language and mobilities.
In addition to the featured (invited) content described above, AAAL 2021 will make available roughly a thousand regular (adjudicated) presentations on topics covering all 22 strands! Most presentations will be pre-recorded, posted on the conference platform, closed-captioned, and accessible to registered participants both during the conference next March and for six months afterward as well! Content will be searchable by strands, presenters, keywords, and other means. What is more, there will be a variety of live spontaneous and interactive social/networking events, discussion forums, the AAAL annual Business Meeting, and an awards event recognizing the winners of this year's many AAAL awards. The conference will provide opportunities for participants and presenters working with Indigenous languages and communities to engage in discussions of relevant issues locally and globally, and we are pleased to have awarded ten Indigenous Language Scholar Support Fund registration awards this year for this purpose.
Another vital aspect of the conference experience is the opportunity to engage with publishers—crucial supporters of our own scholarly work as well as AAAL conferences. Selected publishers will, therefore, also take part in our virtual conference to showcase some of the latest titles, series, and trends in scholarship in applied linguistics and liaise with attendees interested in publishing their work.
Conclusion
As we become more familiar with the virtual conference platform, we will provide updates about our scheduled events, online content, tips for presenters, and exciting possibilities for social networking, mentoring, and fun activities! Stay tuned! We're looking forward to seeing you at AAAL 2021! More than 1500 people have already registered for AAAL 2021. Have you?
---
Diversity, Equity, Inclusion, and Access (DEIA) Update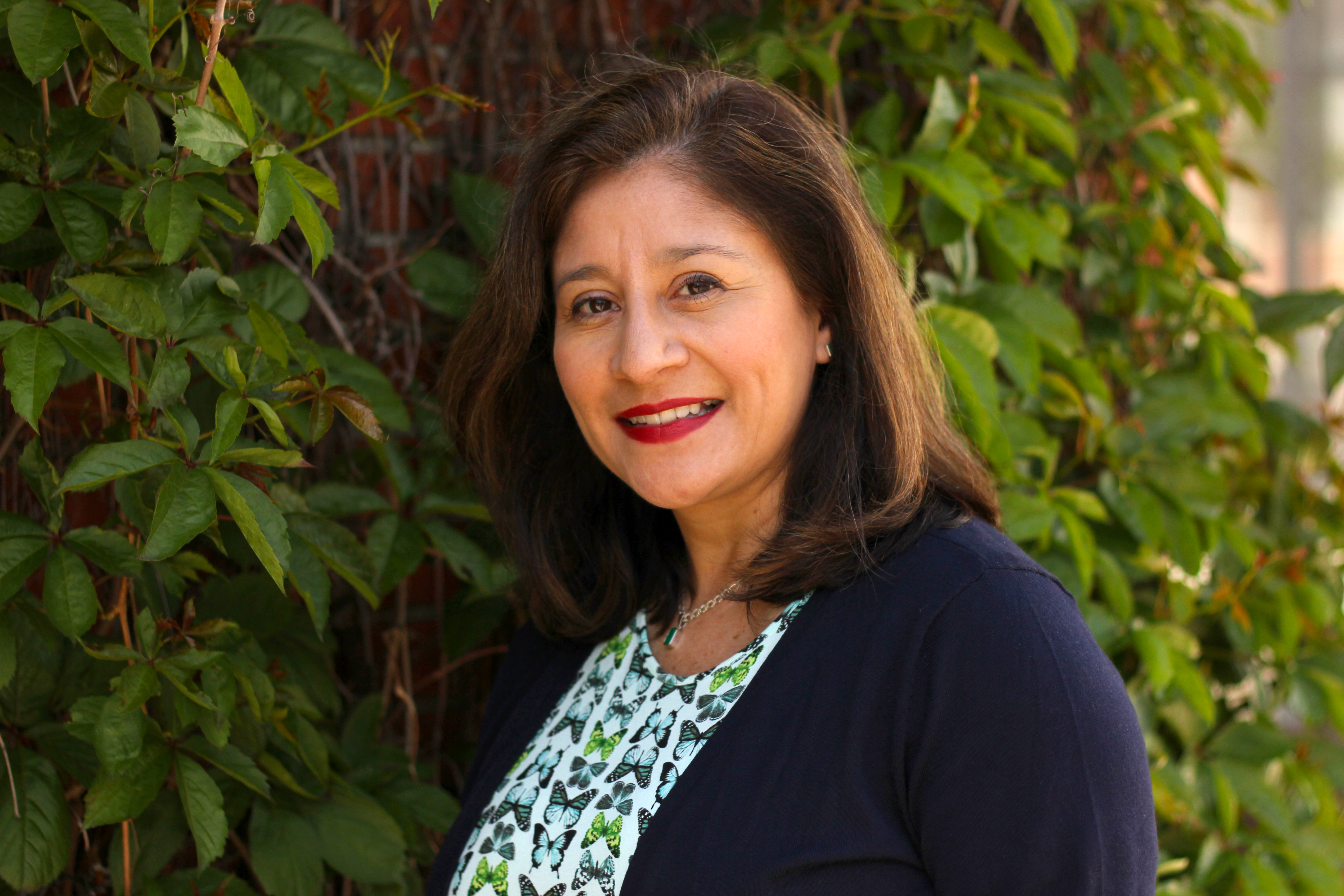 Message from the AAAL Secretary
Fabiola Ehlers-Zavala, INTO Colorado State University
AAAL continues to make steady progress in advancing our DEIA agenda. Below is an account of some of our highlights. Other efforts have been highlighted in our President's contribution to this issue.
This past summer, our President, Kendall King, and I worked towards preparing for the DEIA webinar we held on August 26 to gather member feedback on our efforts to date. We met via Zoom, and we had some very productive conversation in small groups. All groups were asked to provide their feedback on three main questions for discussion facilitated by members of the Executive Committee (EC):
What are your thoughts on AAAL's efforts regarding DEIA over the past seven years?
How aware were you of these efforts? What should we do to enhance the awareness and impact of these AAAL initiatives?
What other initiatives should be undertaken by AAAL?
Responses to question one ranged significantly. Some of the answers indicated lack of knowledge regarding AAAL initiatives while others included very strong opinions as to the efforts of AAAL. Those opinions, in turn, also ranged from indicating that AAAL was lagging behind other organizations to other responses suggesting that AAAL is an inspiration to other organizations, such as Teachers of English to Speakers of Other Languages (TESOL) International Association (which, by some, was considered ahead of AAAL). Answers seemed to vary depending on members' status (new members versus longer-term members). Members who had some familiarity with AAAL initiatives (e.g., changes in member rates for graduate students, efforts to improve speaker choices, the Sobremesa event, the family-friendly policy) expressed appreciation for observed progress. In some cases, a couple of facilitators noted that the participants in their respective groups did not have much to say in relation to this question. Among the comments, the following is an observation that was noted: "AAAL seems to only focus on U.S.-related diversity and inclusion issues." It was also noted that not enough attention is being paid to Indigenous people. Efforts on the part of the Graduate Student Council were commended. Appreciation was also expressed in relation to the recent webinar series.
Responses to question two included strategies to raise awareness (e.g., greater use of social media, new member information, webinars) and to develop an action plan document to be distributed to the membership. Some members acknowledged having seen information in the newsletter, via webinars, and through events (e.g., Sobremesa), but at times, some noted, the information arrived a bit late. Other members questioned whether the AAAL annual business meeting was the best place to discuss DEIA efforts. It was recommended that AAAL publish the list of accomplished initiatives online as a follow-up to this webinar, along with a place to volunteer and learn more. The question of the inexistence of a DEIA committee was raised to offer opportunities for involvement. A call for a structure that supports the initiatives was expressed. Some members discussed the topic of (and need for) "raising the voices of minority scholars."
In response to question three, the following ideas were gathered:
Invite one plenary talk from a professional who is from an under-represented group,
Offer training to support members and brand the organization,
Aim for "less colorblind reviews" if people feel comfortable disclosing,
Formalize DEIA in the formation of committees and strands,
Consider what TESOL has done (guidelines for sessions),
Consider structural changes to normalize the DEIA conversation,
Add pronouns (gender and gender identity),
Address universal design and disabilities,
Address impact,
Reflect and potentially reconsider our identity (Why "American"?),
Reflect on the type of research ("AAAL is a bit provincial"),
Call for rethinking of mission/purpose,
Address member retention issues and consider the expansion of the membership (community researchers),
Brainstorm other types of events (i.e., non-alcohol-centric),
Bring cohesion regarding DEIA efforts,
Consider moving away from "administrivia" (statements with no clear actions),
Create inclusive structures (DEIA strand)/invite reviewers to consider DEIA criteria,
Think of ways to "get more involved in charting a course in the disciplinary content alongside the administrative role,"
Offer monthly "fireside chats" with leaders/key scholars,
Engage in public campaigns,
Provide conference accessibility (pay per view),
Expand the role of the strands (e.g., special interest groups (SIGS) with monthly meetings), and
Provide ongoing professional support throughout the year.
In addition to the above, participants also raised a number of questions that the EC is working on addressing:
What is the role of AAAL in "advocacy"? How does "advocacy" fit into AAAL?
How do we assess the impact of our efforts in the area of equity? How do we know when we are successful? Are efforts sustainable?
How some of the AAAL practices (e.g., awards) fit in all this?
What about training to empower members (e.g., sensitivity training)?
As we worked on addressing these questions from our members during our October EC meeting, we set additional time in our agenda to reflect on our August event and on the feedback collected. We discussed the questions above, identified priorities, and agreed to continue to work toward addressing members' DEIA concerns in the larger context of our own strategic plan for AAAL in years to come. Our priority goal is to organize ourselves in a way that allows us to come together to clearly set short-, medium-, and long-term DEIA goals within the larger strategic plan of the organization, which we will be tackling moving forward. We are fully committed to ensuring our efforts are cohesive, coherent, and unified, with the goal of being fully aligned with our vision, mission, and goals. It is our shared intention that all this work be clearly captured and conveyed in our digital media (website, social media, etc.) moving forward. We have much work ahead of us. We welcome participation and involvement of our members, as the work ahead is not minor!
Invitation
As Kendall noted in her piece, if you would like "to engage in a less time-intensive way or with a shorter-term commitment, you can also reach out directly to individuals leading a wide range of initiatives related to diversity, equity, inclusion, and access by visiting the DEIA website."
---
AILA Matters Update

Message from Association Internationale de Linguistique Appliquée (AILA) Representative
Fabiola Ehlers-Zavala, INTO Colorado State University
Due to COVID-19, the AILA International Committee (IC), on which I represent AAAL, held its annual meeting virtually this past August 8. This was the very first IC meeting held virtually. In total, there were 42 participants representing their respective AILA affiliates, including those who are part of the AILA Executive Board (EB).
The annual AILA IC virtual meeting was a success. Much work was accomplished, including the following:
Acceptance of Professor Kramsch as an honorary member. AAAL submitted a nomination in support of Prof. Kramsch, and her work is featured in the current issue of the AAALetter. Congratulations to Claire!
Acceptance of the proposal to endorse the following two documents: "the BAAL Recommendations of Good Practice in Applied Linguistics," version 2016, and the "United Nations 2030 Agenda for Sustainable Development."
Approval of the Executive Treasurer's proposal for the AILA 2020 budget.
Acceptance of Latvia's application to become an AILA Affiliate.
Acceptance of Asociación Ibero-Americana de Lingüística Applicada's (Ibero-American Association of Applied Linguistics or AIALA) application to become an AILA Regional Network.
Discussion of the future AILA Congresses and associated events for the celebration of AILA's 60th
For information, and to further expand on AIALA as a newly accepted AILA Regional Network, I can tell you that the group was formed with the following organizations as founding members:
AILA organizers, represented by Laura Gurzynski-Weiss and Kyria Finardi;
AMLA (Mexican Association of Applied Linguistics), represented by Karina Fascinetto Zago;
ALAB (Brazilian Association of Applied Linguistics), represented by Glenda Melo;
AESLA (Spanish Association of Applied Linguistics), represented by Francisco Jose Cortes Rodrigues; and
AAAL, represented by Fabiola Ehlers-Zavala.
The objectives for AIALA are as follows:
To offer opportunities to collaborate and connect both in person and virtually through:
Other professional events, such as AILA 2021, AAAL 2021, and others, including Abralin ao Vivo 2020 (Brazilian Linguistics Association), and
Publications—via AILA web, the AILA newsletter, the AILA series by John Benjamin, as well as the new AILA app;
To augment the voices of applied linguists doing research in Spanish, Portuguese, and affiliated languages to better reflect the diversity and inclusion in the world of AILA; and
To present the AIALA membership as a globally unified community that has a multilingual perspective in research that unfolds within applied linguistics.
You can expect to learn more about AIALA in upcoming issues of the AAALetter and on the AAAL website as well as in the Graduate Student Council newsletter, as their leaders will be invited to offer contributions to keep us apprised of work within this regional affiliate.
If you are wondering about the status of the 19th AILA World Congress, what I can share with you is that it is still postponed to August 15–21, 2021 due to COVID-19. Please continue to visit the AILA website for any updates. If you have any questions for the AILA 2021 team, please email AILA2021@gcb.nl with any specific questions or suggestions. If you are planning to participate in the upcoming congress, be sure to mark your calendars to note that, based on what has been indicated, the early bird registration deadline will be April 15, 2021.
Please continue to keep an eye on the AILA website to keep up with the latest updates. The AILA website continues to be "the main digital media for community building." It offers a wealth of resources and announcements regarding events you may wish to consider for participation. If you have not done so already, you may also subscribe to the newsletter. The AILA newsletter currently reaches about 3,000 members. Also, be sure to check out the new AILA promotional video.
Finally, for your information, AILA will be holding elections for their Executive Board in the upcoming year at the next World Congress. If you are interested in being nominated by AAAL for consideration, please view our email announcement to learn more about what is needed.
---
Diversifying Conference Participation
Message from the Fund for the Future of Applied Linguistics Chair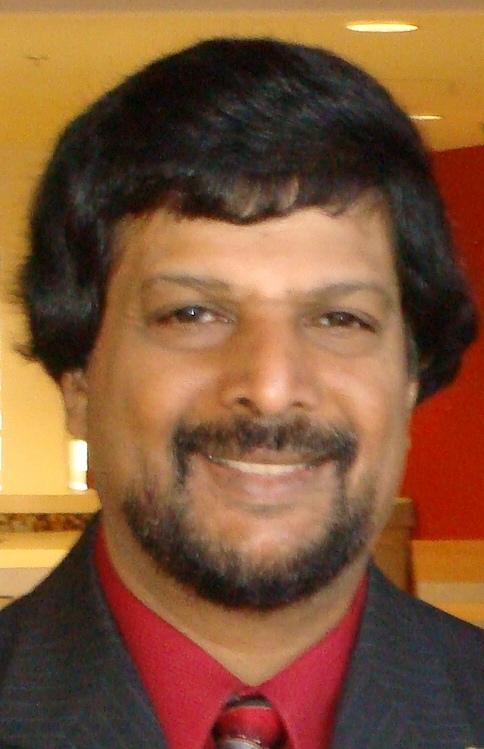 Suresh Canagarajah, Pennsylvania State University
The trustees of the Fund for the Future of Applied Linguistics (FFAL) are continuing efforts to facilitate the participation of graduate students from diverse backgrounds in AAAL and its annual conference in the context of the global pandemic and protests for racial justice.
In response to growing concerns of structural inequalities that affect the participation of under-resourced scholars in knowledge-making activities, the trustees have decided to allocate separate funds in the FFAL's investment portfolio to enhance diversity, equity, inclusion, and access (DEIA). This dedicated fund will help trustees to focus on growing the investment for the DEIA mission with a concerted funding campaign for this purpose, thus ensuring the continuity of the award.
The trustees are now in consultation with AAAL's Executive Committee to formulate guidelines for the travel award for students from nontraditional, minority, and disability backgrounds. Similar to the other travel awards, this award will consider the merit of the conference proposal, with an added focus on applicants from under-resourced communities, in order to facilitate their travel and participation. The award will be instituted in time for the 2022 annual conference.
The trustees have also revised the award guidelines for the 2021 conference, which is now fully virtual and thus will not involve physical travel. Next year's awards will support scholarships relevant to the recipients' conference presentations and participation. The award will consist of $500 maximum for each recipient (other than the Wilga Rivers Award, which has traditionally awarded $1000). The funds can be used for student research and other academic needs, with conference registration included as a required component in each recipient's expenses.
The goal of FFAL has been to grow and manage an endowment fund to support graduate student awards to attend AAAL annual conferences. In this way, it facilitates an important growth opportunity for graduate students who will be the future of our profession. Contributions are welcome from individuals and organizations to grow this fund so that more students will benefit from these awards.
We urge all members of AAAL to encourage students from under-resourced backgrounds to submit proposals for upcoming conferences and take advantage of these travel awards.
---
Mid-Term Update
Message from the 2020 Graduate Student Council Co-Chairs
Laxmi Prasad Ojha, Michigan State University, and Haoshan Ren, Georgia State University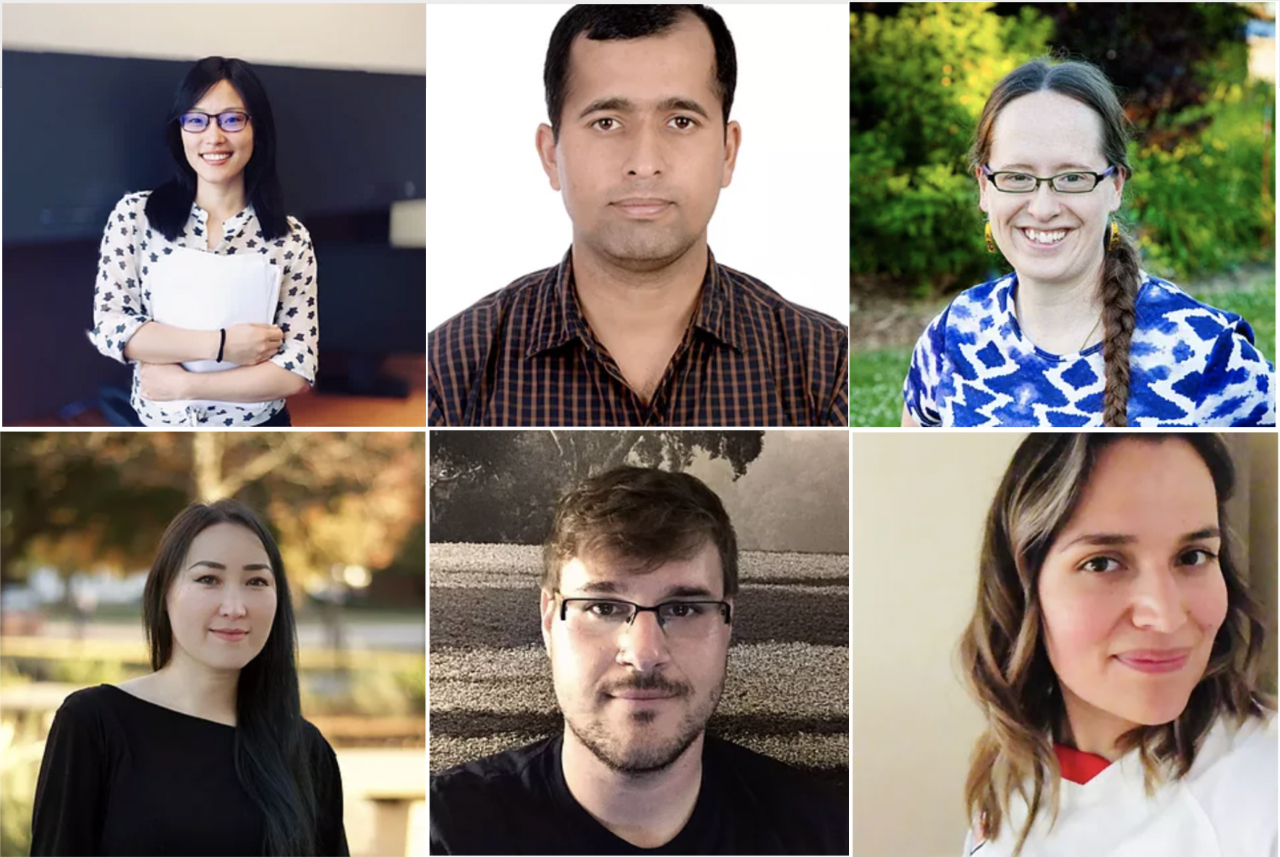 The Graduate Student Council (GSC) is happy to update the AAAL members about the work that we have been doing in 2020. As an organizational body within AAAL, we are in our eighth year of operation and hope to maintain the legacy of the previous committees as well as begin new initiatives to serve our AAAL graduate student colleagues. Despite an unusual year with unprecedented challenges, we have been working hard continuously to bring useful resources to our community. In this short report, we detail the recent activities carried out by the GSC.
Earlier this year, we published a special issue of our newsletter, AAALGrads, focusing on graduate students' concerns and needs during the pandemic, including a section with tips and strategies useful in navigating the current challenges. To facilitate the work of our newsletter, we recently added a third co-editor: Mariana Lima Becker (Boston College). The newsletter team is currently working on the upcoming issue of the newsletter themed "Race, equality, justice, and allyship."
We have continued our tradition of publishing blog posts and YouTube videos on different themes that might be of interest and use to graduate students. In a recent video featured on our YouTube channel, "Tips for Online Teaching," Dr. H. Keira Park (Ohio University) shared three valuable pieces of advice on teaching online based on her personal experience and research. In our latest blog post, "Beat the Clock: Applying to Phd. Programs," Sarah Carey (Columbia University) shared her advice and tips for successful doctoral applications. Earlier this year, we published another blog post, "Breaking up the Buffet: Writing Teaching Online Tidbits" by Catrina Mitchum (University of Arizona) and Shelley Rodrigo (University of Arizona). We also published a blog post entitled "Who We Are and What We Strive for: A Professional Family of Diversity" and an introductory video to introduce the current members of the GSC Steering Committee and its sub-committees.
To fulfill the mission of helping graduate students from diverse backgrounds with their professional development, we are currently conducting a diversity survey among our graduate student colleagues. The survey aims to gather information about how to improve the GSC and serve the AAAL graduate student community better. We will share the findings of the survey in our next newsletter.
In addition, we recently organized and held a webinar called "Navigating and Thriving in Graduate School." The webinar featured three panelists: Dr. Ann Futterman Collier (Northern Arizona University), Dr. Krishna Bista (Morgan State University), and Dr. Aya Matsuda (Arizona State University). The webinar focused on the importance of self-care for graduate students at the start of the academic year while in the middle of the ongoing COVID-19 pandemic. Their talks addressed topics on graduates' emotional and mental health; navigating difficult relationships with difficult advisors, faculty, and colleagues; and managing disciplinary productivity and departmental expectations. Recordings of the webinar can be accessed through the GSC website and YouTube channel.
Currently, the Events Planning Sub-Committee is preparing for a second webinar as well as two graduate events during the 2021 Virtual Conference. We will be sharing the details of these events soon through different media and hope you will be able to join us.
We aim to provide content to best serve the AAAL graduate student community and highly appreciate and value your input. If you have any suggestions or questions regarding our future initiatives, please contact us at grad@aaal.org. You can also find the profiles of the Steering Committee members on our website and contact us individually.
If you want to learn more about GSC events and/or become a part of the Steering Committee, please follow our social media to keep updated about our events and calls:
GSC Website: www.aaal-gsc.org
AAALGrads: https://www.aaal-gsc.org/newsletter
Facebook: AAAL Graduate Students
Twitter: @AAALGrads
YouTube: AAAL GSC
LinkedIn: AAAL Graduate Student
---
Collaborate, Mobilize, and Advocate for Social Justice
Message from the Public Affairs & Engagement Committee (PAEC) Committee Chair and Vice Chair
Netta Avineri, Middlebury Institute of International Studies, and Rachel Showstack, Wichita State University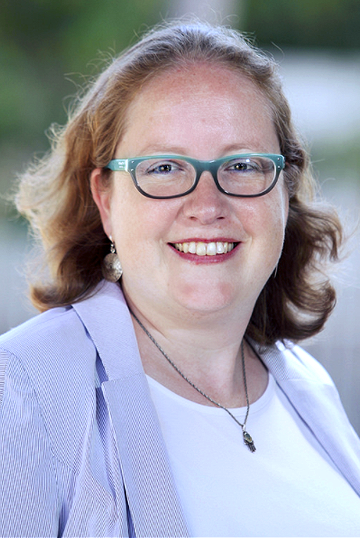 Now more than ever, we need to collaborate with one another to ensure justice for all. Have you been looking for a meaningful professional outlet for responding to current world events? Are you interested in collaborating with other applied linguists to advocate and mobilize for social change? Then we encourage you to get involved in the work of the AAAL Public Affairs and Engagement Committee.
What is the Public Affairs and Engagement Committee? Who serves on the Committee?
The Public Affairs and Engagement Committee (PAEC) is made up of scholars/practitioners with a range of expertise in applied linguistics topics relevant for social change: Netta Avineri, Laura Collins, Joel Gomez, Meg Malone, Rachel Showstack, and Bedrettin Yazan as well as graduate student representative Svetlana Koltovskaia. The PAEC is a standing committee of AAAL formed in December 2016 as "an important means by which AAAL members can bring their collective expertise to bear on issues of social importance and inform public debate by speaking to issues of social and professional relevance." The PAEC exists (1) to represent the AAAL membership in relation to public issues and (2) to facilitate AAAL members' involvement in issues of public importance.
What does the PAEC do?
Since 2017, the PAEC has focused on creating position statements, endorsing professional organization and Congressional statements, participating in advocacy and social justice events at AAAL 2018 (AAAL professional development session "Public Advocacy and Media Engagement: Voices from the Field") and at TESOL 2018 (colleague association session "AAAL Public Affairs and Engagement Initiative: Collaborating for Social Justice"), and building membership in the Applied Linguistics and Social Justice listserv (currently with over 225 members).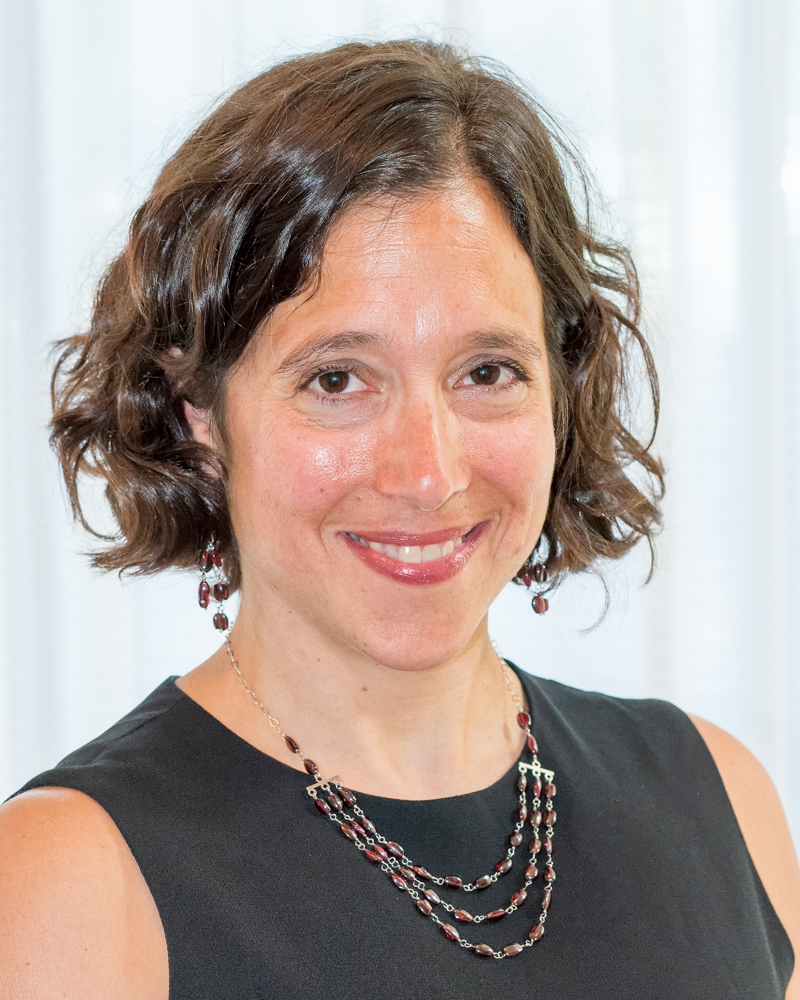 On August 5, 2020, the PAEC organized and hosted a webinar entitled "Applied Linguists in the Public Realm: Collaborating for Justice." The wonderful speakers—John Baugh, Maneka Deanna Brooks, and Glenn Martínez—provided a range of relevant perspectives on their own compelling work in this area, and PAEC Chair Netta Avineri moderated the engaging session. Please also see our recent endorsement of House Resolution 908 "Condemning all forms of anti-Asian sentiment as related to COVID-19" and our recent endorsement of the ACTFL and TESOL statements on the killing of George Floyd and systemic racism/racial injustice in the U.S.
The PAEC has also worked on a pilot project to create Applied Linguistics Briefs (short briefs on language-related topics of potential interest and importance written in language that would be accessible to people outside our field), the first three of which you can read on the AAAL website. We are currently working on refining the brief guidelines and will publicize those in early 2021 to invite AAAL members' contributions.
How can you get involved?
AAAL members can get in touch with ideas for projects and initiatives of social concern. For example, you can propose position statements or endorsements or work with other scholars/practitioners to create op-ed pieces, blog posts, social media outreach, or webinars relevant to the membership and the public at large. Please feel free to contact Netta Avineri (paec@aaal.org) with your ideas.
Please plan to attend the PAEC Open Meeting at the upcoming AAAL conference—to be held Tuesday, March 23 at 11:15 AM–12:15 PM EDT—where we will discuss your ideas and possible initiatives moving forward.
We encourage AAAL members to join the Applied Linguistics and Social Justice listserv, an online collaborative space for sharing ideas, resources, publications, and initiatives focused on applied linguistics and social justice.
You are also encouraged to submit a book proposal to the new De Gruyter Critical Approaches in Applied Linguistics book series. (View the series proposal guidelines.) Please contact Netta Avineri, Series Editor (navineri@gmail.com), for more information.
We're looking forward to working with you!
---
Moving Along
Message from the Standing Committee for Online Education and Outreach Chair and Vice-Chair
Carolin Fuchs, Northeastern University, and Michael Amory, Oklahoma State University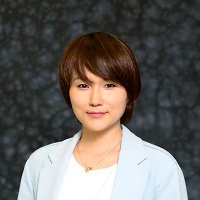 The main charges of the newly founded Standing Committee for Online Education and Outreach are to ensure that AAAL is digitally accessible, to provide opportunities for online education and connection, and to engage in outreach to both AAAL members and non-members. We have been busy working on exciting new initiatives with our sub-committees (AAAL website content development, AAAL professional development, AAAL social media, and AAALetter) and are happy to provide an update as we move along during our first year as an official Standing Committee.
AAAL website and content development
Sub-committee chairs: Michael Amory (Oklahoma State University), Joe Cunningham (Georgetown University), and Carolin Fuchs (Northeastern University)
Sub-committee members: Farah Akbar (Teachers College, Columbia University), Curtis Green-Eneix (Michigan State University), Marda Rose (The Bishop's School, San Diego, CA), and Amber Warren (University of Nevada, Reno)
In the past few months, our sub-committee has organized and moderated several special summer Zoom webinars in conjunction with the Executive Committee. The webinars were all well received among AAAL members. The first webinar, "Special open session with journal editors," was held in mid-June and moderated by Dr. Joe Cunningham. Invitees included Dr. Marta Antón (Indiana University-Purdue University Indianapolis), the editor of the Modern Language Journal, Dr. Graeme Porte (University of Granada in Spain), the editor of Language Teaching, and Dr. Emma Marsden (University of York in the United Kingdom), the editor of Language Learning. The webinar attracted 100 registered members and 65 attended.
The second special summer webinar, "Race, Racial Justice, and Indigenous Language Revitalization in Applied Linguistics," highlighted three articles from the latest issue of ARAL that considered the role of race, racial justice, and indigenous language revitalization in applied linguistics. This webinar was hosted in July and moderated by Dr. Marda Rose. Of the 202 registered members, 115 participated to hear insights from Dr. Uju Anya (The Pennsylvania State University), Dr. Onowa McIvor (University of Victoria), and Dr. Suhanthie Motha (University of Washington).
Currently, plans for a special webinar are underway. This webinar will focus on inequities in journal publishing pertaining to multilingual scholars and users of English. Mark your calendars for January 14, 7–8 PM EST to hear from Dr. Suresh Canagarajah (The Pennsylvania State University), Dr. Miyuki Sasaki (Waseda University), and Dr. Naoko Taguchi (Northern Arizona University).
A by-product of these webinars has been to develop a set of guidelines on how to conduct webinars for use by others as well as tips for participating in Zoom webinars.
In addition, our sub-committee is working on an AAAL website interface overhaul to provide suggestions for enhancing AAAL's digital and online presence.
AAAL professional development
Sub-committee chairs: Jinrong Li (Georgia Southern University) and Stephen Skalicky (Victoria University of Wellington, New Zealand)
Sub-committee members: Gena Bennett (Independent Educator and Consultant), Stephen Moody (Brigham Young University), Hyun-Sook Kang (University of Illinois at Urbana-Champaign), and An Nguyen Sakach (Ohio University)
Our sub-committee recently conducted a needs analysis survey of AAAL members to which 108 members responded. The responses highlight a general interest for more professional development support related to teaching and research. There is also strong approval of the AAAL webinar series, and many members expressed a desire for more avenues related to community building and social networking with other AAAL members. Motivated by these findings, we have begun to explore how to best address these needs. Our current vision is to continue exploring the possibility of a podcast as well as additional platforms that may better connect AAAL members at all times, not just during the annual conference. We are always happy to hear ideas and feedback from AAAL members, so please do not hesitate to contact us with any questions or suggestions.
AAAL social media
Sub-committee chair: Yu Jung Han (The University of Rochester)
Sub-committee members: James Coda (University of Georgia), Sarah Carey (Teachers College, Columbia University), and Svetlana Koltovskaia (Oklahoma State University)
For this term, our sub-committee is mainly focusing on two initiatives: developing a AAAL YouTube channel proposal and enhancing our social media resources. For our YouTube initiative proposal, we are seeking to enhance our playlists, which would provide information about AAAL webinars, teaching resources, awards, and recaps. We are generating suggestions on how our YouTube channel can help viewers make the most out of their AAAL membership, especially during this time of distance learning and teaching. Additionally, we seek to increase accessibility to and visibility of various resources on the AAAL website via social media posts. For instance, we hope that members will increase participation with our platforms by submitting not only their own AAAL stories but also content about linguistics in the public square via a "share your story" feature on the AAAL website. In the coming months, please look out for AAAL social media posts with various resources for the AAAL community. We look forward to sharing our content with you.
AAALetter
Sub-committee chair: Stephanie Link (Oklahoma State University)
Sub-committee members: Sarah Hercula (Missouri University of Science and Technology) and Melike Ünal Gezer (TED University, Turkey)
The AAALetter editorial team is proud to be a part of an increasingly productive committee like the OEOC. The committee's dedication to the AAAL community inspires our sub-committee to continue reaching new heights. Our current initiative is to expand the reach and visibility of the AAALetter through better use of various social media platforms. If you have ideas or questions, feel free to contact us directly at aaaletter@aaal.org.
It is the hope of our Standing Committee to be highly engaged with the AAAL community. Please follow us on social media: Twitter and Facebook. We also welcome any suggestions or comments from you at aaalonline@aaal.org.
---
Virtual Mentoring at a Virtual Conference
Message from the Conference Connections Committee Chair
Bethany Gray, Iowa State University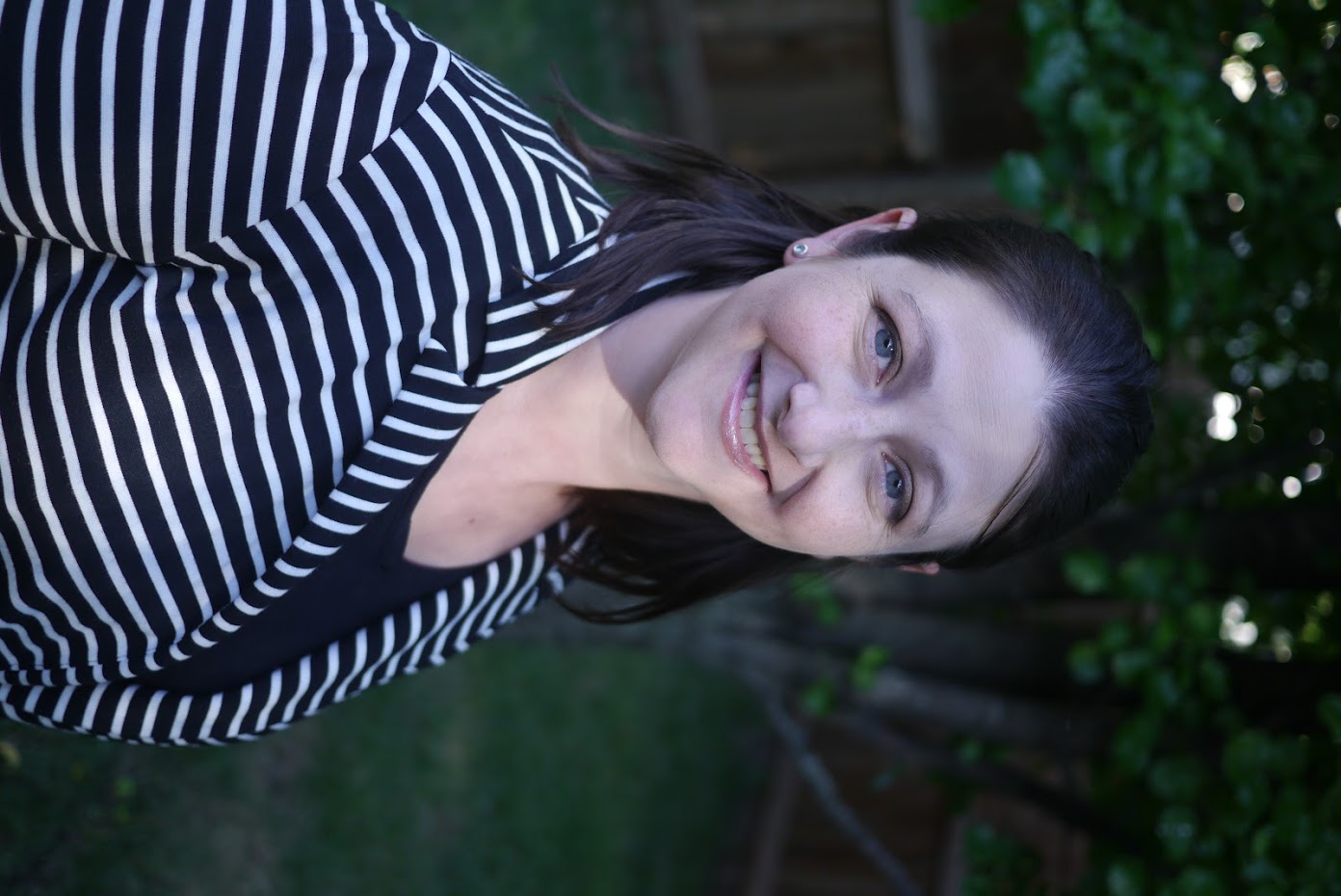 A virtual conference means opportunities for virtual mentoring! Now in its third year, the Conference Connections mentoring program will continue in a virtual format for the AAAL 2021 Virtual Conference. Conference Connections pairs student attendees with more senior AAAL members to support mentees through their participation in the conference and to provide professional development opportunities as students build connections with more experienced AAAL members. Conference Connections is an opportunity for personalized, one-on-one interactions—so whether this is your first AAAL conference or your twentieth, we invite you to participate!
Mentees/mentors will have the option of participating in two main types of mentoring during the conference. Students in earlier stages of scholarly development may receive general mentoring support, in which they can connect with their mentor to discuss topics such as navigating AAAL and the field of applied linguistics, their general research interests and research trajectory, advice for writing a successful conference proposal, navigating life as a graduate student, and many more topics.
Graduate students who are in the later stages of their academic careers may engage with their mentor on topics related to research and advanced professional development. Mentees may discuss topics related to their specific research interests, tips and advice for publishing in the field of applied linguistics or applying for external funding for their research, or preparation for the academic job market. Because these are one-on-one sessions, mentors and mentees can spend their virtual time together on the topics that will best support the mentee and engage with the mentor's expertise and knowledge.
Mentorship meetings at AAAL 2021 will take place virtually through a mutually-agreed-upon format. The Conference Connections Committee will provide information regarding several options when the mentee/mentor pairings are communicated in February 2021. After the cancellation of the 2020 AAAL conference, many mentee/mentor pairs went ahead with their mentoring sessions, successfully meeting via email and a range of video conferencing platforms. Their success has demonstrated that virtual mentorship is a rewarding experience that can benefit both mentors and mentees. But don't take my word for it…hear it directly from participants in last year's Conference Connections program!
From the 2020 Conference Connections mentees
It was great meeting a professor from a different university and knowing what kind of research they do in their program. We talked about our research interests and professor/student life in general. The professor gave me some very valuable tips on how to refine my CV to be better prepared for the job market. We also talked which journals to consider for publication and what things to be aware of when applying for a tenure track position.
The AAAL Conference Connections allowed me to get connected with a scholar outside the circle of my own professors. I shared my research, publication, and professional interests with them and received their feedback and guidance. I was also able to start working as a reviewer for a good journal and be on its board because of my new connection. I would advise all graduate students to utilize this unique opportunity through AAAL.
From 2020 Conference Connections mentors
It was exciting to meet with a young scholar, hear about her experience and work, and get a glimpse at the future of the field.
I got to meet an emerging scholar who shares my research interests. I was impressed by his publication record. […] Thank you Conference Connections committee for putting me in touch with an energetic and motivator young colleague!
To participate as either a mentee or a mentor, simply register for the conference by January 20, 2021 and check the box to participate in Conference Connections on your registration form. The Conference Connections Committee will pair you with a mentee or mentor prior to the conference in March. Note: If you have already registered for the conference but didn't register for Conference Connections and would like to participate, please email Jessica Atkinson (jessica@aaal.org) to update your registration.
---
New Member Spotlight
Jennifer Leeman, George Mason University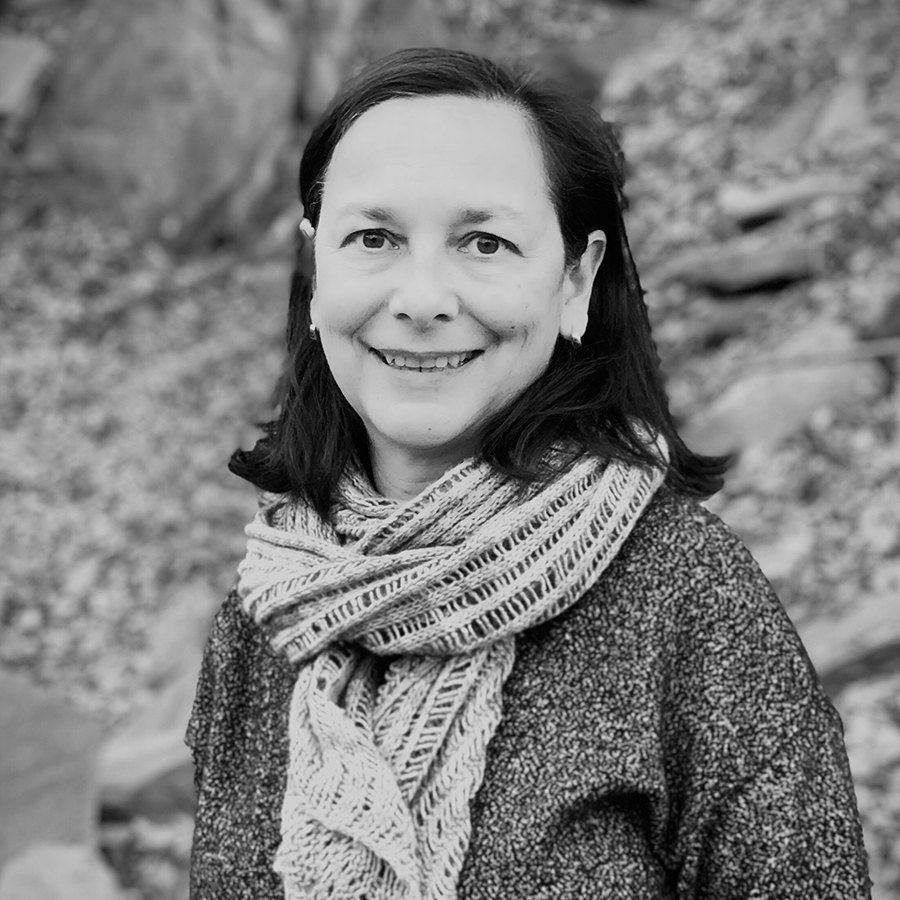 Introductory note
Dr. Jennifer Leeman is an incoming Member at Large of the Executive Committee. Since joining AAAL in 2000, she has served in a number of roles, including as AAAL representative to the Joint National Committee for Languages, chair of the Resolutions Committee, and member of the Distinguished Scholarship and Service Award committee. Jennifer is Professor of Spanish Linguistics in the Department of Modern and Classical Languages at George Mason University, where she teaches courses on heritage language education, multilingualism, sociolinguistics, and Spanish in the U.S. In addition to her academic position, she also served for almost a decade as Research Sociolinguist in the Language and Intercultural Research Group at the U.S. Census Bureau.
From Jennifer Leeman
As is likely also the case for many of you, when I meet someone new and tell them that I'm an applied linguist, they often ask, "What's linguistics and how do you apply it?" (Of course, this is after asking how many languages I speak.) When I hear myself answer, I am amazed again at how many ways there are to study language and linguistic issues as well as by how many different approaches there are to applying linguistic knowledge to real-world issues. It is this incredible variety of research foci and ways to use linguistic knowledge to solve problems and promote social justice that I find rewarding about applied linguistics and that excites me about joining the Executive Committee of AAAL.
My own research employs the theoretical frameworks and methods of critical applied linguistics and sociolinguistics while also engaging the fields of education, Latinx studies, language policy, and linguistic anthropology. My work centers on the sociopolitics of language, especially the intertwining of ideologies of language, race, and nation, with particular attention to the racialization of Spanish and Latinxs in the U.S. Two foci of my research are language education and censuses, two contexts in which ideologies undergird both policy and practice. As a researcher, I examine the ways that language can serve as a mechanism of subordination and exclusion, or alternatively, as a means for inclusion and empowerment. As an applied linguist, I am committed to using my research and disciplinary knowledge to affect social change. For example, my census-related work includes analyses of how essentialist ideologies about language and identity, racialized notions of national belonging, and the hegemony of English have shaped the U.S. Census Bureau's questions on multilingualism and ethnoracial identity and contributed to the ongoing racialization of Latinxs. I have also examined how ethnic and racial identities are negotiated and re-configured during the process of census taking. For me, the most meaningful aspects of my work at the Census Bureau involved sharing my findings with colleagues and working with them to improve survey instruments and practices in languages other than English, establishing new guidelines for the use of ad hoc interpreters and developing new training procedures. Similarly, I have applied my research on the reproduction of language ideologies, identity, and power in Spanish language education to the development of critical pedagogies for the teaching of Spanish as a heritage and/or additional language. In particular, I have called for including sociolinguistics and critical language awareness within Spanish language teaching and teacher preparation with the goals of promoting social justice.
My current projects also combine disciplinary scholarship with application. Specifically, I am working on a Spanish-language edition of my recent book with Janet Fuller, Speaking Spanish in the US. In addition, with my George Mason colleagues, I am developing an online graduate certificate in Spanish Heritage Language Education. The certificate is designed to provide a foundation in critical sociolinguistics, heritage language education, and social-justice-oriented approaches to language teaching. It also enhances familiarity with the linguistic, sociolinguistic, and cultural characteristics of Spanish speakers in the U.S. as well as training in how this knowledge can be applied to teaching.
---
Dr. Claire Kramsch: Recipient of the Association Internationale de Linguistique Appliquée (AILA) Honorary Membership Award
Laura Collins, Concordia University, and Lourdes Ortega, Georgetown University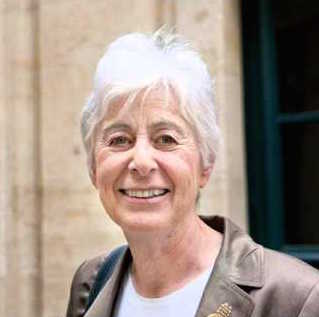 Dr. Claire Kramsch, a long-time member of both AAAL and AILA, is this year's recipient of the AILA Honorary Membership Award. This award is bestowed upon a scholar with an international scientific reputation in the field of applied linguistics who has actively participated in both AILA and one of its affiliates (AAAL in this case). It entitles the recipient to lifetime membership in AILA and registration to all AILA World Congresses.
Few scholars have been as active as Dr. Kramsch in the service of both AILA and AAAL and have sustained service for as long. She has been President of both Associations (first AAAL in 1994–1995 and then AILA in 2014–2017). She was AAAL 1994 Conference Chair in Baltimore, the fourth year AAAL was held as an independent conference (before 1990, AAAL met jointly with the Linguistic Society of America). She currently serves on AILA's Executive Board as the former president and is the chair of the nominating committee.
A beloved teacher, brilliant writer, and passionate speaker, Dr. Kramsch has inspired generations of language educators and language researchers around the world. Her research has shaped the way the field thinks about the multilingual individual as well as the roles of culture, context, and power in the learning and teaching of additional languages. She has innovated disciplinary discussions of language and culture in applied linguistics by infusing them with aesthetics and hermeneutic approaches. Her development of constructs such as "third place/culture" and "symbolic competence" capture important dimensions of the language learning/use experience with implications for both research and teaching. She is a three-time recipient of the Modern Language Association's (MLA) Kenneth Mildenberger Prize for Outstanding Research for three acclaimed books published by Oxford University Press:
In 1993 for Context and Culture in Language Teaching,
In 2009 for The Multilingual Subject: What Foreign Language Learners Say About Their Experience and Why It Matters, and
In 2017–2018 for The Multilingual Instructor: What Foreign Language Teachers Say About Their Experience and Why It Matters (co-authored with Lihua Zhang).
The "applied" dimension of her scholarship extends to her commitment to making an essential part of language pedagogy and foreign language teacher training the interconnectedness of culture, context, and power. There is also a strong multilingual dimension to her research and teaching. For example, she has organized trilingual workshops for training language teachers, and among her numerous books, journal articles, and book chapters are publications not only in English but also in French, German, and Spanish. Dr. Kramsch is the founding Director of the Berkeley Language Center (BLC), which has grown into a research, development, and resource unit for the teaching of over 50 heritage and foreign languages. At the BLC, she also founded the L2 Journal. Under her editorship, it has become a well-respected open-access refereed journal, publishing cutting-edge research for foreign and second language educators. She was also the U.S. editor of the journal Applied Linguistics from 1998–2003.
Her contributions to research and service have been recognized through a number of awards, including the MLA Distinguished Service Award in 2000 and the AAAL Distinguished Scholarship and Service Award in 2007. Dr. Kramsch is also highly valued as a teacher with related awards including the 1988 ACTFL Nelson Brooks Award for the teaching of culture and the 2000 UC Berkeley Distinguished Teaching Award. She has successfully supervised a large number of doctoral students who have, in turn, become international leaders and scholars in applied linguistics. Further evidence of her influence on the thinking, practice, and research within applied linguistics is that she is featured as an entry in the Wiley Encyclopedia of Applied Linguistics.
AAAL congratulates Dr. Kramsch on this richly deserved recognition of her contributions to our field.
---
AAAL Resolutions
Message from the AAAL Office

The resolution process is an important means by which AAAL members can make their voices heard on issues internal to AAAL's governance and operations. The Resolutions Committee is charged with the responsibility of processing all resolutions proposed by the membership before they are acted upon at the general business meeting of AAAL, including those calling for amendment to the Bylaws as outlined in Article XII: Amendments. The Resolutions Committee may also originate courtesy resolutions.
View the AAAL Resolutions Procedures for more information.