Volume 30, Number 1

Table of Contents
From the AAALetter Editor
It is with an expression of heart-felt thanks to all contributors and readers that I wish to introduce this issue of the AAALetter. It has been an exciting year for all of us who have had the honor and privilege to serve our membership in the work we contribute to the Executive Committee (EC). Read More


From the President
As I write, my university is less than a week away from the end of the school year. So I went directly from my conference chair duties to being immersed in end of semester exams and events. Read More


From the Past President
As I begin my final year on the Executive Committee (EC) of the Association, as Immediate Past President, I would like to look back on the past year. Read More


From the 2019 Conference Chair
After the stimulating and successful event in Chicago, organized by Linda Harklau and her team, it is now time to start looking ahead to our next AAAL conference. Read More


From the Secretary-Treasurer
This report is two-fold. I first offer a synopsis of the AAAL 2018 Business Meeting, and then I offer insights into a meeting held with AILA representatives during this past conference in Chicago. Read More



From Member-At-Large
In Fall 2017, Tim McNamara gave the newly formed AAAL Diversity Ad Hoc Committee several charges. Read More

Social media @AAAL--Membership expresses preference for improving the website
Biennially, AAAL uses a membership survey as a needs assessment and to inform decisions in areas such as initiatives, infrastructure and capacity building, and expenditures. Read More

From The Graduate Student Council (GSC) Steering Committee: Heading into Year 4
Learn about the incoming GSC Steering Committee, comments on AAAL 2018, Conference Events at AAAL 2018, Social Media, the AAALgrads Newsletter, the t-shirt fundraiser, and looking ahead. Read More

From the Public Affairs & Engagement Committee (PAEC) at AAAL 2018: Moving Towards Social Change
The Public Affairs & Engagement Committee (PAEC) is a AAAL standing committee that was formed in December 2016 that provides "an important means by which AAAL members can bring their collective expertise to bear on issues of social importance and inform public debate by speaking to issues of social and professional relevance" (AAAL Standing Rules). Read More

A Special Interview with the AAAL 2018 DSSA Recipient, Suresh Canagarajah, Penn State University
Those of us who had the opportunity to attend this year's conference had a unique chance to join Suresh in his "Distinguished Scholarship and Service Award Address, titled, "Yet 'Another Fucking Cancer Diary': Embracing Language Incompetence and Disability." Read More
---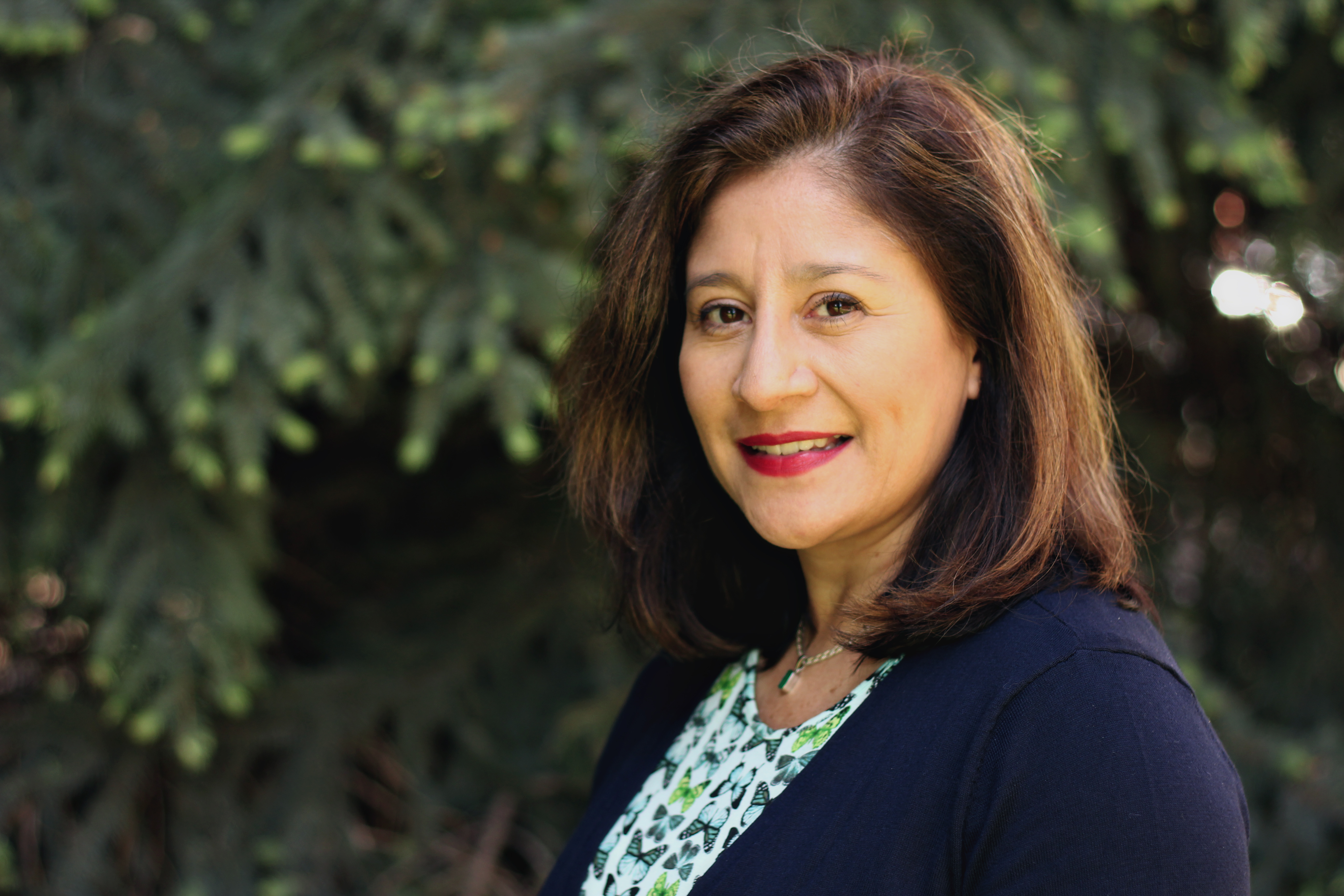 It is with an expression of heart-felt thanks to all contributors and readers that I wish to introduce this issue of the
AAALetter. It has been an exciting year for all of us who have had the honor and privilege to serve our membership in the work we contribute to the Executive Committee (EC).
In this issue, members will get a clear sense of the effort of the EC in working towards bringing to fruition the work the membership has entrusted this body to address. This issue also recapitulates the great work that unfolded at this year's conference, including that of various committees and task-forces formed to advance very specific initiatives. Update on upcoming opportunities with AILA are also included! Also, members will begin discovering what AAAL 2019 will offer!
Finally, in this issue, I have a special piece that I hope you will all appreciate and share with many others beyond AAAL: An interview with Suresh Canagarajah!
---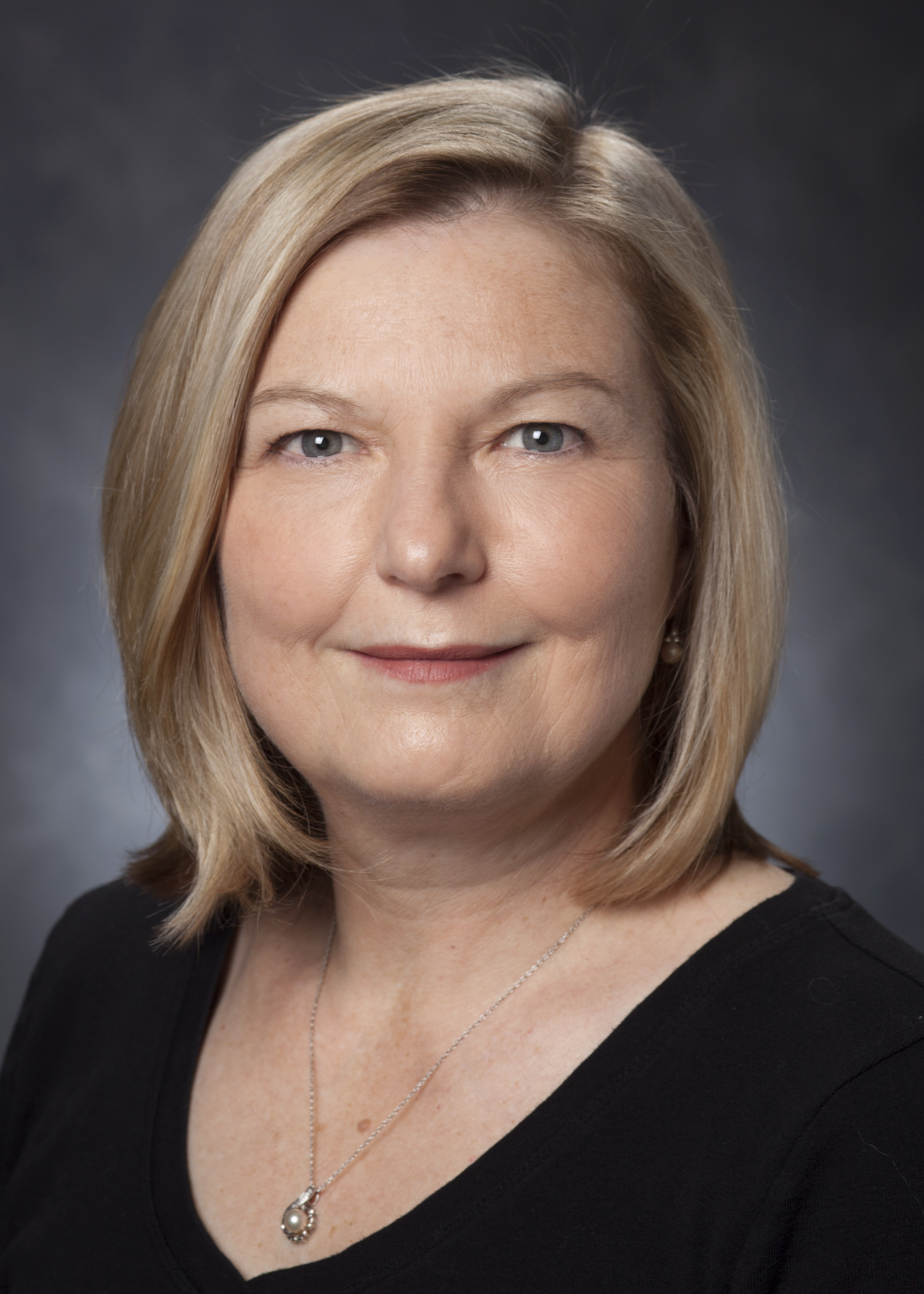 As I write, my university is less than a week away from the end of the school year. So I went directly from my conference chair duties to being immersed in end of semester exams and events. But before I consign the 2018 conference to history, I want to again acknowledge and express my appreciation to all the people who helped to put it together. My thanks particularly to the Conference Committee: Rhia Moreno-Kilpatrick, Assistant Chair; Nicole Siffrinn; Lei Jiang; Jason Mizell; and Soojin Ahn whose hard work was essential. My thanks too to the other UGA volunteers who you might have seen at the App Help Desk, organizing the roundtable and poster sessions, and facilitating presentations by scholars who were denied visas for U.S. travel. Also kudos to our AAAL Business Office led by Sarah Berke with Jessica Atkinson and Ellen Shea. You may only see these folks once a year behind the registration desk but they do a great deal for this conference every year behind the scenes. Thanks also to the 21 individuals who served as Strand Coordinators, and to all of our members who served as proposal reviewers. It is your expert input that builds the annual conference program. Speaking of input, please make sure to complete the annual conference evaluation. We look at those evaluations carefully, and your input does truly matter in how future conferences are organized.
AAAL has always been my professional home and I am deeply honored to serve as President this year. The state of our association is arguably the strongest it has ever been, with near-record levels of membership and conference attendance, but there is always room for change and improvement. We have several new initiatives underway for the coming year. You have already received a ballot for amending AAAL's by-laws to separate the roles of Secretary and Treasurer. Over the past decade, AAAL's membership has grown dramatically and so too has the job of the Secretary-Treasurer. AAAL's current by-laws still reflect a time when communication with the membership meant printing and mailing a newsletter twice a year. We do not currently have any leadership position tasked with overseeing social media and digital communication for the association. Please add your vote for the change in our by-laws to create separate secretary and treasurer positions to move us into 21st century communications and help support AAAL's expanding range of activities.
Another goal for the year is to shepherd us through the transition to a new conference proposal management system. Those of you who have encountered glitches or problems in the former, outdated system will know how much we needed to make this change. It will ultimately make the work of the Conference Chair and our Business Office considerably easier and less time-consuming and also make the process run more smoothly for conference participants. But, of course, this is a major undertaking and while much of the work will necessarily fall to the Conference Chair, our leadership will be assisting and supporting this effort as much as we can throughout the coming year to make the transition as smooth as possible.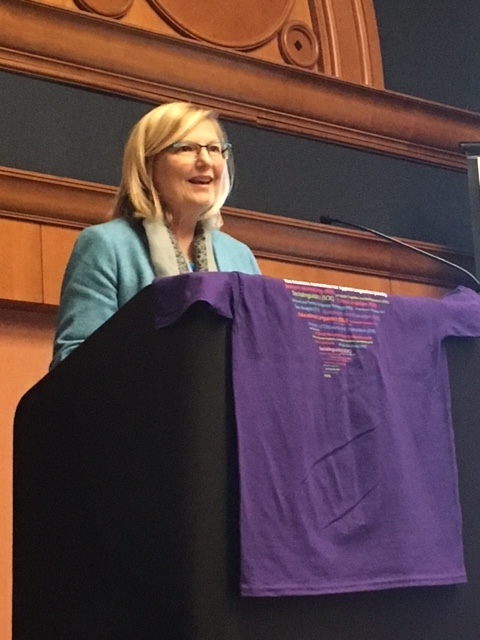 Other initiatives underway address the changing nature of our membership due in part to broader changes in academia and the sociopolitical environment. For one, in an era of increasing numbers of contingent and part-time faculty as well as growing international membership from outside the Global North, a task force chaired by Member-at-large Steve Thorne has been investigating how AAAL might better engage scholars coming from financial and scholarly circumstances that differ from traditional western tenure-track positions in our field. We will continue this discussion in the coming year. With the generational shift underway in academia and in AAAL, we will continue to work to expand the role of the Graduate Student Council in our activities. In an era in which the pipeline to higher education and academia in the U.S. is being restricted, an ad hoc committee chaired by Peter de Costa will follow up on last year's Task Force on Diversity. Specifically, his committee has been charged with developing proposals for ways in which AAAL can foster the participation of students and early career scholars from minoritized and under-represented backgrounds in our field. We will also continue our commitment to welcome the participation of scholars from countries currently banned from U.S. travel and look for alternate ways for them to be involved in our association and conference.
Based on our recent membership survey and the Graduate Student Council's successful experiments with website content, we also plan to convene an ad hoc Committee on Education that will investigate and make recommendations for new professional development and public engagement content to be included on AAAL's website and social media.
Finally, I encourage you to nominate yourself or others to serve in AAAL. There are many ways to serve: as a proposal reviewer, strand coordinator, award committee or nominating committee member, or member of the executive committee. Look for AAAL's annual ballot, which includes space for your nominations. Look also for a call for volunteers coming this summer.
---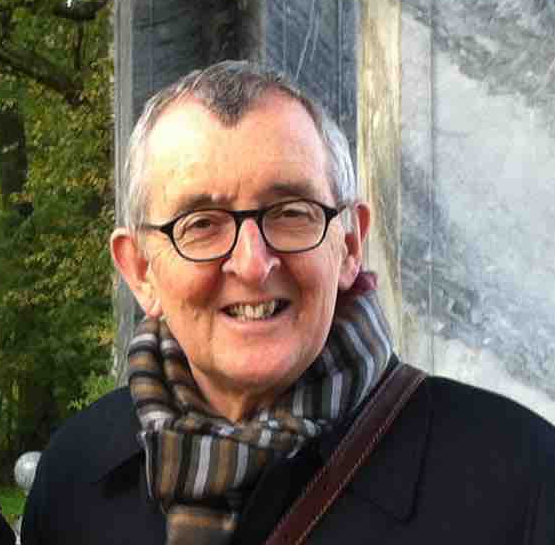 As I begin my final year on the Executive Committee (EC) of the Association, as Immediate Past President, I would like to look back on the past year. Shortly after the 2017 Portland conference, the EC received a letter signed by 30 members of the Association, urging the Executive to honour more adequately the 2013 'Resolution Affirming Commitment to Promoting Diversity in AAAL' which reads: 'The Executive Committee, the Nominating Committee, and the Conference Chair of the American Association for Applied Linguistics make concerted efforts to promote diversity at all levels of the conference, the organization and in the field of applied linguistics'. I welcomed this as an opportunity for the Association to review its practices at every level in the light of the Resolution. Our immediate response was to create a Diversity Task Force chaired by Kathi Bailey, and including as members: Manka Varghese (who had sent the letter to us on behalf of the other signatories) as well as four members of the EC. The Task Force prepared a list of 16 points for discussion at the face-to-face September EC meeting, at which a number of immediate actions were authorized: Changes to the conference Standing Rule designed to stress the need for the Conference Chair, Strand Coordinators and Reviewers to honour the Diversity Resolution; a survey of the membership on the issue of Diversity; a pilot mentoring scheme at the conference called 'Conference Conversations'; and measures to address diversity on the ARAL board. An Ad Hoc Committee on Diversity was created, chaired by Peter De Costa, consisting of three sub-committees: One for the Diversity survey; one on mentoring of junior scholars and scholars from under-represented communities; and one analysing the programs of recent conferences to see to what extent they represented diversity. The three sub-committee reports were presented by Peter at the March EC meeting. Key takeaways included the continuing need to educate the membership on the question of diversity; the creation of a new Ad Hoc Committee on mentoring to evaluate the success of the Conference Connections initiative, to look at models for mentoring in other associations, and to propose a new mentoring system; and revision of the role of Strand Coordinator to stress responsibility for attention to the Diversity Resolution. The results of the membership survey on issues relating to diversity were discussed in detail. Numerous other specific suggestions were made to improve the visibility of diversity at the conference.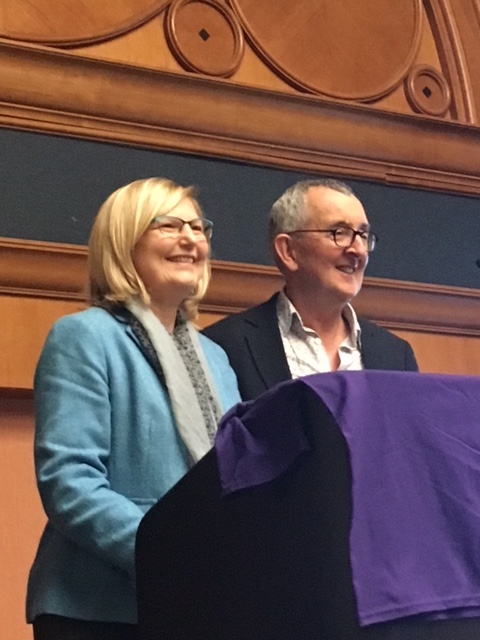 There were some questions as to the representativeness of the Executive Committee itself. I am not sure that identitycategories are the most relevant ways of identifying the strengths or weaknesses of the composition of the EC, but for the record, the 2017 membership includes 4 men and 6 women, one Latino, an Australian, a Canadian, a Japanese, a Singaporean and a Chilean, with three members US born; one handicapped person; and four LGBTQ individuals. The latter in particular are heavily over-represented on the EC, and perhaps several of us should resign as a result. Seriously, though, the issues raised by the signatories are complex, and there will inevitably be differences of opinion among members of the Association as to its primary responsibilities as a research organization. Certainly, the initiative of the letter-writers has met with a sustained and serious response from the Executive Committee, which is ongoing; and the period of reflection and self-scrutiny which it has triggered is in my view very healthy for the organization.
One other important initiative from our most recent meeting has been the decision to split the roles of Secretary and Treasurer, which will involve amendments to the by-laws, requiring a vote of the membership. This was done in the light of the need for greater and more effective communication both internally with members, in the interests of transparency, and externally with those impacted by our research and researchers in other disciplinary associations.
I want to congratulate Linda Harklau and her team on an outstandingly successful 2018 conference. A highlight of the conference this year was the presence of the first recipient of the Distinguished Public Service Award, The Honorable Judge Ida Chen and her colleague Osvaldo Aviles of the Philadelphia Courts. An ongoing concern is the impact of the travel ban on those whose papers have been accepted for the conference who are prevented from attending as a result.
Finally, I want to again express my thanks to the Association for the opportunity to serve as President. It has been one of the most significant and rewarding experiences of my professional life. The fact that the Association elected a stranger from far away to take on this role speaks to the traditions of openness, liberality and commitment to public service which are among the finest aspects of American life, and which this Association represents so well.
---
From the 2019 Conference Chair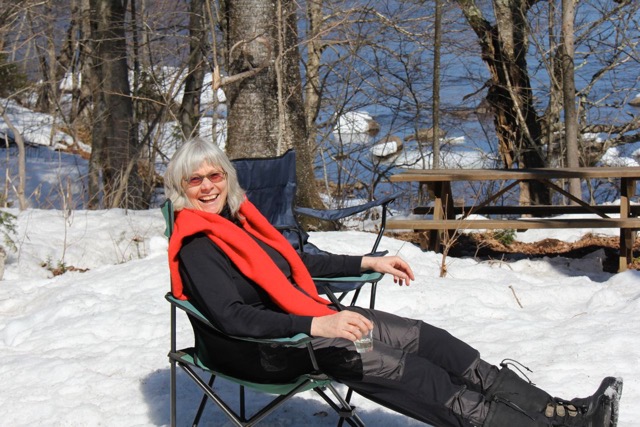 After the stimulating and successful event in Chicago, organized by Linda Harklau and her team, it is now time to start looking ahead to our next AAAL conference. We will be in Atlanta, Georgia from March 9 – 12, 2019, at the Sheraton Atlanta Hotel. We were last at this venue in 2010 when Heidi Byrnes was the Conference Chair.
If AAAL 2019 will be your first visit to Atlanta, you may want to consult this article to get a taste for some of what the city has to offer. However, you will be kept very busy with the range of conference sessions and events we are planning for you! In addition, you can also enjoy as many as three conferences in a single trip, as Atlanta will also be the site for the International Language Testing Association (ILTA) conference, just before AAAL (March 4 – 8), as well as for the TESOL International Conference immediately following AAAL (March 12 – 19).
At the Annual Business Meeting in Chicago I had said that I would share with the membership a little of the background that goes into planning the plenary/invited colloquia slate for a AAAL conference. One key component is the assembly of a conference organizing committee. I am privileged to have the expertise of colleagues Walcir Cardoso at Concordia University and Mela Sarkar at McGill University, and three Concordia University graduate student team members. They are Associate Chair June Ruivivar, Clinton Hendry, and Lauren Strachan. The team represents a broad range of research interests and methodologies, languages and cultures. Collectively we speak/know/work in 13 different languages (Bengali, Bicolano, English, Esperanto, French, Mandarin, Mi-gmaq, Picard, Portuguese, Russian, Spanish, Swedish, and Tagalog). In putting together the conference program for 2019 we have drawn upon this diversity. We also worked with the AAAL executive to create an excel sheet that summarizes the complete conference content back until 1999. This informed our choice of topics and invited speakers - and further allowed us to verify that our slate of plenary speakers and invited colloquia organizers had not previously served in their respective roles. Indeed, some of our invited speakers have never presented at AAAL in any capacity.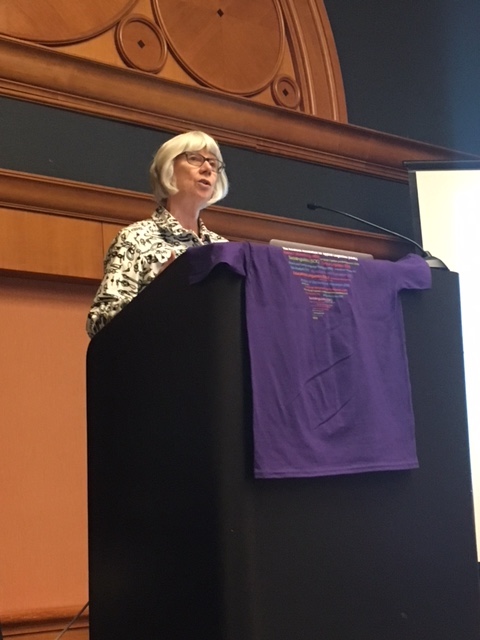 You can look forward to plenary talks by Nick Ellis on implicit and explicit learning, Lenore Grenoble on language vitality and sustainability, Emma Marsden on open science initiative and applied linguistics, Iñaki Zabaleta on minority language media, and a joint plenary by Patsy M. Lightbown and Nina Spada on collaborative relationships in classroom second language acquisition. Also featured at the conference will be five invited colloquia on the latest innovative research on the applications of natural language processing tools (Scott Crossley); sociomaterial assemblages among school-aged multilinguals (Diane Dagenais); the assessment of lingua franca competence (Luke Harding); fandom and literacy development (Shannon Sauro); and the insights provided from taking different theoretical perspectives on the same language learning context (Paul Toth). Other special events, some involving the local community in Atlanta (including Georgia State University, located just a few blocks from the conference hotel), others targetting the graduate student membership of the association are also being planned. Watch the AAAL website and the upcoming issues of the newsletter for more information as plans develop!
The Call for Proposals is on the AAAL website, with proposal submissions opening on June 1, 2018 and closing on Wednesday, August 20, 2018 at 4pm (US Eastern Daylight Time). Please note that the length of colloquia and the format of the 10-minute papers have changed - details can be found on the Call for Proposals. We are also revising some of the strand descriptions, which will be posted soon. If you have any questions please contact us at conference@aaal.org.
I would like to take this opportunity to thank Linda Harklau and her team for sharing their time and expertise with us as they planned for Chicago 2018. This included meeting with the Atlanta 2019 team during this year's conference to ensure a smooth passing of the baton. We will now do our best to hold onto it as we sprint towards the next AAAL destination. See you in Atlanta in March 2019!
---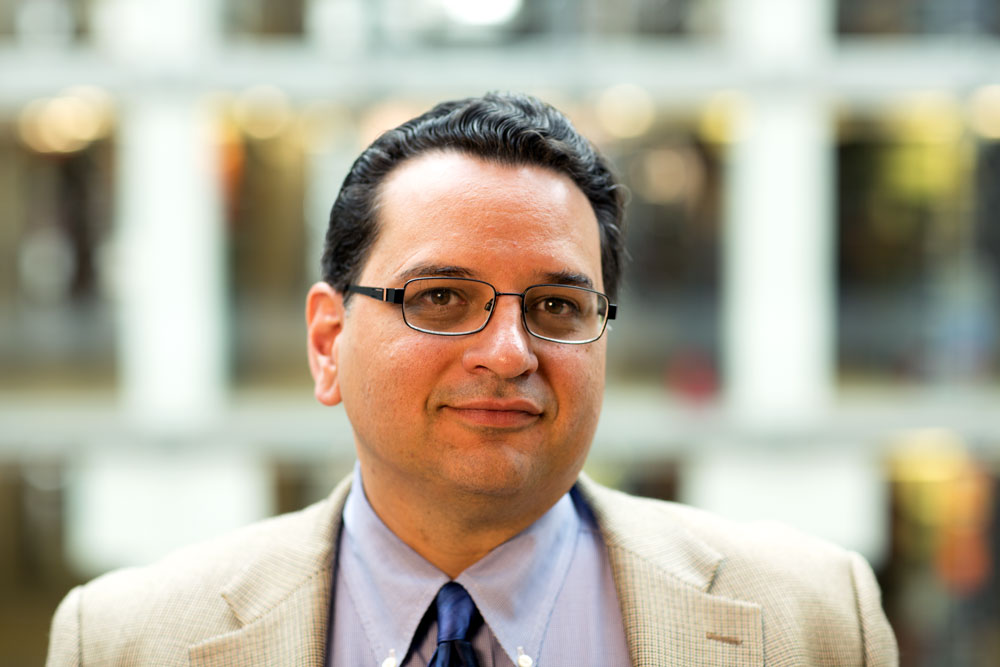 This report is two-fold. I first offer a synopsis of the AAAL 2018 Business Meeting, and then I offer insights into a meeting held with AILA representatives during this past conference in Chicago.
AAAL Synopsis
I would like to thank all of those who attended our AAAL business meeting in Chicago. For those who were unable to attend, I would like to share some key insights and exciting initiatives underway in our organization.
President McNamara called the meeting to order and discussed at length the Executive Committee's work on diversity and inclusion in the association. He informed the membership of the creation of an Ad Hoc Committee on Diversity and recognized the leadership role on this committee assumed by Peter De Costa. The Committee was structured around three main themes: survey of the membership on issues of diversity, mentoring of junior scholars and scholars from under-represented communities, and assessment of represented diversity in recent conference programs. President McNamara emphasized the sustained and serious response to the letter that triggered these ongoing conversations at the level of the Executive Committee. He concluded: "the period of reflection and self-scrutiny it has triggered is in my view very healthy for the organization." Questions from the floor followed including a list of five recommendations for the EC to consider as they continue discussions, deliberations and action toward promoting diversity in AAAL. President McNamara ensured the members that these recommendations would be taken up in earnest by the EC.
Vice President and Conference Chair Linda Harklau described the success of the Chicago conference indicating that proposal submission has grown by 30% over the past 4 years. She also highlighted some of the innovations rolled out in the Chicago conference including the Conference Connections initiative which engaged 66 student members. Vice President Harklau thanked all of the staff and volunteers who make our AAAL conference a resounding success each year.
Second Vice President Laura Collins described the planning for AAAL 2019 in Atlanta and discussed significant changes to the program structure including the disestablishment of the 3 hour colloquium and the institution of a 2 hour colloquium instead. Second Vice President Collins invited all attendees to study the call for proposals and encouraged all to submit for next year's conference.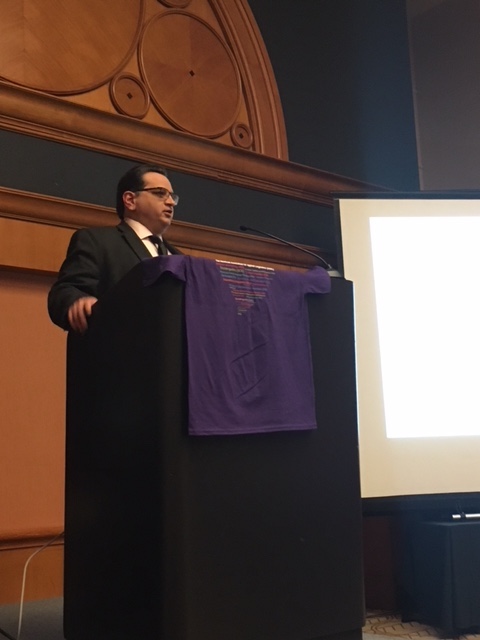 Secretary/Treasurer Glenn Martinez described the growth in AAAL membership and stressed the astounding increase of student members. While the financial position of the organization is strong, with over $1 million in assets, there is a need to increase the funds specifically designated for graduate student support. The growth in student membership requires a corresponding increase in student support. Secretary/Treasurer Martinez urged all attendees to donate to the Fund for the Future of Applied Linguistics (FFAL).
Chair of the Nominating Committee Rosa Manchon reported on the work of the committee and presented the committee's list of candidates. She stressed the career and geographic diversity of the slate.
Graduate Student member Laura Haman reported on the multiple engagement activities of the Graduate Student Council including three events at the conference that were all filled to capacity, the biannual newsletter and the AAAL Graduate Student Council website. The Council also unveiled its AAAL T-shirt initiative this year. They sold 150 t-shirts at the conference and generated $538.47 in profit that will be deposited directly to the FFAL account. To put this into context, the total contribution to FFAL last year was $2000, so the t-shirt effort netted over 25% of the total yearly contributions to the account.
Chair of the PAEC Netta Avineri reminded members of the committee's purpose and invited all members to take part in the new initiative. She reviewed the outcomes and next steps emerging from the open meeting.
Finally, Chair of the Resolutions committee reported no new resolutions this year.
AILA Upcoming Activities
While at AAAL 2018, several members of the AAAL Executive Committee (EC) (President McNamara; 1st VP Linda Harklau; Secretary / Treasurer Glen Martinez, and the AAALetter Editor Fabiola Ehlers-Zavala) met with AILA representatives to discuss future collaborative initiatives. AILA was represented by Claire Kramsch, Marlies Whitehouse, Laura Gurzynski-Weiss, and Professor Daniel Perrin, AILA President. Collaborative activities with the goal of strengthening outreach efforts that were discussed during the meeting included: (a) Interweaving academic networks; (b) endorsing socially relevant policies, (c) deepening inter-institutional collaboration; (d) leveraging the "Words of the Year" initiatives; (e) welcoming new AILA Research Networks; (f) joining the AILA website development team; (g) enacting the AILA Multilingual Matters Library Award; and (h) launching the AILA affiliates tandem initiative (this particular initiative is for the EC to discuss and decide at the next Board meeting). AAAL will participate at the upcoming business meeting of AILA Executive Board and International Committee meeting (AILA EBIC) to be held in Groningen, The Netherlands, on June 4, 2018.
--- In Fall 2017, Tim McNamara gave the newly formed AAAL Diversity Ad Hoc Committee the following charges: (1) prepare questions on the implementation of the Diversity Resolution to be included in the bi-annual membership survey, considering specifically how well AAAL has addressed the issues in the 2013 Resolution and how best to address these issues; (2) review mentoring models of other professional associations used in the mentoring of diverse doctoral candidates and early career scholars, with a view to introducing a similar program in AAAL; and (3) examine the AAAL conference programs from 2013-2017 to see how and to what extent diverse topics have been discussed in AAAL presentations, including not only ethnic and linguistic diversity but also questions of sexual orientation, disability and so on, including the balance between different methodologies and epistemologies.
This committee was comprised of the following AAAL members: Peter De Costa (Chair), Suresh Canagarajah, Daniel Isbell, Glenn Martinez, Elizabeth Miller, Christina Ponzio, Andrea Revesz, Fabiola Ehlers-Zavala and Manka Varghese. Building on the work of an earlier task force on diversity, which was chaired by former AAAL President Kathleen Bailey, the committee sought to respond to an initial letter of concern from several AAAL members over the organization's full and further realization of the March 2013 "Resolution Affirming Commitment to Promoting Diversity in AAAL".
Given the above three broad charges of the ad hoc committee, three subcommittees (survey, mentoring model, conference program review) were subsequently created. The survey sub-committee (De Costa, Ehlers-Zavala, Varghese) designed five questions, which were incorporated into the AAAL 2018 membership survey, that were related to diversity and equity. The findings from these five diversity- and equity-related questions (the percentage of "Unsure" responses ranged from 34.62% to 60.35%, depending on the question) suggested that a segment of our membership could benefit from a greater understanding of why diversity and equity matter, and how embracing diversity and equity can enrich our organization, especially in light of our field's commitment to examining social problems. The sub-committee (Martinez, Ponzio, Revesz) reviewed the mentoring models adopted by several professionalorganizations (e.g., AERA, ILTA, NCTE) that are comparable to AAAL. Following this review, it was proposed that a new ad hoc mentoring committee be formed to develop mentoring opportunities for graduate student and emerging scholar members. Among other things, it was suggested that this proposed committee build on AAAL's Conference Connections mentoring effort that was piloted in 2018 and consider additional possibilities for mentoring that extend beyond the conference through digital platforms.
The program review sub-committee (Canagarajah, Isbell, Miller), who analyzed AAAL conference programs from 2013-2017, had several recommendations. These recommendations include devoting invited colloquium slots to panels that would focus on under-represented areas of research, and connecting with fellow AILA affiliates from under-represented geographic areas when planning the conference. For strands that receive fewer submissions and have fewer scheduled sessions, it was suggested that closer partnerships with other organizations be forged and more targeted dissemination of Calls for Proposals be sent out to the relevant organizations to raise greater awareness of under-represented research areas. Also suggested was the establishment of a conference travel award for the presenters of accepted sessions from distant and/or under-represented geographic areas.
While the overall committee acknowledges that efforts have been made to promote diversity and equity within the organization since the 2013 "Resolution Affirming Commitment to Promoting Diversity in AAAL" was formulated, we also maintain that further work can be done in creating a more inclusive applied linguistics community.
Finally, I would like to thank all the members of my committee for their amazing work and the AAAL members who participated in the survey and through other channels to provide the committee with their invaluable feedback. I hope that the preliminary work of our committee will inform future measures to help our organization achieve greater diversity and equity, and I welcome forthcoming efforts to achieve this vitally important goal.
---
Social media @AAAL--Membership expresses preference for improving the website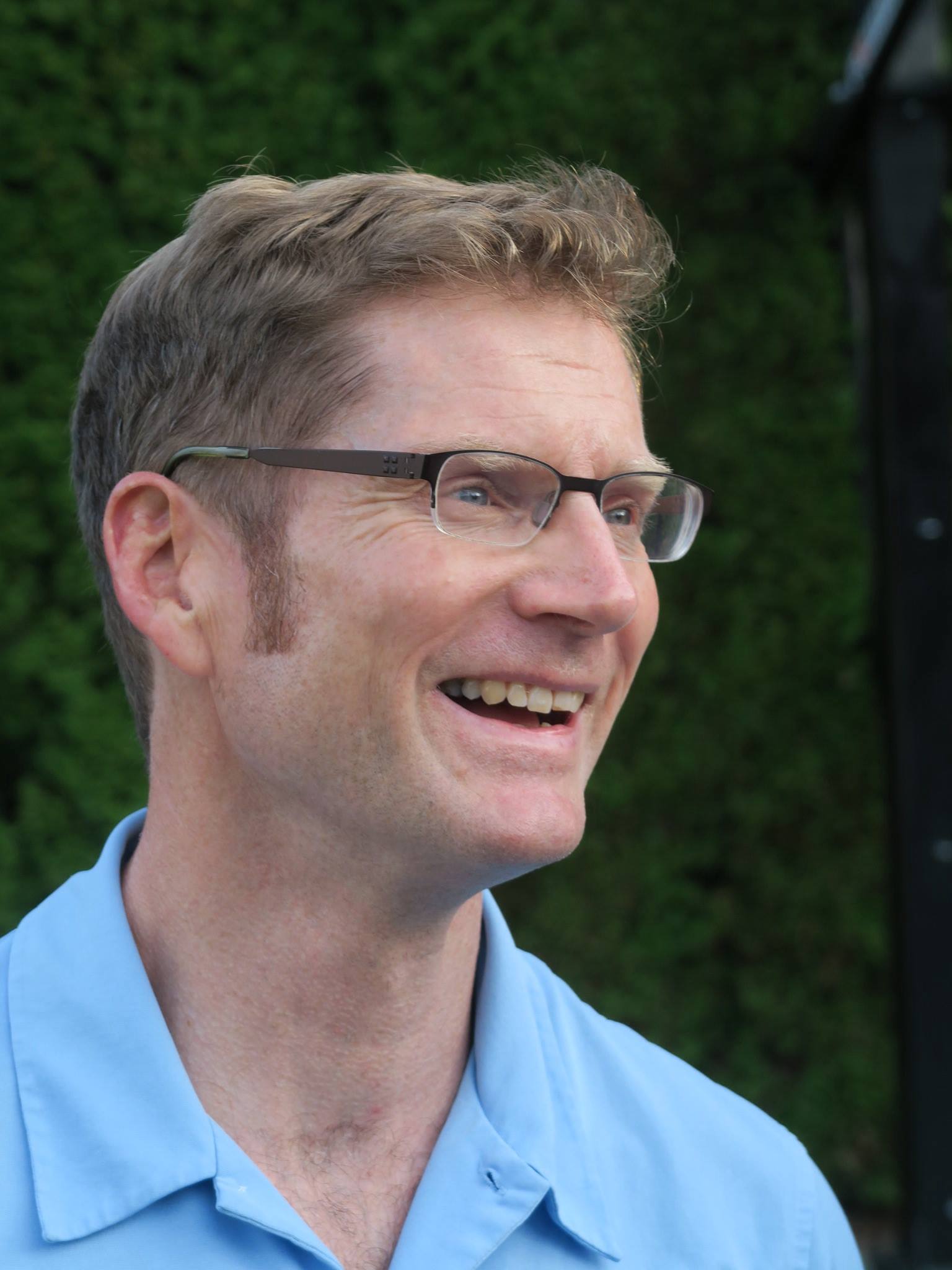 Biennially, AAAL uses a membership survey as a needs assessment and to inform decisions in areas such as initiatives, infrastructure and capacity building, and expenditures. The 2018 AAAL Member Survey included a section focused on surveying the membership regarding their practices and preferences regarding social media and recommendations concerning social media use as a resource for AAAL-related connections and activities. We acknowledge that the overall response rate, 14% in 2018, limits the representativeness of the survey. Analysis of the social media portion of the survey indicates members' interest in improvement to the AAAL website. The survey results do not provide warrant for initiating major revisions or augmentations to AAAL's current use of other social media (e.g., Twitter, Facebook), at least not at this time. Responses to general social media questions showed the following:
74% of the respondents indicated that they were members of a social network. Of users responding affirmatively to social media use, Facebook (86%), Academia.edu (53%), LinkedIn (52%), and ResearchGate (50%) were identified as primary sites. Those who were not users of social media offered the following reasons: privacy concerns, limited access to technology, lack of interest, and that social media was challenging to keep up with it.
On the topic of the importance of social networks for member's professional activities, most survey participants attributed some value to social media that ranged from 35% ("somewhat important") to 15% ("very important"). Reasons for social media use varied, but the responses suggested that the majority of AAAL members take a "follower" approach rather than that of "an active contributor" to professionally oriented uses of social media. 26% indicated that social networks were not relevant to their professional lives.
As far as on-line resources that AAAL makes available, a significant majority (87%) makes use of the AAAL webpage, followed by the AAALetter (31%) and the Grad Student Facebook page (12%).
Finally, when it came to the two open ended questions to solicit feedback on their recommendations for (a) "online resources or activities that would strengthen the AAAL community or its services to the members" and (b) "online resources, tools, or community dynamics," most participants skipped these questions (N= 252 or 79%; N= 254, or 80% respectively), resulting in little data from the membership and few insights as to how AAAL could respond to current unmet needs or desires in the area of the AAAL's use of social media.
Summary and recommendations: Within AAAL, the Association's webpage (aaal.org) remains the primary on-line resource for AAAL-related information and resources. While continued attention to other social media sites (e.g., Twitter and Facebook) is warranted, the data recommend improvements and augmentations to the AAAL webpage in order to best serve the membership. Recommendations to the Executive Committee included the following:
AAAL's webpage appears likely to remain the primary media site used by members for AAAL-related information. Therefore, budgetary expenditures in the area of digital communication and information infrastructure should focus on the webpage and its content, services, resources, and improvements to information architecture.
All AAAL website features and functions should be optimized for smartphone access.
The role of the newsletter should be subject to further discussion and examination. There may be other ways (e.g., on the webpage) for the Executive Committee to regularly share information with the membership beyond the quarterly AAALetter outlining the business conducted/accomplished and initiatives in progress.
Continue exploration of an augmented social media plan or strategy (over and above what AAAL already provides), understanding that data from the 2018 survey suggests that this is not currently a primary concern for the membership.
A final question for EC to consider is: Do these finding represent your (near-term) preferred future for the AAAL website and use of social media? As mentioned above, the 2018 survey data is limited to a small subset of our membership. If you have additional ideas, strategies, or suggestions for enhancing AAAL's web presence and/or social media use, please share them so that the Association can better fulfill its responsibility to members. Remember that you can message the EC by clicking on "Messages" under "Quick Links" on the AAAL webpage. (Once you select "message a member," click on "group" and select "Governance: Executive Committee.)
---
From The Graduate Student Council (GSC) Steering Committee: Heading into Year 4
Incoming GSC Steering Committee Leadership Team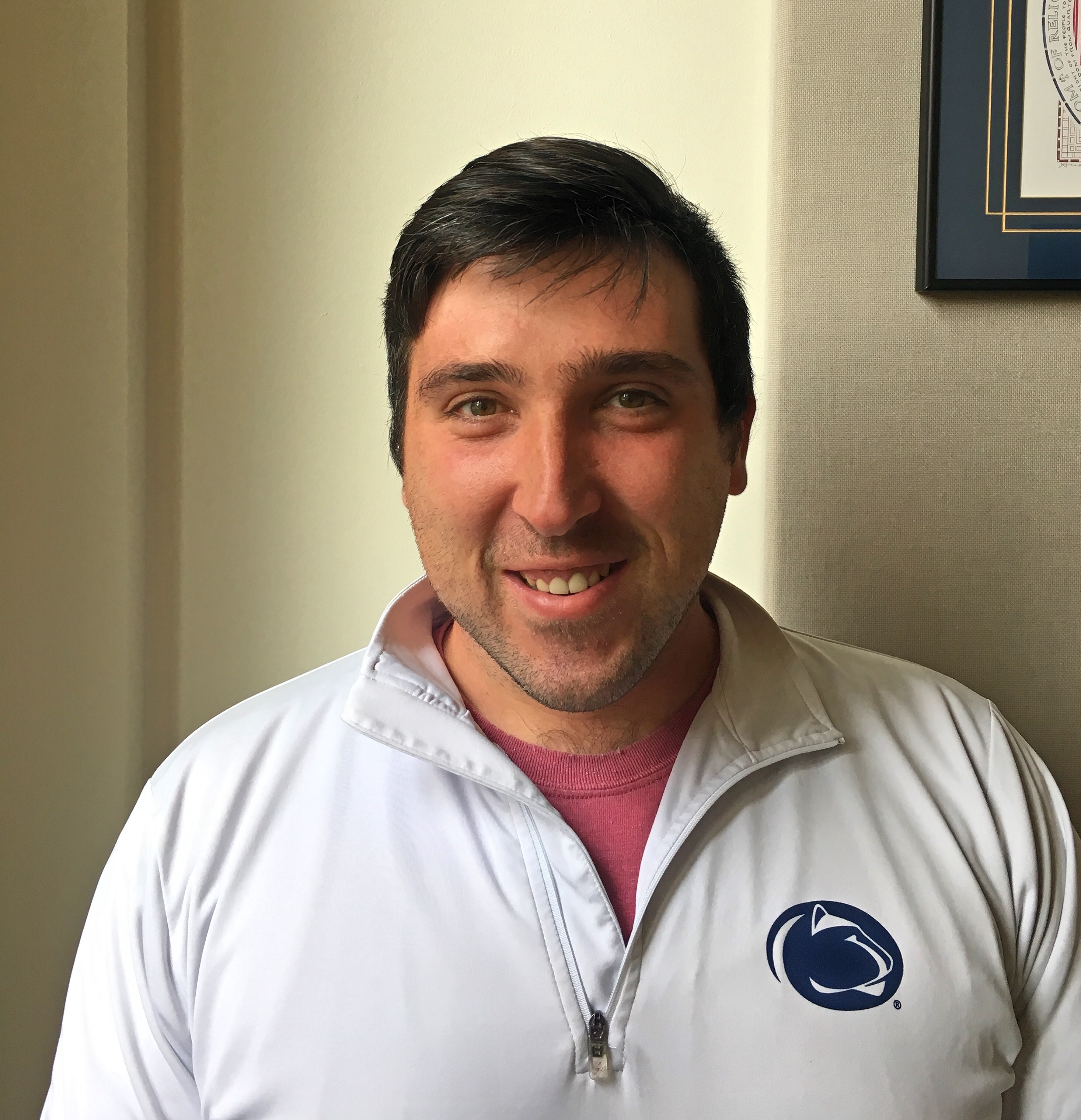 I am thrilled to present the incoming AAAL GSC Steering Committee: Rayoung Song, University of Massachusetts-Amherst and I, Michael Amory, from The Pennsylvania State University will serve as co-chairs; Shyam Padney, Purdue University will serve as Secretary; and both, James Coda, University of Georgia, and Jessica Lian, Georgia State University will serve as Members-at-Large. Our first leadership meeting was held in Chicago to begin planning strategic priorities for 2018-2019. We will meet virtually each month as we work to serve, represent, and advocate for the AAAL graduate student community.

Comments on AAAL 2018

As AAAL 2018 in Chicago has come to an end, Rayoung Song (University of Massachusetts-Amherst) and I are honored to become the new co-chairs of the Graduate Student Council (GSC) Steering Committee. The GSC is entering its fourth year as an organizational body within AAAL, and we hope to maintain the progress we have made and improve with new initiatives. With graduate students now comprising over one-third of the total AAAL membership, it is our continued mission to support their professional development, to build a strong community, and to conduct outreach and advocacy. In what follows, I share some key accomplishments from the past 2017-2018.

Conference Events at AAAL 2018

As in previous years, two events were organized by and for graduate students. During the afternoon event, "Ethical Practice in Academia: Unpacking the AAAL Ethics Guidelines," graduate students were able to engage with the newly endorsed AAAL Ethics Guidelines (in Research, Teaching, and Service) and the Task Force members who created them. In the post-event survey, graduate students indicated how important these open-floor discussions are as they come to understand their rights. Our evening event, "Ask Us Anything: Graduate Student Forum on a Successful Academic Journey," featured discussants who shared insights on topics that arise during the academic journey such as publication, grant proposal writing, job search, and strategies for work/life balance. In the post-event survey, attendees noted that it was beneficial to hear others' experiences, and that similar events are needed. Both events filled to capacity, and through the generosity of AAAL leadership, food was provided! In addition, the GSC hosted a new "Graduate Student Meet-and-Greet" the night before the conference as an opportunity for graduate students to network with future colleagues.

Social Media

Led by Ai-Chu Ding (University of Indiana-Bloomington), our social media presence strengthened, with our AAALgrads Facebook page remaining our primary outlet to provide information and resources to graduate students. In December, we launched the AAAL GSC website, featuring information about the GSC Steering Committee, archived issues of the AAALgrads newsletter and webinars, and a blog with conference-themed posts. Another communication and professional development initiative included a webinar series on myriad topics to help graduate students navigate academic life and engage in topical discussions in applied linguistics. The Social Media team facilitated three webinars: "Writing Effective Grant Proposals"(November) with Lesley Bartlett, Vesna Dimitrieska, and Laura Hamman; "Meet a AAAL scholar- Language Testing for Immigration and Citizenship: Issues of Fairness and Justice" (January) with Tim McNamara; and "Prepare for AAAL conference / Meet AAAL scholars" (March) with Suresh Canagarajah, Paul Kei Matsuda, and Tim McNamara. In case you missed the webinars, please visit our AAALgrads website to view the recordings. We expect to continue this initiative; stay turned for a survey asking for your input on possible webinar topics!

AAALgrads Newsletter

This past Spring, co-editors Rayoung Song and Jessica Lian (Georgia State University) published the fourth edition of AAALgrads, a student-run biannual newsletter. The co-editors have worked diligently with graduate students from various institutions to craft content articles concerning graduate student experiences. As Rayoung transitions to co-chair and Jessica to member-at-large, we welcome the addition of Amanda Giles (University of Alabama, Tuscaloosa) and are excited to see the newsletter expand. In the coming months, a call for submissions for the Fall newsletter will be sent out - if you are a graduate student, please consider submitting a piece!

T-shirt Fundraiser

With the support of the AAAL Executive Committee (EC), the GSC hosted a t-shirt fundraiser. Huy V. Phung (University of Hawai'i at Mānoa) won the t-shirt design competition, and t-shirts were sold at the 2018 AAAL conference. All proceeds from the sale will be used to provide additional funding for graduate student travel awards. We appreciate your support, as t-shirts almost sold out!

Looking Ahead: The 2018-2019 Term

Some identified goals for the 2018-2019 term are internal. As we evolve, and in an effort to be transparent, we will document more fully our respective positions to ensure a smooth succession of members. Externally, we will continue our webinar series and AAALgrads newsletter, find ways to interact with graduate students outside of the annual conference, and increase our collaboration with the AAAL 2019 conference planning team at Concordia University (Lauren Strachan, June Ruivivar, and Clinton Hendry). We will organize graduate student events at AAAL 2019 in Atlanta, choosing topics and session formats based on survey feedback from AAAL 2018. Finally, we will persist in representing graduate student interests on the EC and AAAL task forces, ensuring that graduate student voices are heard.

Have questions, suggestions, or feedback for the GSC Steering Committee? We value your input! Contact us at: aaalgrads@gmail.com. To stay up-to-date with what the GSC is planning, we encourage you to follow us on our social media outlets: Twitter, Instagram, and AAALgrads Facebook page.
---
From the Public Affairs & Engagement Committee (PAEC) at AAAL 2018: Moving Towards Social Change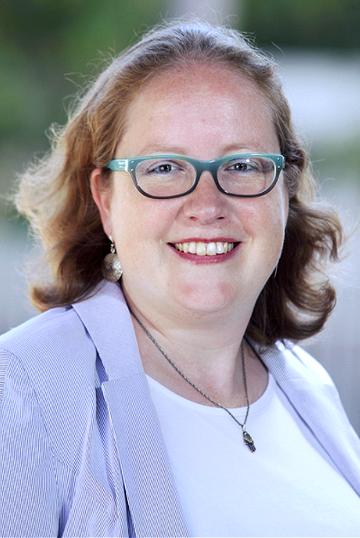 The Public Affairs & Engagement Committee (PAEC) is a AAAL standing committee that was formed in December 2016 that provides "an important means by which AAAL members can bring their collective expertise to bear on issues of social importance and inform public debate by speaking to issues of social and professional relevance" (AAAL Standing Rules). The PAEC is charged with engaging AAAL in the public domain. This can be accomplished by preparing and proposing position statements, processing Position Statements submitted by the general membership, recommending for endorsement position statements/resolutions issued by other organizations, organizing an annual public affairs event, and other outreach activities (e.g., interviews, op-ed pieces, blog posts, social media outreach, other means of communicating with the public) (AAAL Standing Rules). The PAEC provides a set of interdisciplinary applied linguistics perspectives on issues of public concern. We take a collaborative approach to initiatives moving forward, seeking to facilitate projects that are critical to AAAL members and tackle relevant social issues of the day. We also see ourselves as a resource for consultation and facilitation as AAAL members conceptualize which issues to address, why, and how.

PAEC Members:

Please, click on each of the names below to learn more about our committee members:
Netta Avineri Joel Gomez Meg Malone Tim McNamara Adam Schwartz
*Kathleen Bailey served in the AAAL Past President role from March 2017 – March 2018. *

Accomplishments & Next Steps

This past year, the PAEC facilitated the position statement Commitment to International Diversity & Exchange of Ideas as well as its endorsement of the TESOL Statement on Immigration Policy & Reform. At AAAL 2018, the PAEC held its second annual open meeting, with approximately 25 participants. After introductions at the meeting, we provided participants with an overview of the PAEC, position statement processes, and past accomplishments. Small groups discussed issues of interest, and then shared out with the larger group to explore possible outreach activities, initiatives, and projects. We discussed what AAAL as an organization can do as well, highlighting that individuals can engage in relevant research and consider issues that are pertinent within their local contexts. The group highlighted the importance of exploring connections between research and practice for diverse audiences (e.g., policymakers, educators, voters, general educators, global language educators, media, parents, and students). We collectively considered a range of genres and modalities (e.g., "Applied Linguistics Briefs", position statements, endorsements, op-eds, blog posts, social media, webinars). Many emphasized the importance of multiple languages (including translation & interpretation) to communicate about applied linguistics issues. And possible topics that were highlighted included the importance of learning languages, globalization & interconnected world, superdiversity, translanguaging, language attitudes and ideologies (e.g., Spanish), communication access and equity in health care contexts. The AAAL member survey highlighted many of these approaches and issues as relevant to the organization's membership as well, including networking with non-academic professionals (e.g., government and industry professionals) who studied Applied Linguistics and/or related fields, the development of resources that members can use to promote Applied Linguistics within the university and the public, and commentary/information on issues/topics/events related to applied linguistics (e.g., blogs, podcasts, tweets).

At AAAL 2018, PAEC Chair Netta Avineri served as the Moderator for the AAAL Professional Development Session "Public Advocacy and Media Engagement: Voices from the Field", which provided a range of perspectives on applied linguistics public advocacy and media engagement around relevant issues, policies, institutions, and systems. The session drew upon the experience of panelists Liz Lanza, Meg Malone, Aneta Pavlenko, Jonathan Rosa, and Paula Winke, who have collaborated on public advocacy and media engagement in multiple contexts. They shared their own experiences and practical guidance, followed by opportunities for audience questions and discussion. The session provided applied linguists with actionable tools for influence and social change.
At TESOL 2018, Netta presented a Colleague Association Session "AAAL Public Affairs and Engagement Initiative: Collaborating for Social Justice" designed to foster partnerships across TESOL and AAAL. The engaged participants raised a number of topics of interest at this session, including advocating for higher education ESL programs, university-level visa issues, provides services to emergent bilingual students, combatting the "language gap" discourse, and resources for undocumented students. We also discussed possible approaches to advocacy with diverse individuals across contexts. This session is part of a broader PAEC effort to partner with individuals representing a number of "kindred" professional organizations (e.g., AAA, ACTFL, AERA, CAL, JNCL) moving forward.

How to Get Involved

We encourage AAAL members to join the Applied Linguistics & Social Justice listserv (150 members strong), an online collaborative space for sharing ideas, resources, publications, and initiatives focused on applied linguistics and social justice.
AAAL members can also get in touch with ideas for projects and initiatives of social concern. Please feel free to contact Netta Avineri (paec@aaal.org) with your ideas!
---
A Special Interview with the AAAL 2018 DSSA Recipient, Suresh Canagarajah, Penn State University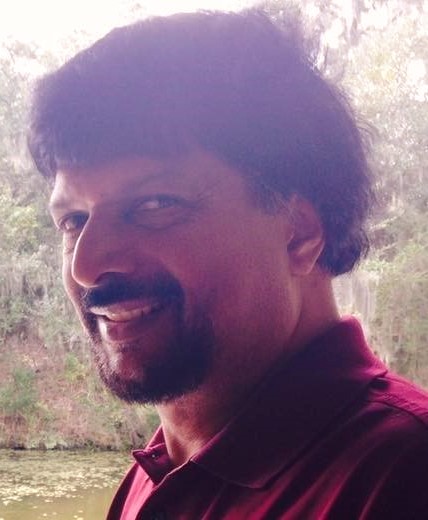 Those of us who had the opportunity to attend this year's conference had a unique chance to join Suresh in his "Distinguished Scholarship and Service Award Address, titled, "Yet 'Another Fucking Cancer Diary': Embracing Language Incompetence and Disability." As you can anticipate, it was a talk that deeply touched all of us in the room and ended with a heart-felt standing ovation. Suresh continues to inspire us all each day with his strength, tenacity, wisdom and a smile that stays with you wherever you go.
However, especially, for the AAAL members who were not able to attend this year's conference, as the AAALetter Editor, I feel fortunate to have had an opportunity to ask a few questions to Suresh whose answers I can share with the entire AAAL membership in this issue. It is a way to bring a little bit of Suresh to each of you reading this piece. As a member of diverse background who is first-generation, I wanted to reach out to him for guidance that I anticipated would resonate with so many of us. As a colleague, I wanted to ask questions that would continue to motivate us to shape the lives of so many in our field and profession. Thus, the questions below were intended to seek his advice so that we can remind ourselves of what we can accomplish or help others accomplish under very challenging circumstances. I invite you to read this brief, but incredibly rich exchange:
Fabiola: As an established leader in applied linguistics, many of us in the organization and profession are familiar with your work and your professional service. Who comes to mind as the greatest source of inspiration and/or motivation behind your work?

Suresh--I guess I am a bit atypical in not having strong and lasting mentors. Starting as a scholar in Sri Lanka, I had many spiritual and social leaders to look up to. But they were not networked with scholars or publications in the West to be able to be help me in my academic work. Secondly, I was moving frequently between Sri Lanka, US, and other locations, often under stressful conditions of war and exile, that I didn't have the stability to establish ongoing relationships with other scholars or mentors. Though I had good dissertation advisors in Austin, Texas, where I did my doctorate, I soon out grew their specializations with more diverse academic interests. They couldn't mentor me in my widening academic pursuits.

However, this lack of influential mentors turned out to be a blessing in disguise. I learned not to look at one particular theory, school, or model as authoritative. I developed the independence to move intellectually to wherever my research and scholarship led me. This doesn't mean that I don't depend on others for influence. Actually, I look for inspiration beyond a handful of authoritative figures. I enjoy talking to everyone and learning from them, including my students. I consider every interaction as a learning opportunity. In fact, I am easily influenced! I admire what everyone is doing in their areas of interest. However, I always discipline myself to reflect on these influences to consider how I can integrate their thinking and scholarship into my own projects in a critical and balanced way. Sometimes, I am not shy to admit that my previous thinking and publications might be wrong in relation to what other scholars find in their ongoing research. I am happy to move along with new findings and realizations.


Fabiola--For diverse reasons, you are an inspiration to many of us who have followed you across the years and are fascinated with your professional journey and personal story. What advice would you offer to novice scholars who want to make a difference in the field of applied linguistics? What would you say if they were to ask you: "Where does one begin?"

Suresh--I am thankful to my upbringing in Sri Lanka, a poor and conflict-ridden country in the remote Indian Ocean. Though this setting is far from academic centers in the West, it shaped me in many ways. The context of poverty and underdevelopment helps scholars there to see academic work and knowledge as tied to improving living conditions for ordinary people. We don't appreciate knowledge for the sake of knowledge, or research for the sake of personal or institutional promotion. That's a luxury we can't afford. The free education provided to everyone and the sponsorship of schools and educators from public funds have made us realize that we have to give back to the community through our knowledge. This motivation provides a critical edge to my teaching and research. Since I tie my scholarship to improving conditions for students, colleagues, and local communities, I never tire of working. I am also not easily disappointed by academic failure, because I see all my effort as contributing to social change in small and ongoing ways.

I also learned to treat the cultural and intellectual traditions from my community as a resource. Though I was tempted to absorb dominant academic and intellectual paradigms when I started off as a graduate student and junior scholar, I soon learned that relating to them from my own traditions provided a critical perspective. This doesn't mean I wasn't open to critiquing my own community values in the context of diverse influences from elsewhere. It is simply that I learned to treat my identity and community as the ground from which I should rethink and examine things. This attitude helped me to approach diverse theories and schools in ways that resonated with my own experience and related to my interests.

My advice to young scholars, then, is two-fold: 1. Consider teaching and research as related to community development and social change. 2. Don't run away from your identity, community, or values, treating them as inferior or irrelevant to academic pursuits.


Fabiola--What suggestions would you offer to minority scholars who may want to more fully connect with AAAL to advance their work and bring more diversity into it?

Suresh--Our diversity is certainly a resource, even in academic life. Our different life conditions introduce critical perspectives on established scholarly constructs. We also bring different traditions of teaching, research, and learning that can help us contribute to something new and different. Though we might be in the periphery of mainstream academic centers, there is a resistant energy in the periphery that is always a challenge to any established and normative center. We have to figure out how to introduce our unconventional and unorthodox perspectives into established knowledge and academic circles.

It is important for us to understand the dominant knowledge constructs and communicative conventions in order to speak relevantly and intelligibly to the academic community. We cannot assume that we can be simply spontaneous and speak as we want with our full authenticity. There is nothing called "pure" spontaneity or authenticity. We are often constrained by communicative conventions. There might be modifications involved as we adopt existing conventions of the academic community to communicate our knowledge and values with relevance.

But we can find ways to resist compromising our values and interests by being firmly grounded in our communities, histories, and knowledge traditions. It is possible to critically engage with the dominant academic conventions, drawing actively from our own backgrounds. In this way, we can slowly nudge dominant knowledge constructs in new directions.

Minority scholars fear that academic publications and institutions are totally unfriendly to their conventions and values. I don't share that pessimism. I think there is an evolving healthy resistance to the rigid scientific conventions of the past and openness to more diverse forms of research and communication. If we are strategic, we can exploit this openness to shift research and communication in our favor—to accommodate the interests of our communities.

However, originality is always risky. When we write differently or introduce new forms of knowledge, there is the risk of being misunderstood. We have to keep our minds open to self-criticism, learning, and trying. There is no single or simple path to success. I hope we will find more scholars from minority cultural and identity backgrounds who are prepared to take risks, and be strategic in renegotiating dominant academic conventions in their favor.