Local Voices Network: Bringing under-heard community voices, perspectives and stories forward for healthier public dialogue
Deb Roy, Massachusetts Institute of Technology
Abstract
Like many countries, the U.S. is increasingly politically polarized and culturally fragmented, with politics that reinforces divides and media that prioritize divergent perspectives. This talk overviews an effort to bridge these gaps and to build a unique physical-digital network – the Local Voices Network (LVN) – designed to foster constructive public conversations in communities and in the media that help people understand one another better. More broadly, LNV seeks to promote a country that is better connected through more constructive and empathetic public discourse. LVN's listening system encompasses:
Facilitated in-person community conversations that enable participants to listen, learn, speak and be heard.
"Digital hearths" that capture group speech and play excerpts from previous conversations, enabling exposure to cross-cutting views.
A digital speech network that connects facilitators and conversations across political and cultural boundaries.
A speech analytics platform that creates a new local listening channel for local media and the community at large.
LVN is being developed by Cortico, a nonprofit corporation, in cooperation with the Laboratory for Social Machines based at the MIT Media Lab. LVN has been deployed in Madison, WI and Bronx, NY with plans for expansion into other parts of the United States. In this talk, I describe the impact of the project to date and underlying machine learning & AI technologies for group spoken conversation capture, analysis, visualization, and sharing, as well as design considerations for enabling better understanding across vernacular boundaries.
Biography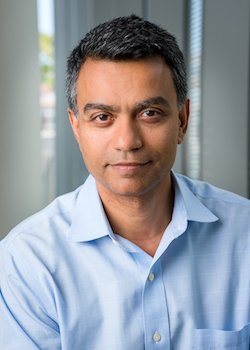 Deb Roy is an Associate Professor at MIT where he directs the Laboratory for Social Machines (LSM) based at the Media Lab. His lab conducts research in applied machine learning and human-machine interaction with applications in children's learning, social listening, and understanding large scale media ecosystems. Roy is also co-founder and Chairman of Cortico, a social venture that develops scalable media technologies and services to foster a healthy public sphere.
Roy was co-founder and CEO of Bluefin Labs, a media analytics company that analyzed the interactions between television and social media at scale. Bluefin was acquired by Twitter in 2013, Twitter's largest acquisition of the time. From 2013-2017 Roy served as Twitter's Chief Media Scientist. Roy received his Bachelor of Applied Science from the University of Waterloo and PhD in Media Arts and Sciences from MIT.