Skaawaay K'uuna (Edge of the Knife)


Directed by Hluugitgaa Gwaai Edenshaw and Jaada Yahlangnaay (Helen Haig-Brown)
Niijang Xyaalas Productions

Sunday March 10, during the lunch hour, followed by a presentation and discussion (2:45 - 3:30 p.m.) on the making of the film and Haida language revitalization with K'uyáang (Benjamin Young). Box lunches will be available for purchase.

The American Association of Applied Linguistics is delighted to present a screening of a remarkable feature film, Skaawaay K'uuna (Edge of the Knife). It takes place in 1800s Haida Gwaii, an island off the coast of British Columbia, Canada. Filmed entirely in the Haida language (of whom there are currently only ~ 20 speakers), Skaawaay K'uuna follows the story of Adiits'ii, who, after causing a tragic accident that kills his best friend's son, flees into the rainforest for the winter season. Adiits'ii survives through the power of the supernatural, and when the families return in the spring, they find Adiits'ii changed into a "Wildman". While the families try to rehabilitate the Wildman, Adiits'ii's best friend is consumed by thoughts of revenge.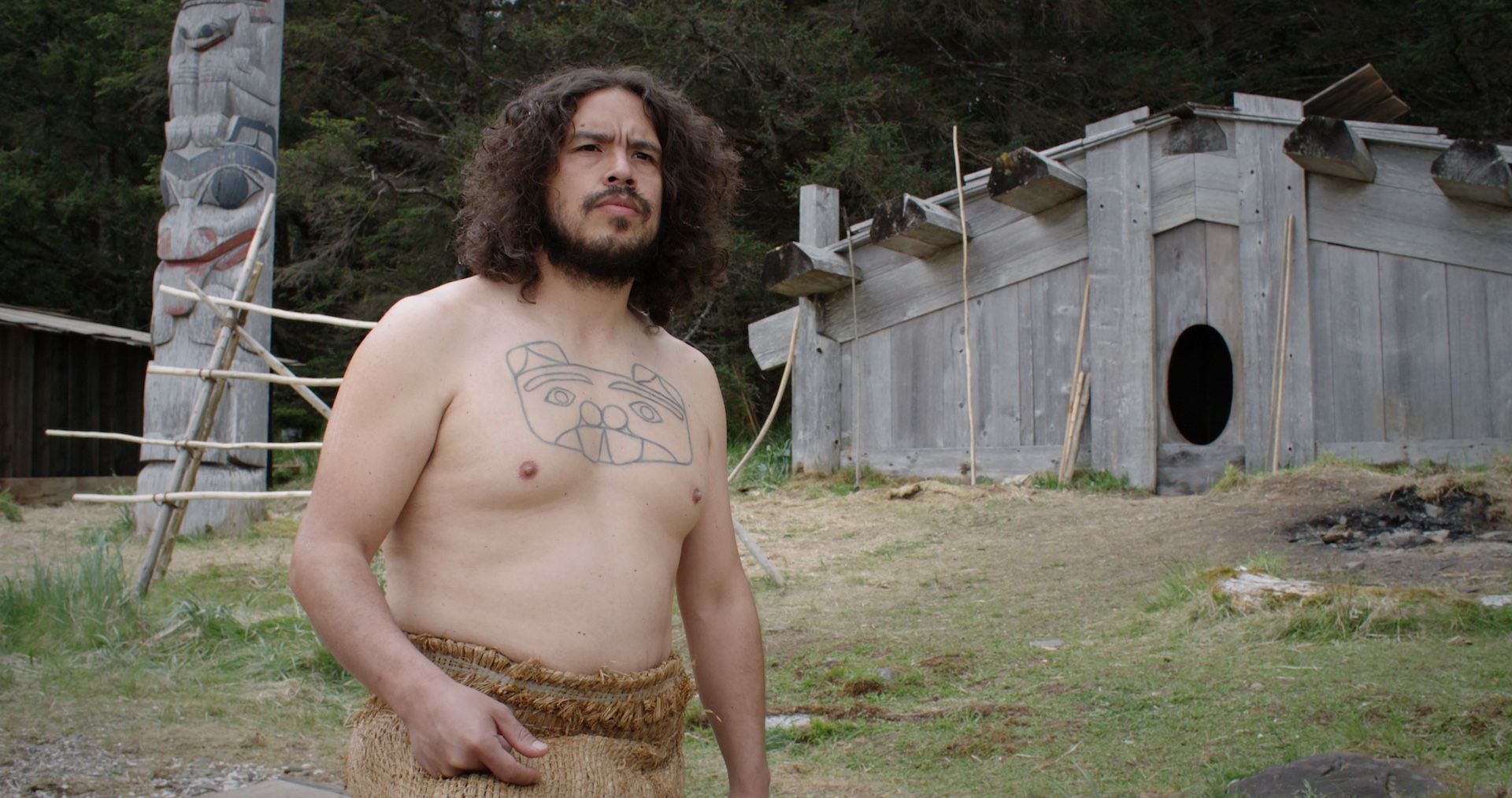 The Haida nation is dedicated to revitalizing the Haida language, which was almost lost over generations of colonial rule. Fluent elders translated the script for Skaawaay K'uuna into three Haida dialects, and fluent speakers worked with the cast to ensure accurate pronunciation and expression of the Haida lines. The filmmakers also consulted expert weavers and historians in creating costumes, the set, and tools to accurately represent the lives of Haida people before Haayhilaas, the 1862 smallpox genocide. Skaawaay K'uuna gives voice to the Haida people, and is an important part of the Haida nation's reclamation of its language and culture.
The film had its first public screening in the community of Haida Gwaii, British Columbia, and then premiered at the Toronto International Film Festival in September, 2018. For more information on the making of the film and the language, click here and visit the film's facebook page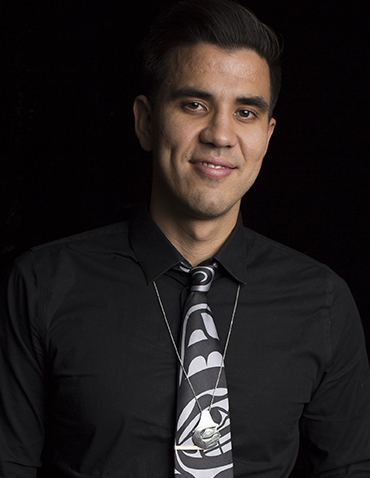 Biography of K'uyáang (Benjamin Young)
K'uyáang (Benjamin Young) is one of the language mentors on the film, and also appears in the film. He was raised in Hydaburg, Alaska. He is Raven of the Yahgw'láanaas clan. K'uyáang learned Xaad Kíl from his grandfather Claude Morrison, Kúng Skíis, a respected Haida elder who lived to the age of 100. K'uyáang is actively engaged in language revitalization, as language mentor, researcher and curriculum developer. He taught his first Haida language classes as a teenager, and is the founding director of a Haida language immersion preschool in Hydaburg.